Patient-centred healthcare crucial to optimising patient outcomes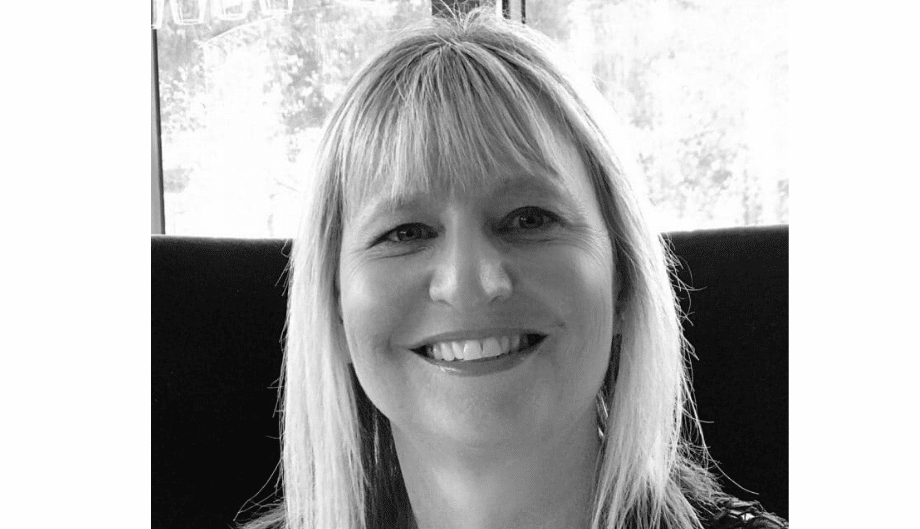 Insights from veteran healthcare consultant, Michele Robbins
This week we asked veteran pharmaceutical and healthcare consultant, Michele Robbins, Melbourne to reflect upon our healthcare industry's response to the COVID-19 pandemic to date.
Ms Robbins paid homage to the collective performance of our State, Territory and Federal governments in serving to "flatten the curve" via their respective public health campaigns, and subsequently limiting our national death toll to 100.
"All levels of government have done a fantastic job keeping Australians safe, and providing an unprecedented economic package to support individuals throughout this crisis.
"In addition, government and medical experts have collaborated on the development, delivery and implementation of many new patient-centred initiatives in record time. The introduction of Medicare-funded telehealth consultations for example, has kept GPs, allied health professionals and patients safe, while maintaining their normal health routines during lockdown," said Ms Robbins.
"The Federal Government's e-prescribing initiative has further proven comforting for patients to receive their essential medications without compromising their safety."
While these measures are set to remain in place until September 2020, some sectors of the community are calling for them to continue indefinitely, or at least until a COVID-19 vaccine is made available, in order to support the elderly, vulnerable and immunocompromised populations.
The COVID-19 lockdown has also sparked the development of innovative solutions in the clinical trials arena. Examples of new ways of working are; (i) remote monitoring platforms being used to manage already enrolled patients, (ii) home delivery of medications, (iii) coordination of nurse administration of medications in the home, and (iv) local pathology collection centres being used for blood testing rather than going to a hospitals. Patients have largely embraced these changes, citing several benefits for not needing to leave the comfort of their home to participate in clinical trials.
"Monitoring clinical trials remotely enhances the opportunity to include rural or remote-based patients, serving a wider and more diverse patient population. It also offers the potential to harmonise clinical trials across States and Territories, by facilitating system efficiencies and minimising duplication," Ms Robbins said.
The sense of urgency driven by the COVID-19 pandemic has propelled the rapid implementation and delivery of patient-centric health services. As our nation looks toward the road out, we must continue to innovate and adopt ways of increasing the efficiency and effectiveness of our healthcare ecosystem.
"We now realise just how fortunate we are to have access to exceptional healthcare services and professionals in Australia. If we can apply the urgency of the pandemic to the road out, then we'll be able to capitalise on the efficiency gains we've made in the past few months," said Ms Robbins.
"Healthcare organisations and patients have an important role to play in the decision-making process beyond COVID-19. The development and application of sustainable, efficient patient-centred healthcare delivery strategies that generate the best possible patient outcomes continues to be our end goal."
As we start the health lead recovery beyond COVID-19, emphasis on how best to keep our population healthy, while also producing and maintaining a healthy economy, will prove imperative. With doctor visits, pathology tests, and ER department presentations currently at an all-time low, this could threaten the long-term health and wellness of our population, and place an even heavier burden on our nation's health than COVID-19.
"While Australians should be commended for 'staying home to save lives', they now need to know that it's safe to seek medical advice and treatment, and many strategies are in place to help protect them in doing so. Strict infection control measures have been established in clinics and hospitals, and telehealth services are also available.
"With the healthcare system now fully armed for a potential spike in COVID-19 cases, the general public should be reassured that they will not be placing any unnecessary burden on the system for non-COVID-19-related matters," Ms Robbins said.
"People living with chronic health conditions are encouraged to attend regular healthcare appointments, have associated pathology tests, and ensure they are taking their medications as prescribed. It's also important for anyone experiencing acute symptoms to seek medical attention immediately."
Any population delays in seeking ongoing, professional help for chronic physical or mental health issues will further compromise our nation's long-term health and economy.
"It's vital that regular cancer screening tests, such as prostate, bowel and cervical, continue, given a delay in regular health checks or diagnoses can lead to poor long-term health outcomes. Avoiding or postponing the seeking of mental health support can increase stress and potentially fuel more suicides," said Ms Robbins.
"A healthy population equals a healthy workforce. A healthy workforce will stimulate our economy, from which we will all benefit."
The Continuity of Care Collaboration (CCC) was formed in April to quell public health concerns involving chronically ill Australians' delaying their regular healthcare visits for fear of contacting coronavirus or further burdening of the healthcare system. According to Ms Robbins, this broad collaboration of around 30 Australian peak body, industry and healthcare organisations aims to "consistently communicate to members of the public, the importance of keeping a close watch on their ongoing healthcare and maintenance, and to not allow the COVID-19 crisis to stop their crucial healthcare interactions. The CCC will engage with Federal, State and Territory Governments and Departments of Health to keep patients safe during COVID-19, while moving the Continuity of Care agenda forward.
"Amgen, a member of Medicines Australia who is part of the CCC, has created the 'Big-O' campaign, engaging Ita Buttrose and Jennifer Byrne to raise awareness of the importance of continuing to take osteoporosis medication.
"Among others, the RACGP is advocating 'Expert Advice Matters' through their Care Continuity Campaign, while Pathology Awareness is advocating that people #dontskiptests and continue with their regular health care screens," Ms Robbins said.
Meanwhile, Ms Robbins has been actively supporting small business owners throughout the COVID-19 lockdown through her #igetbywithalittlehelp 'from my friends' initiative, helping to raise their profiles and demonstrate that despite the dramatic changes to our environment, they are still open for business.
"We're shining a light on different topics, such as leadership and coaching, medical communications, and compliance and governance relevant to our current situation, so we can start a conversation about how to be innovative in this new world we're facing. The initiative is also aligned with '#allinittogether'. We need to support each other where possible and to genuinely collaborate for the future," said Ms Robbins.
There has never been a better time for the 'patient voice' to be heard – a strong, authentic and battle-hardy voice that is crucial to the healthcare decision making process.