Mental health of Australians with asthma impacted by COVID-19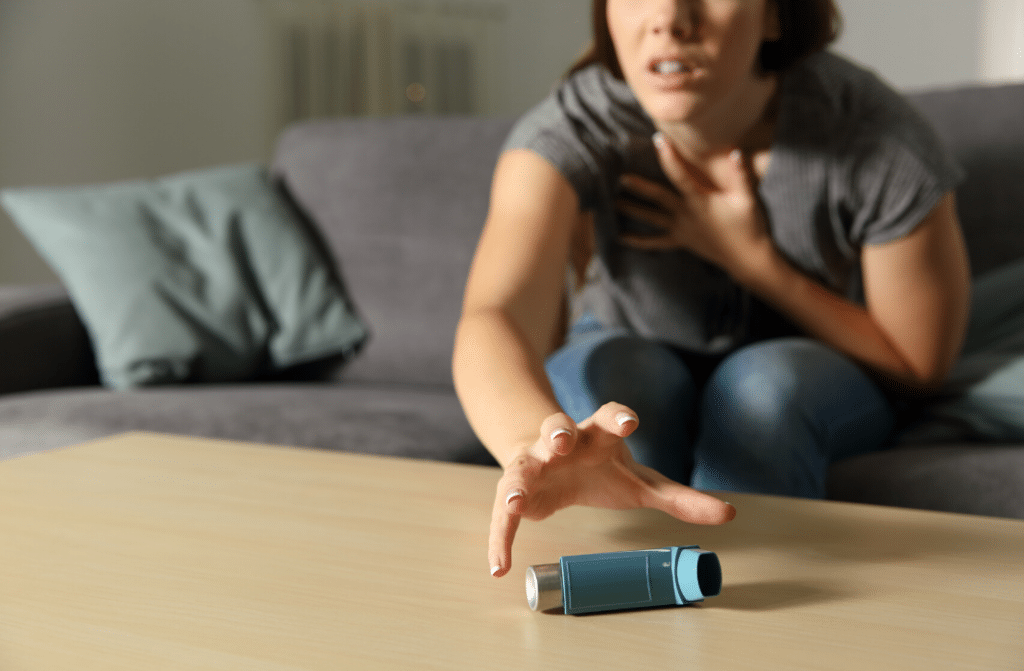 Early findings from a recent survey by Asthma Australia reveal 44 per cent of people with asthma experienced new or increasing symptoms of anxiety or depression during the COVID-19 pandemic, and one in four say the stress has been triggering their asthma.
The findings, published in a report submitted to a Senate enquiry into the COVID-19 pandemic, outline several major impacts resulting from the pandemic on people with asthma in Australia. The survey, of more than 1,800 people with asthma, highlights over a quarter of respondents experienced challenges accessing their asthma medication due to stock shortages, while one third were reluctant to access health services due to concerns of COVID-19 exposure. Additionally, respondents reported high rates of self-isolation, with two-thirds attempting to reduce their risk due to fear of contracting the virus.
The findings reveal some respondents used the newly introduced telehealth services to access care, however Asthma Australia have said these were not always a viable option for patients who needed to be seen in person in a respiratory clinic.
Their report identifies the significant impact on the mental health of Australians with asthma, many of whom feared they would have life threatening asthma attacks upon contracting COVID-19. Over half of the respondents rated their anxiety at a level of six or higher on a scale of one to 10, and nearly one-in-five rated their anxiety levels at nine or 10.
According to Asthma Australia, the report highlights the need for improvements in pandemic response plans, particularly ensuring access to medical care and medications.
"A National Pandemic Preparedness Plan should include measures to ensure health care remains accessible, and messaging which emphasises the importance of continued care, from the outset of the pandemic response."
Asthma Australia also reported major ongoing medication shortages, with the survey revealing over one-in-four people with asthma stated their asthma medication had been out of stock. The shortages may have been due to panic buying 'stockpiling', while some people with asthma had difficulty accessing their medications due to recent pharmacy-introduced restrictions to curb stockpiling.
According to Asthma Australia, "Existing pandemic response plans did not appear to anticipate increased demand for certain medications. [We recommend] mandating that minimum levels of critical medicines, including essential reliever and preventer medicines for people with asthma, be available across the network in a respiratory pandemic."