Digital in the wild: a GP's perspective on digital technology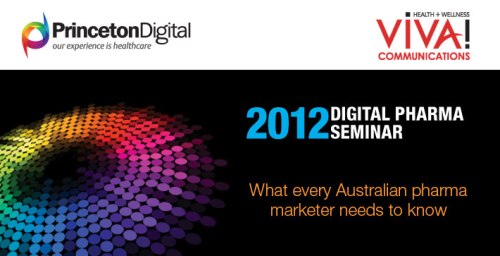 Interested in how and why Australian GPs are embracing digital technology?
Geraldton GP, Dr Edwin Kruys, who interacts with many of his patients and peers via social media, will address the importance of digital technology in General Practice at tomorrow's 2012 Digital Pharma Seminar in Sydney.
"It's important for doctors, pharma marketers and communicators to learn how digital technologies, social media and apps are used in General Practice," said Dr Kruys.
According to Dr Kruys, digital technologies in Australian General Practice, particularly social media and apps, have advanced primary care and interactions with patients, healthcare professionals and health organisations.
"We communicate a lot – not only with our patients, but with receptionists, nurses, registrars, pharmacists, medical students, allied health, other doctors and hospitals. Digital technologies enable this process," Dr Kruys said.
"We can improve our efficiency in workflow, education, patient feedback, and product and service marketing with a broad understanding of digital technologies and their application."
Dr Kruys studied Medicine and General Practice at the University of Amsterdam, and practised in The Netherlands before relocating Down Under in 2006. Since then, Dr Kruys has worked in the remote communities of Cooktown, North Queensland and Halls Creek in the Kimberley. He currently serves as a Director of the Panaceum Group and owner of the University Medical Practice in Geraldton, WA. Dr Kruys specialises in Family Medicine, Travel Medicine, Medical Education of students and registrars and Management, and has a passion for social media.
Registrations are still open for the 2012 Digital Pharma Seminar. Dr Edwin Kruys will present from 2.30pm at the Stamford Grand, North Ryde tomorrow (Wednesday, August 8). Full day $145, Half day $95. To register, visit Sydney 2012 Digital Pharma Seminar event page.
More in this 2012 Digital Pharma Seminar series:
Using digital technology in sales detailing
It's about fishing where the fish are: what pharma should be doing with social media