World's largest sleep apnoea study cites no benefit of CPAP in reducing risk of recurrent heart attack or stroke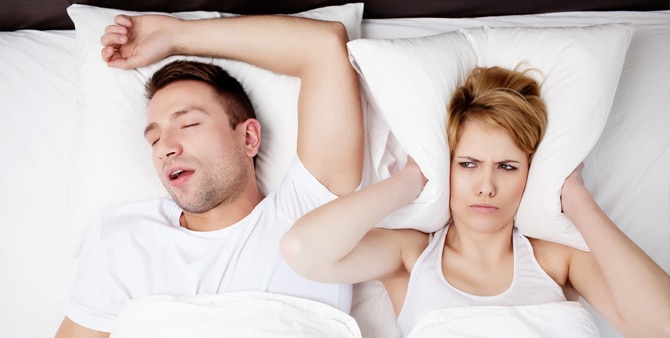 New findings from the world's largest global sleep apnoea study reveal the most commonly used treatment for the condition, Continuous Positive Airway Pressure (CPAP) treatment, does not reduce the risk of recurrent stroke or heart attack in people living with cardiovascular disease (CVD).
The findings have confounded researchers given the two major CPAP treatment health benefits have historically revolved around the treatment's ability to reduce risk of heart disease and stroke.
The multi-site, randomised, global SAVE study was managed by researchers from Flinders University's 'Adelaide Institute for Sleep Health', which also provided the core sleep laboratory analysis, monitoring of the CPAP data and treatment at the sites.
The researchers enrolled 5,844 individuals from 7 countries, at 89 sites, aged between 45-75 and diagnosed with coronary artery or cardiovascular disease, and moderate-to-severe sleep apnoea into the SAVE study. The participants were assigned to CPAP adhered treatment for a mean of 3.3 hours per night, over 4.5 years, consistent with CPAP use in clinical practice.
The results of their CPAP for Prevention of Cardiovascular Events in Obstructive Sleep Apnea (SAVE) study, published in the New England Journal of Medicine on August 29, 2016, determined the risk of serious cardiovascular events was not lower among patients who received treatment with CPAP in addition to usual care, than among those who received usual care alone.
However, the research did find that patients undergoing CPAP treatment experienced improved quality of life, involving further reduction in symptoms of daytime sleepiness and enhanced health-related quality of life, mood, and attendance at work.
The researchers concluded that for those living with CVD, as well as moderate-to-severe sleep apnoea, the use of CPAP therapy did not prevent the recurrence of cardiovascular events.
"In conclusion, in a large group of adults with both cardiovascular disease and moderate-to-severe obstructive sleep apnea, the use of CPAP therapy had no significant effect on the prevention of recurrent serious cardiovascular events, despite significantly reduced sleepiness and other symptoms of obstructive sleep apnea and improved quality-of-life measures," the study authors wrote.