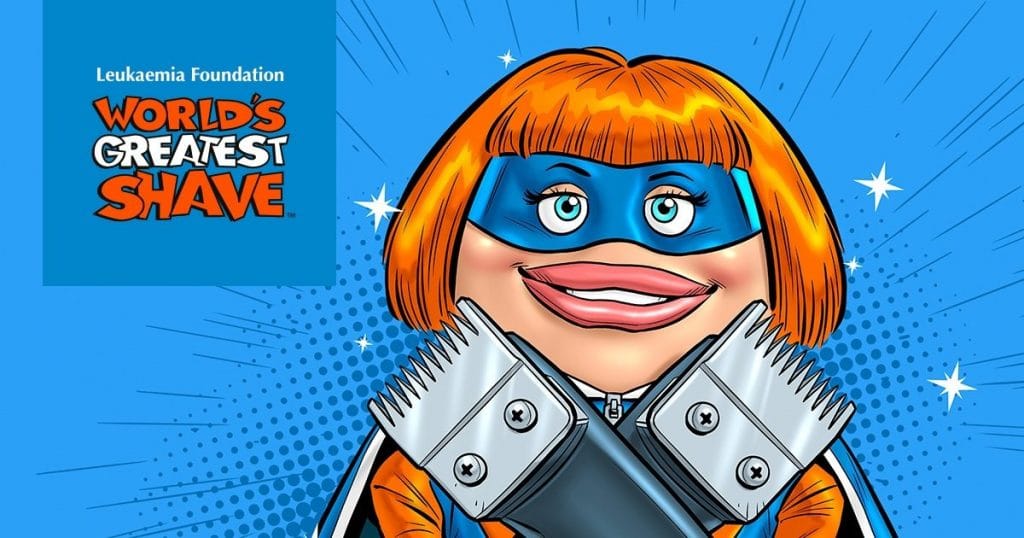 Did you know, 47 Australians are diagnosed with blood cancer every day? That's one person every 31 minutes. According to The Leukaemia Foundation, this figure is set to increase to 100 by 2035.
This week marks the World's Greatest Shave, an initiative run by the Leukaemia Foundation to help raise funds and support those living with blood cancers. Between March 10 and 14 (or any time of the year!), Australian's are encouraged to shave, colour or wax our hair as a sign of solidarity with blood cancer patients and their families.
This year, the World's Greatest Shave is partnering with Sustainable Salons to repurpose donated hair into wigs for cancer patients, as well as utilising short hair clippings to create devices used to help clean up ocean oil spills.
What is Leukaemia?
Leukaemia is a group of blood cancers that originate in the bone marrow, where developing blood cells go through malignant change, resulting in the improper function of blood cells. Symptoms can include tiredness and an impaired immune system.
About the Leukaemia Foundation
The Leukaemia Foundation is the only non-for-profit organisation in Australia working to raise funds to support research and those living with blood cancers. By 2035, they hope no lives will be lost to blood cancers. All funds raised go towards supporting those living with blood cancer and their families, providing much needed accommodation near hospital treatment, emotional support groups, and research into treatments and cures.
Over the years, VIVA! has partnered with Leukemia Foundation and Myeloma Australia to raise awareness of blood cancer in Australia and highlight the need for increased support and treatment options.
For more information on how to get involved and show your support, head to: