Women's Health Week 2017 – different life stages critical to understanding women's health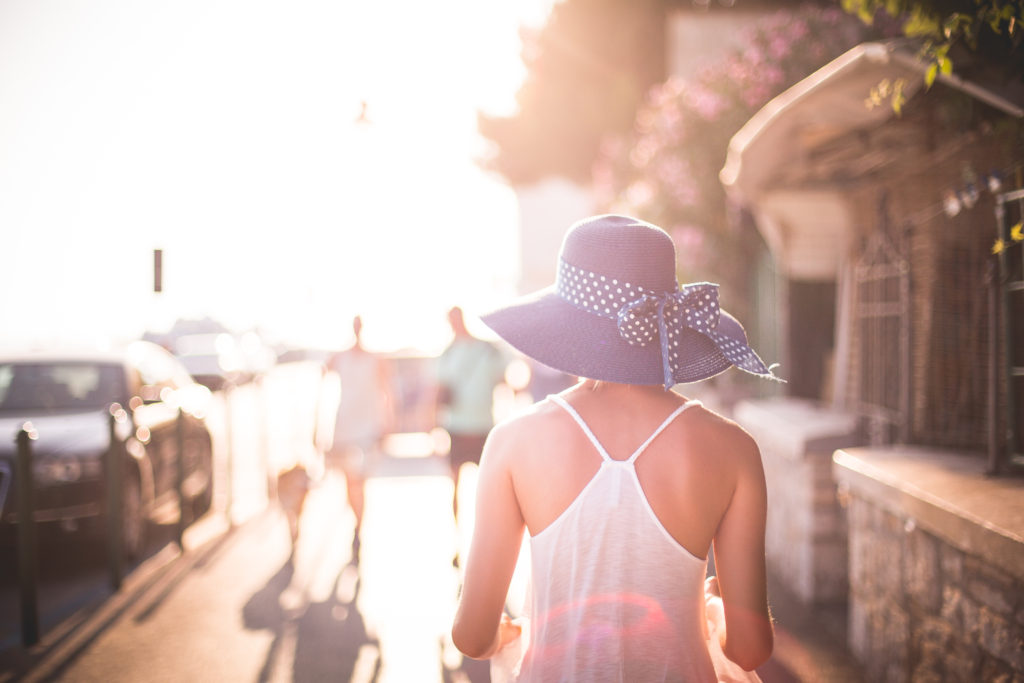 To mark Women's Health Week (September 4-8, 2017), the Jean Hailes Foundation has released data from its Women's Health Survey, 2017.
According to the organisation, their 2017 women's health survey, the third annual survey they have released to better understand the health information needs and behaviours of Aussie women, had the following three main aims:
To examine the perceived gaps in women's health information identified by women;
To identify and understand future health needs of Australian women, identified by Australian women;
To explore and understand current health knowledge and behaviours of women in Australia.
The Jean Hailes Foundation surveyed 10,377 Aussie women aged between 18-89, to determine what they think of their health, and what they want to better understand.
The findings revealed three quarters of survey respondents rated their health as "good" (37.5 per cent) or "very good" (40.5 per cent), while one-third of respondents (36.1 per cent) considered themselves to be "about the right weight", and almost half (41.2 per cent) described themselves as overweight.
The survey also examined women's attitudes toward exercise, how often they exercise, and the barriers they encounter in participating in physical activity or exercise. Interestingly, more than half of all women surveyed cited they did not participate in constituent moderate physical activity of 2.5 hours per week (54 per cent), due to being "too tired," "too busy," "lack of motivation," "feeling unsafe being active in their local neighbourhood," and "embarrassment about self-image."
Concerningly, 40 per cent of survey respondents said they had been professionally diagnosed with clinical depression or anxiety and the majority said they were mostly concerned about health conditions such as menopause, bone health, breast health, bowel health and painful sex.
They also cited health professionals as the most trusted source of health information, followed by websites, including Wikipedia and Google.
The study authors concluded the different stages of a woman's life should be factored into understanding women's health, as different age groups have very different health concerns, citing "This survey has provided a greater understanding of the health information needs and health behaviour of women in Australia. The health needs of different life stages have been highlighted in the results. For example, women over the age of 50 had different health concerns and also different ways that they would like health information delivered, as compared to those aged 18-35 years. This suggests a need for tailoring of information and delivery across life stages."
The Federal Health Minister, The Hon. Greg Hunt MP, celebrated the research announcement, encouraging Australian Women to make health a priority this Women's Health Week.
"As part of Women's Health Week, we're encouraging all Australian women to take time to think about making positive changes that can improve your health and wellbeing," Mr Hunt said.
In a media release issued by the Minister, he mentioned women's health organisations that his Government supports, while encouraging Australian women to consider their stage of life, and associated health needs.
"An important part of this is Jean Hailes' National Digital Gateway for Women's Health and Wellbeing – a one-stop shop for women's health information.
"The Gateway provides women with access to evidence-based information that will help them take steps to improve their health and wellbeing," said Mr Hunt.
"Pregnancy, birth and adjusting to becoming a parent is also time when many women can face challenges. It is easy to be overwhelmed during this life-changing time and women often do not prioritise their own health.
"The Pregnancy, Birth and Baby Helpline provides free, confidential, professional information and counselling for women, their partners and families on conception, pregnancy, birthing and postnatal care," Mr Hunt said.
"The National Breastfeeding Helpline provides information and support to more than 80,000 Australian mothers each year.
"Screening is a fundamental part of preventive health and the Turnbull Government continues to support BreastScreen Australia and the National Bowel Cancer Screening Program," said Mr Hunt.
"Breast cancer is the most prevalent form of cancer in women and bowel cancer is one of the most commonly diagnosed cancers in Australia.
"We know that screening saves lives. And our investment is expected to save up to 30 per cent more women from cervical cancer than the current two yearly program," Mr Hunt said.
"A healthy active lifestyle is important to overall health and wellbeing. Good habits are formed early, and it's important that young women are active.
"To support this, we're providing $17 million for the 'Girls Make Your Move' campaign to inspire and energise young women to see exercise and physical activity as an important part of their lives," said Mr Hunt.
To read the full report from the Jean Hailes Women's Health Survey 2017, head here.