VIVA! shortlisted for 2011 PRIME Awards
Team VIVA! is delighted to share some great news with our blog readers. We have just been shortlisted in this year's Annual PRIME Awards, for three of our outstanding healthcare PR and communications campaigns.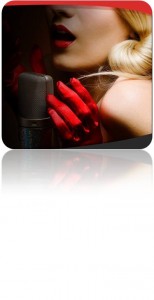 As the most prestigious awards ceremony dedicated to pharmaceutical excellence in Australia, the 2011 PRIME Awards showcase high-calibre marketing campaigns of medicines across a range of categories.
VIVA! Communications was shortlisted in two categories: Best Public Health Initiative (two campaigns) and Best PR Campaign. Winners are to be announced at the 7th Annual PRIME Awards ceremony on September 22.
See news story on influencing.com: VIVA! Primed for medical marketing award
Our team has also been shortlisted in the 2011 Public Relations Industry of Australia (PRIA) Golden Target Awards in the Health Organisations category. In 2010, VIVA! Communications was awarded first place in the PRIA State Awards for Excellence for our "Trimming teens with gastric banding surgery" campaign.