VIVA! continues winning streak at PRIA annual NSW Awards for Excellence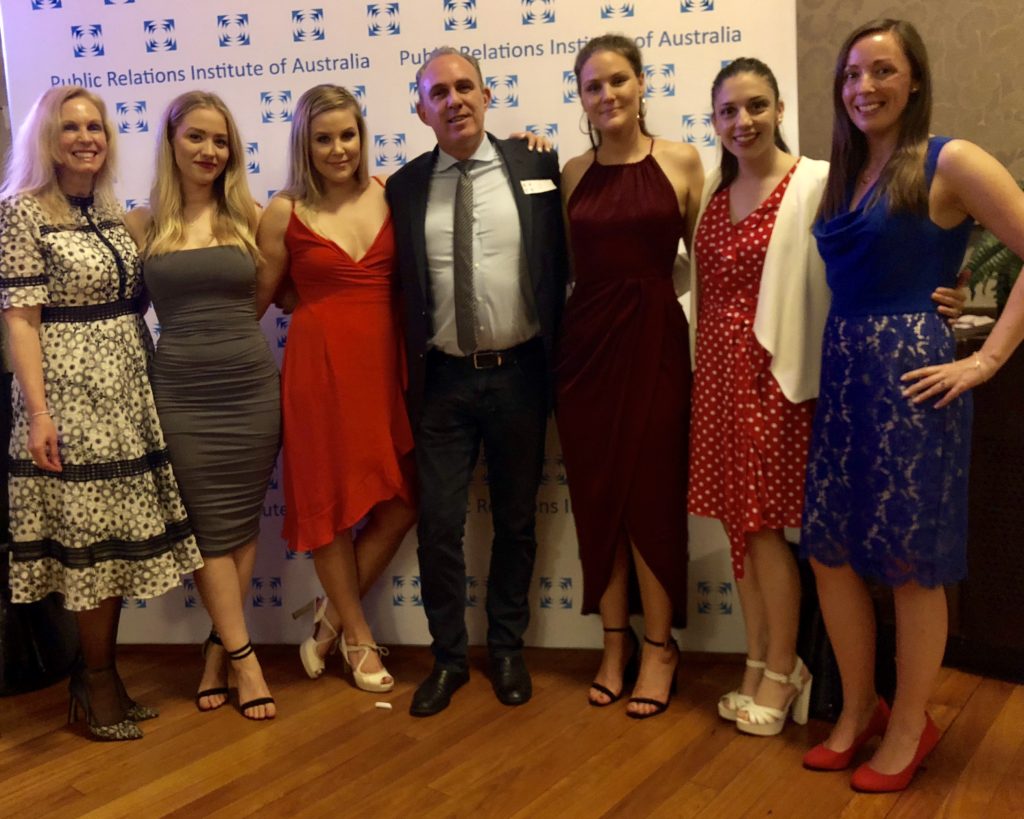 VIVA! Communications attended the Public Relations Institute of Australia (PRIA) annual 2018 NSW Awards for Excellence last night, held at The Rawson Room in The Rocks, Sydney.
It was a great night attended by our NSW industry peers.
We entered three separate submissions into the NSW Awards and were delighted to clinch two wins and a highly commended.
We were awarded first place in the 'Health Campaign' category for our 'Cracking the genetic code of clinical depression' campaign for which we teamed with QIMR Berghofer Medical Research Institute.
We also won the 'Community Relations' category for our 'Ask your pharmacist about flu vaccination' campaign performed in partnership with the Pharmacy Guild of Australia.
To top off a successful night, we were Highly Commended in the NSW 'Small Consultancy of the Year' category which represents agencies cross-sector throughout NSW.
"It's always fabulous to be recognised for the work that we invest into delivering our strategic health + wellness communication campaigns," said VIVA! Communications Principal and owner, Kirsten Bruce.
"The PRIA NSW Awards for Excellence represent best in class PR campaigns.
"We are sincerely grateful to the judges for their consideration of our work, and are delighted to have been acknowledged for our campaigns, once more this year.
"We look forward to heading to the National PRIA Golden Target Awards at the end of this month and will keep our fingers crossed for a positive outcome," Kirsten said.
"We thank QIMR Berghofer and the Pharmacy Guild of Australia for the opportunity to partner on these game-changing PR campaigns, and look forward to continuing our working relationship next year and beyond."
Last night's awards continue VIVA!s winning streak, following hot-on-the-heels of our agency's 'Best Public Health Initiative 2018' win at the pharmaceutical industry's annual PRIME Awards, held in Sydney on September 20, 2018, for our 'Enhancing community immunity through pharmacist-led flu vaccination' campaign.
Should you require strategic health + wellness communications counsel to elevate your corporate and/or product influence and leadership through traditional + digital storytelling, please get in touch with VIVA! Communications.