VIVA! Communications supporting World Osteoporosis Day
VIVA! Communications is today proudly supporting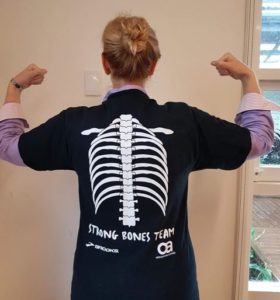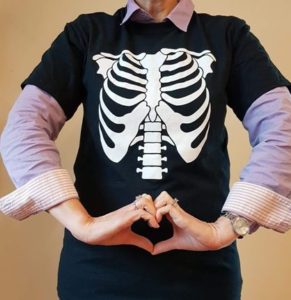 World Osteoporosis Day, an annual event raising global awareness of osteoporosis and its prevention, diagnosis and treatment.
Over 90 countries are participating in the international effort, Australia included. Osteoporosis Australia marked the occasion with a bi-partisan Federal Ministerial Roundtable on fracture prevention yesterday at Parliament House, Canberra. The morning event was followed by a photo call with World Osteoporosis Day ambassadors, Kerri-anne Kennerly and Cathy Freeman, during which Prime Minister Malcolm Turnbull MP, alongside Julie Bishop MP and Barnaby Joyce MP, made an appearance.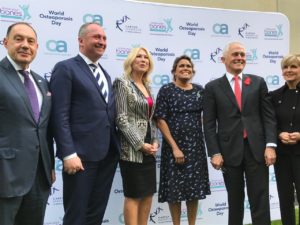 The dire need for action on osteoporosis prevention and management was highlighted in an Osteoporosis Australia report released in June 2017. The report revealed that Australians sustain 160,000 broken bones on average each year, which costs the nation $3.1 billion.
Key facts and figures:
Bone health statistics
66 per cent of the population aged over 50 is estimated to have poor bone health
It's thought around 25% of patients who sustain a hip fracture die within a year and less than half of those who survive regain their previous level of function
Once a patient suffers a fragility fracture thanks to osteoporosis, their risk of a future fracture increases up to 10 times
Fight the Fracture
Asian Federation of Osteoporosis Societies (AFOS), the International Osteoporosis Foundation (IOF) and biopharmaceutical company Amgen have come together to create the Fight the Fracture campaign to address secondary fracture prevention.
A recent survey of 400 patients across Asia Pacific, as part of the Fight the Fracture campaign, showed that:
Almost three quarters (74%) of patients in Asia Pacific who have had a fragility fracture say they are worried or very worried about breaking another bone
Nearly one-third (29%) of patients did not discuss fracture prevention and osteoporosis, the underlying cause, with their doctor
Almost 80% of patients say their fractures have had a great impact on their quality of life
Of those patients who had a late diagnosis of osteoporosis, 4 out of 5 (80%) wish they had received earlier diagnosis as they feel they would have benefited from it
Of those patients who had an early diagnosis of osteoporosis, 3 out of 4 (75%) agree that it has been key in helping prevent another fracture
Visit knowyourbones.org.au to find out more and do an assessment of your own bone health.