VIVA! Communications leaps & bounds into 15th year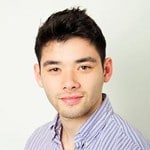 Leading Australian health and wellness PR agency, VIVA! Communications, has ended 2015-2016 with a record year, a welcome testament to its commitment to excellence in the healthcare PR arena.
As the company enters its 15th year of operations, it continues to move from strength to strength both locally and internationally.
The only Australian representative for GLOBALHealthPR™ (GHPR), the largest global healthcare communications agency partnership, VIVA! Communications has been integral in winning business across the Asia Pacific region through creative strategy and strong partnership formulation.
According to VIVA! Managing Director, Paul Jans, consolidation of the GHPR brand has lead to successful competition against the traditional multinational PR holding company model.
"Our recent account wins in Australia and the Asia Pacific region demonstrate that pharmaceutical clients are thinking outside the square when it comes to their communication requirements," Mr Jans said. "Rather than relying on global directives to engage the one agency across all individual countries in the APAC region, clients are turning toward leaders in their field, who have a deep-rooted connection to, and thorough understanding of their local markets. As part of GLOBALHealthPR we lend our local expertise to our clients, along with that of other independent agencies worldwide who live and breathe health and wellness PR, just as we do."
2015-2016 saw VIVA! Communications PR adding clients, such as Seqirus, MSD, UCB, Apotex, Roche Diagnostics, Sirtex Medical, the MTAA and the International Osteoporosis Foundation, among others, to their portfolios.
"Our long-standing relationship with Osteoporosis Australia, with whom we have worked for over a decade, partnered with the Garvan Medical Research Institute to successfully launch the first patient-focused fracture risk calculator in Australia, Know Your Bones. This is one example of how an agency relationship in Australia has led to a dedicated international relationship between the International Osteoporosis Foundation (IOF) and GHPR," said Mr Jans.
Reflecting on other elements of success, Mr Jans says customised digital offerings and collaboration with advertising and other creative agencies is becoming paramount for clients.
"More and more clients are calling for seamless integration from specialised agencies. There is a definite value-add to clients when all agencies are very clear on remit, budget & timelines," said Mr Jans.
VIVA! Communications also attributes its successful year to ongoing strengthening of its digital arm and customised digital offerings to larger companies, patient advocacy groups and not-for-profit (NFP) organisations across APAC as well as fostering localised relationships.
The company has also celebrated the first anniversary of its second office in Brisbane, which has been vital in executing successful local and national consumer PR campaigns for the Lung Foundation Australia, Queensland Institute of Medical Research [Berghofer], and Alzheimer's Queensland.
Company growth has seen VIVA! Communications add two new team members, including Account Director, Aaron Dowling, who commences his role in September 2016, following many years of international healthcare experience with agencies in the UK, and Ms Bronte Kerr, a University of Sydney, Bachelor or Media and Communications/Government graduate as Account Executive.