VIVA! Communications is celebrating 17 successful years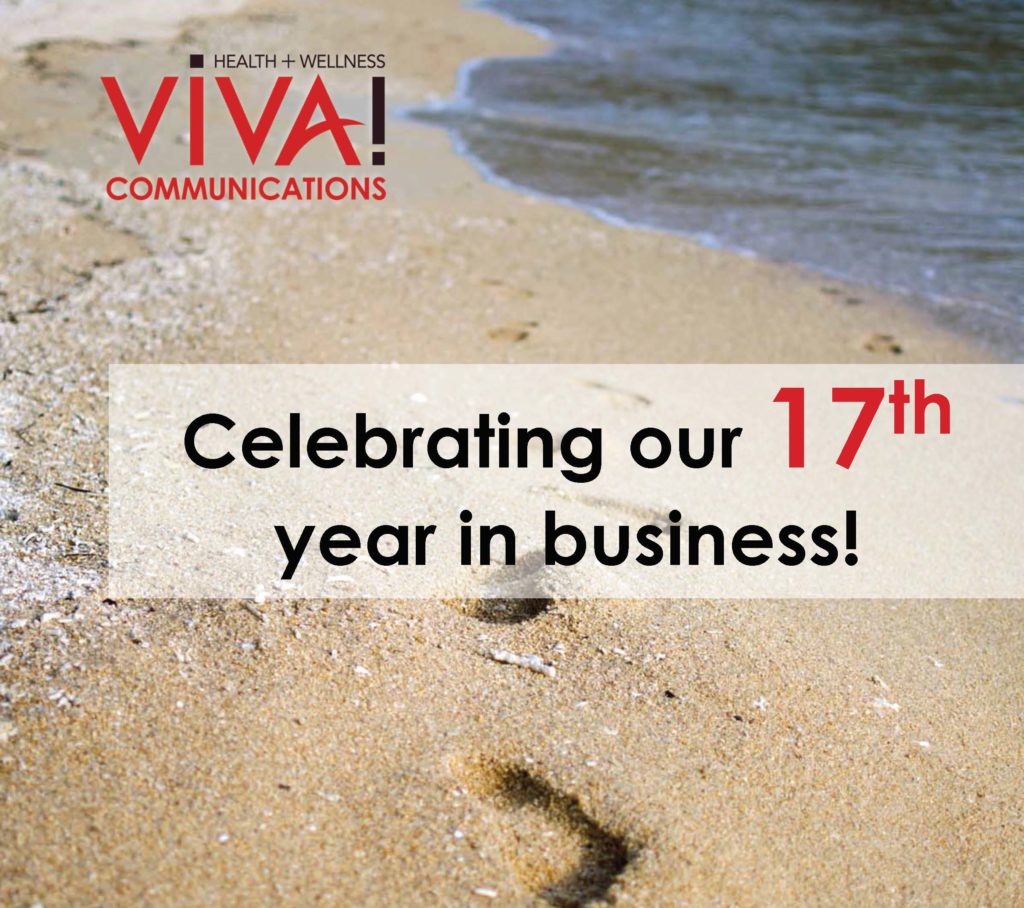 VIVA! is celebrating 17 years in business today, reinforcing our commitment to excellence and innovation in the healthcare arena.
The birthday celebrations follow VIVA!s recent office expansion of our existing headquarters in Mosman, Sydney, following an influx of new healthcare clientele.
Established in 2002 by Principal, Fellow of the Public Relations Institute of Australia (PRIA) and healthcare PR veteran, Kirsten Bruce, VIVA! Communications is an independent, strategy-led agency that exclusively services the health + wellness industry, including pharmaceutical, biotechnology, medical device and technology, and non-for-profit sectors.
"Over the past 17 years, we have teamed with hundreds of clients to successfully shape opinions, perceptions, relationships and reputations in order to shift people, brands and organisations specialising in health + wellness," said Kirsten.
"I chose to establish an independent, Australian-owned and led agency in 2002 to fill a gap in the healthcare market at the time, for innovative, effective, compliant-driven communication strategies.
"I am immensely proud of VIVA!s achievements over the past 17 years, including being awarded Australian communications 'Small Consultancy of the Year' in 2017 by the Public Relations Institute of Australia (PRIA)," Kirsten said.
"I am indebted to my current, and former team members, and to our new and longstanding clientele, for their invaluable, and consistent contribution to, and support of VIVA!. I feel truly privileged to have partnered with so many outstanding people."
As the exclusive Australian representative and Asia Pacific Hub Lead for GLOBALHealth PR – the world's largest independent health and science communications partnership worldwide – our Sydney-based agency collaborates across borders to deliver fully integrated, innovative and effective communication campaigns.
VIVA! Communications services a diverse range of health + wellness clientele, from major multi-national, regional and local pharmaceutical, medical device and technology companies, to healthcare professional and industry organisations, to patient advocacy groups, to research institutes and individual clinicians. To learn more about VIVA! Communications – a GLOBALHealthPR partner – head to vivacommunications.com.au; follow us on Facebook at @VivaCommunications and Twitter at @vivacomms.