VIVA! Communications clinches three awards at the 40th NSW PRIA Golden Target Awards 2016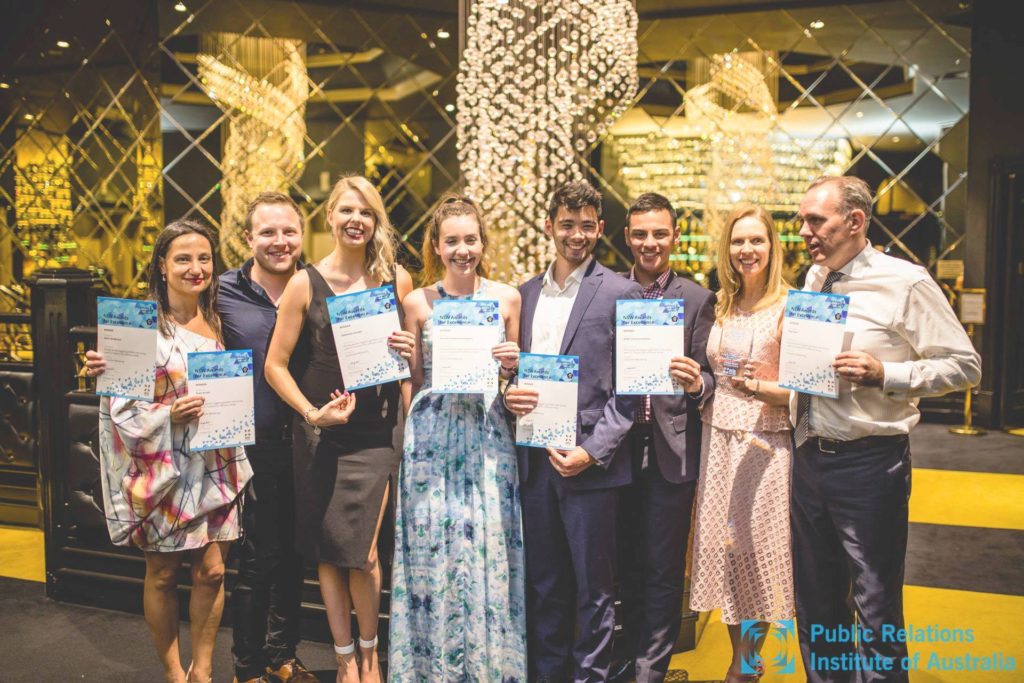 VIVA! Communications has been recognised for excellence in public relations and communications, clinching three awards across three categories, winning first place in 'Consumer Marketing' and receiving two Highly Commended awards in the Health Organisations and Community Relations.
Finalists of the of the 40th Public Relations Institute of Australia (PRIA) Golden Target Awards celebrated last night on Thursday, October 4, 2016 at Doltone House, Hyde Park, Sydney to  accept their awards.
VIVA! Communications won first place in the 'Consumer Marketing' category for its partnership with DARA Drug and Alcohol Rehab Asia, Thailand – the world's biggest offshore drug and alcohol rehabilitation facility for gamblers and ecstasy users attracting Australians flocking in droves.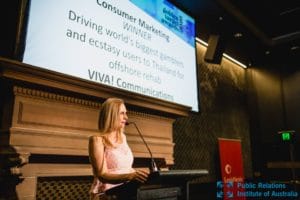 DARA Thailand engaged VIVA! Communications to increase awareness of DARA's, services and it's program in Australia, position DARA as the [leading] drug and rehabilitation [centre of choice] in South-East Asia, promote the value of DARA, and drive Australians to DARA for affordable and accessible rehabilitation treatment. As a winning campaign, the program will be submitted to the PRIA National Awards in November later this year.
Principal of VIVA! Communications, Kirsten Bruce was delighted to accept the award noting the three-phased, strategic, integrated communications campaign met and substantially surpassed key objectives.
"We generated almost 11 million media impressions, and more importantly, drove almost 15,000 Australian visitors to DARA'S website, generated 3,000 new client enquiries and enrolled 101 Australians at DARA," said Ms Bruce.
In the 'Community Relations' category, VIVA! Communications won a Highly Commended for Waughs Championing Cause Close to Heart Stroke Prevention in partnership with Blooms The Chemist (BTC) during September 2015 and included brand ambassadors – cricket legend, Steve Waugh, AO, and his wife and stroke survivor, Lynette – flanked by experts and stroke survivors, the ambassadors championed community awareness of stroke, its often fatal consequences, and the importance of early detection.
Accepting the award on the night, Ms Kirsten Bruce attributed much of the success to implementing a integrated (traditional and digital) communications approach with stakeholder support to drive members of the community into local Blooms The Chemist pharmacies to undertake a free Stroke Risk Assessment.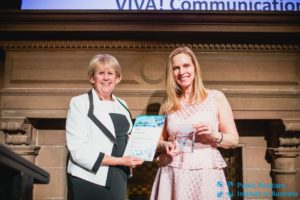 "Our campaign generated 15 million media impressions, and 435 Blooms The Chemist Stroke Risk Assessments, with another 22 assessments performed in-store the following month" Ms Bruce said.
VIVA!'s third award for the night was in the 'Health Organisations' category for the recently formed Bone Alliance, The Garvan Institute of Medical Research (GIMR) and Osteoporosis Australia (OA) – appointed VIVA! Communications to launch their Australian-first, bone health self-assessment tool, designed to help adults understand their bone fracture risk.
As part of the Bone Alliance campaign VIVA! implemented a fully integrated communications, campaign featuring a media launch at the GIMR with the support of the Federal Minister for Health, The Hon. Sussan Ley MP. VIVA! also developed a virtual national news media launch of the Know Your Bones tool and OA fracture figure research.
Accepting the award on behalf of VIVA!, Principal Kirsten Bruce was thrilled with the numbers generated within our target audience of the health risks associated with osteoporosis and fracture.
"Between June 16 to July 16, 2016 we secured 15.3 million media impressions of the Know Your Bones tool and drove 25,209 Australian adults to the website to take the test," said Ms Bruce.
VIVA! Communications would like to thank all its clients involved in each campaign and look forward to the next round of awards at PRIA's 2016 National Awards.