VIVA! Communications clinches gold & two silvers at Public Relations Institute of Australia Golden Target Awards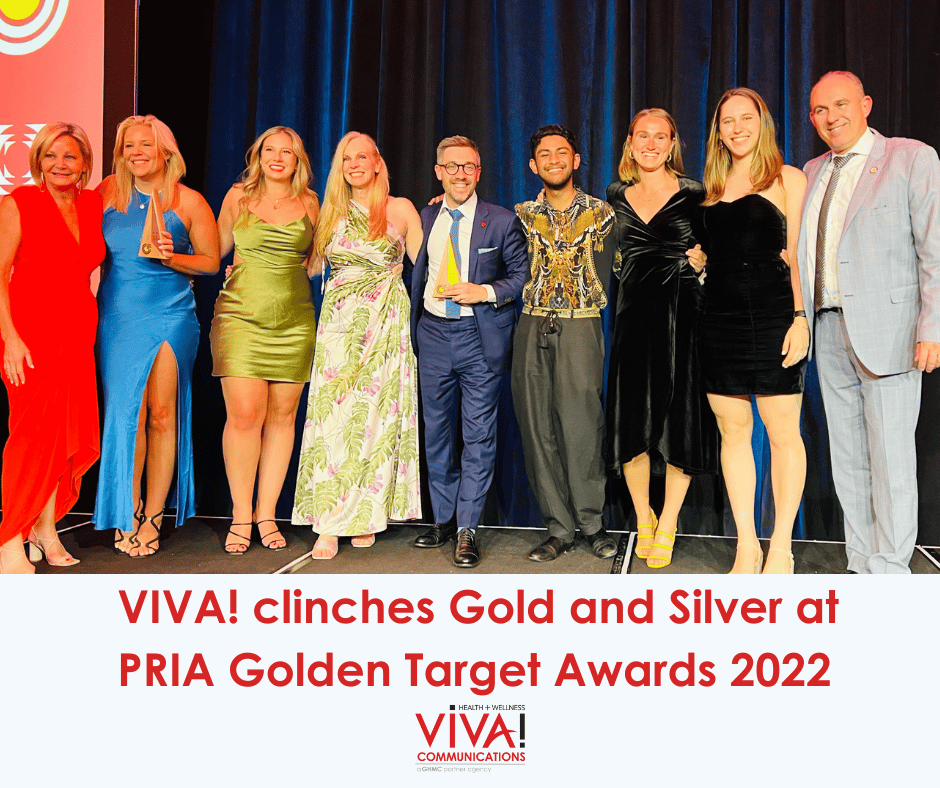 Team VIVA! was dressed to impress at the annual PRIA Golden Target Awards (GTAs) held at the Sofitel Darling Harbour, Sydney, last night (Thursday, December 1, 2022).
A show-stopping 146 finalists representing 35 categories assembled for Australia's longest-running, and most prestigious public relations and communications awards that both celebrate, and recognise, individuals, agencies and campaigns demonstrating strategic and creative thinking, executional excellence, and transformation of businesses, brands, and reputations.
PRIA National President, CEO, and Founder of Public Address, Shane Allison, Sydney, delivered the opening address, reinforcing the pivotal role played by PR, particularly healthcare PR, during the past few years plagued by the COVID-19 pandemic.
Throughout the course of the evening, PRIA GTA judges presented a swag of gold, silver and bronze awards to agencies who executed Australia's best in class PR campaigns.
We were delighted to have all three of our VIVA! submissions shortlisted, in both the Health Campaign and Public Affairs and Advocacy Campaign categories. We were even more thrilled to clinch gold and silver in the Health Campaign category for our Edwards Lifesciencesheart valve disease, and Dr Falk Pharma oesophageal disease communication campaigns. The Health Campaign recognised the most strategic and innovative Health PR campaign of the year that improved community health and wellbeing.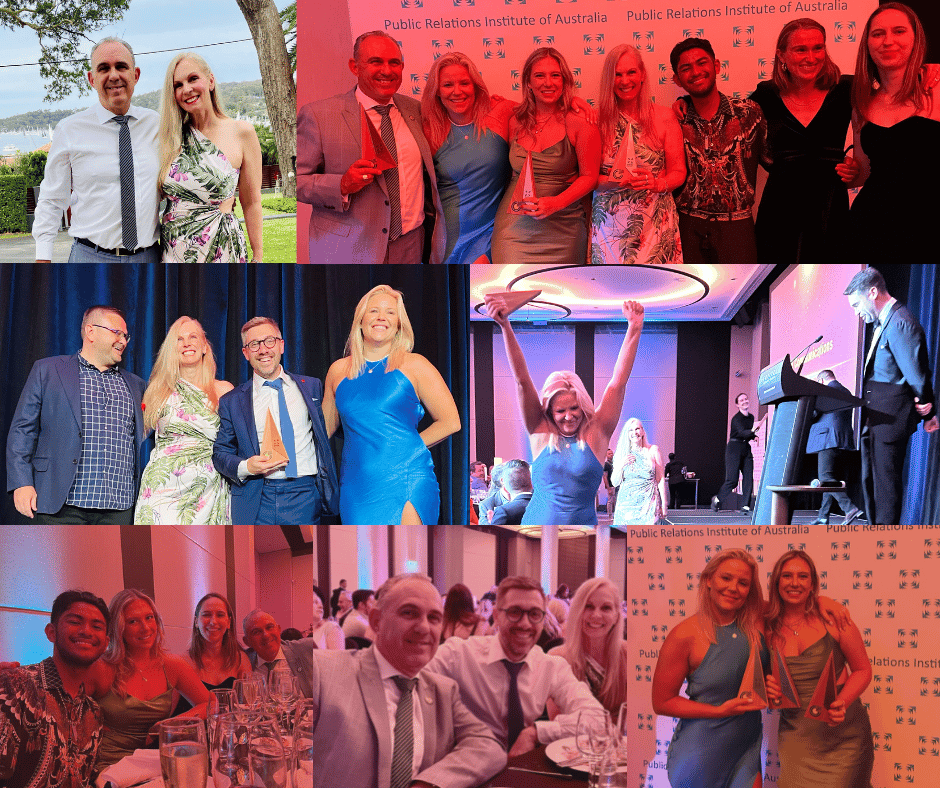 Our gold winning Health Campaign and silver Public Affairs and Advocacy Campaign, coordinated in partnership with Edwards Lifesciences and the Baker Heart and Diabetes Institute, titled 'A blueprint for change to curb Australia's rising rates of undiagnosed, but treatable, heart valve disease' focused on the increasing prevalence of undiagnosed heart valve disease in Australia, and the subsequent burden it places on our healthcare system, ageing population, and the economy at large.
Our 'Prioritising the diagnosis and treatment of Australian adults living with an increasingly prevalent disease of the oesophagus' campaign in partnership with Dr Falk Pharma, which clinched silver, highlighted the need for ongoing, and tailored treatment for adults living with the increasingly prevalent oesophageal disease, eosinophilic oesophagitis (EoE).
"To achieve national recognition for our best-in-class communications campaigns from PRIA as 2022 draws to a close, is extremely meaningful to my team and I at VIVA! Communications. We are so thankful to our clientele for their invaluable support and partnership, which has culminated in these awards," said VIVA! Communications Principal, Kirsten Bruce, Sydney.
"Thank you also to the PRIA judges for bestowing this fabulous honour upon us. We are beyond grateful."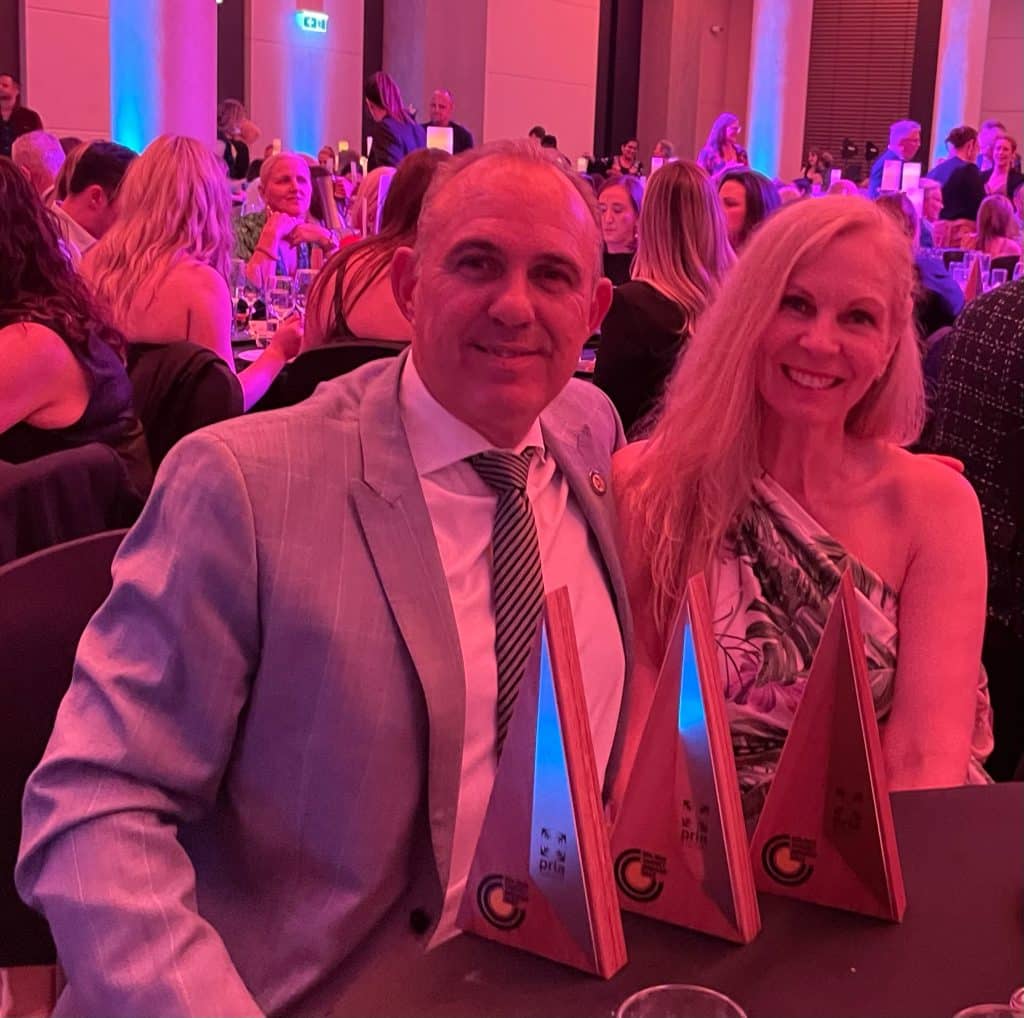 The three PRIA GTA awards follow hot on the heels of the 18th Australian Pharmaceutical PRIME Awards staged on November 10, 2022, where VIVA! won Best PR Campaign – Awareness and Advocacy with Edwards Lifesciences for the best PR campaign supporting the awareness of a specific disease and/or advocacy of a related patient group. VIVA! was also shortlisted in this year's PRIME Awards for the Best PR Campaign – Awareness and Advocacy – with Dr Falk Pharma, and with Edwards Lifesciences in the Best Public Health Initiative category.
To learn more about VIVA! Communications, head to www.vivacommunications.com.au or follow us on LinkedIn, Facebook, Twitter and Insta .