VIVA! Communications clinches first place in Health Organisations category at PRIA's 39th Annual Golden Target Awards
VIVA! Co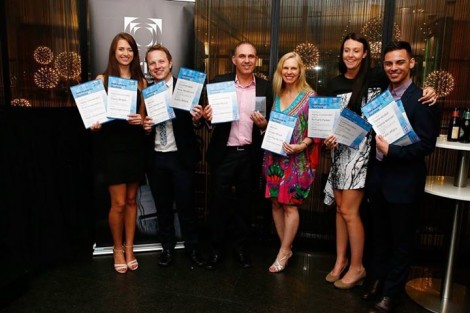 mmunications clinches first place in Health Organisations category at PRIA's 39th Annual Golden Target Awards
The PR glitterati from NSW gathered eagerly at the Pullman Quay Grand, Sydney this Wednesday, October 7, to celebrate the 2015 Public Relations Institute of Australia's (PRIA) Golden Target State Awards.
We're proud to announce Team VIVA! clinched the top gong in the hotly-contested, 43-entry-strong Health Organisations category, for our 'Plea for Life' campaign. The campaign involved our partnership with the small aHUS patient group, that led to the December 1, 2014 PBS listing and $63 million Federal allocation over the ensuing four years, for eculizumab – the only clinically proven, available treatment that could save their lives.
We also secured two Highly Commended awards in the Health Organisations category for our Anorexia Nervosa Genetics Initiative (ANGI) and Lungs4Life campaigns, for which we partnered with QIMR Berghofer Research Institute and Lung Foundation Australia, respectively.
Moreover, we were Commended in the Public Affairs category for our helping #saveaHUSlives campaign.
"We understand PRIA NSW's Health Organisations category was the most strongly contested ever, attracting 43 entries, 11 of which were shortlisted as finalists," said Principal of VIVA! Communications, Kirsten Bruce.
"We had three of the 11 entries shortlisted in this category, along with a fourth entry shortlisted in the Public Affairs category.
"So we were hoping to receive some sort of commendation for our hard work this year," Kirsten said.
"We were elated to learn that all four of our PR entries were recognised this year, with our 'Plea For Life' campaign clinching first place in the Health Organisations category.
"I'm particularly thankful to the superb efforts of my team and the aHUS patients and carers with whom we partnered, in order to help them secure access to life-saving treatment," said Kirsten.
"I also wish to thank our clients for their unswerving loyalty and support, and the PRIA judges for their generous recognition for our PR efforts this year.
"We look forward to continuing to emulate these results in years to come," Kirsten said.
According to PRIA NSW President, John Vineburg, "There were a huge number of entries this year. So many high-quality entries are surely a good sign of the health of our growing industry, and , I believe, of the relevance of the PRIA in pushing for the highest standards for our profession."
For some photos of the event, click here.