VIVA! Communications celebrates 15th birthday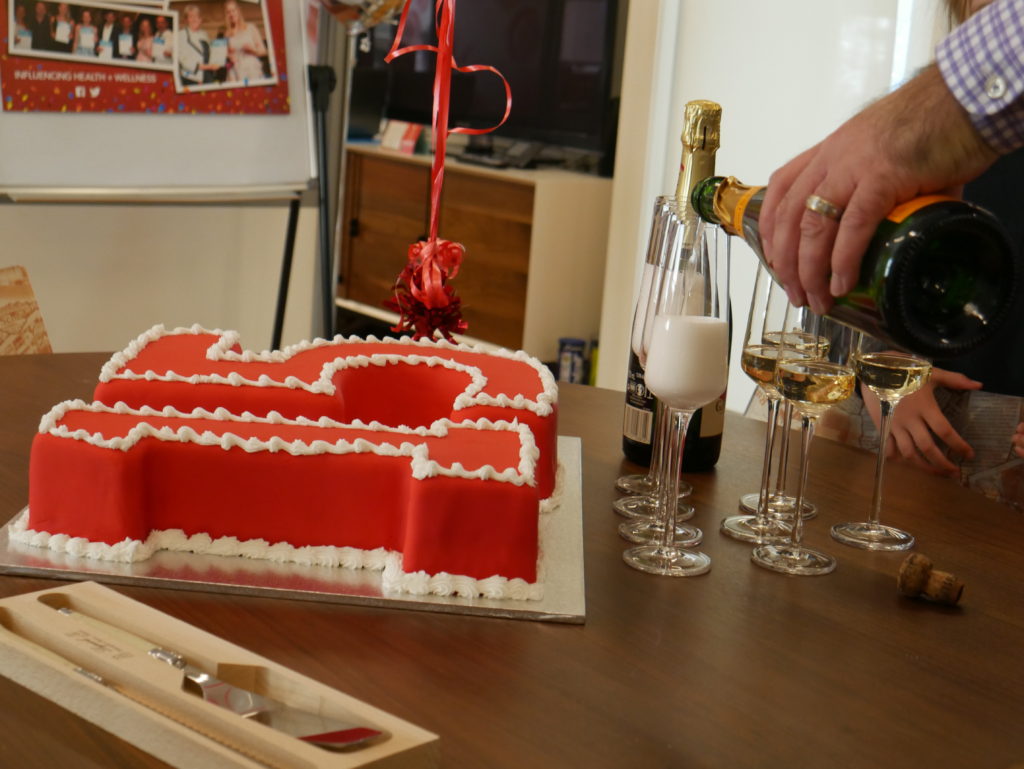 Yesterday (July 20, 2017), leading Australian health + wellness PR agency, VIVA! Communications celebrated its 15th birthday, armed with news of completing a record financial year, reinforcing the agency's commitment to excellence and innovation in the healthcare arena.
Established in 2002, by Principal, Fellow of the Public Relations Institute of Australia (PRIA) and healthcare PR veteran, Kirsten Bruce, VIVA! Communications is 100 per cent focused on the health + wellness sector, and successfully services clientele that range from large pharmaceutical companies through to medical research institutions, patient support groups, to small, not for profit (NFP) companies requiring a public voice.
"When I founded VIVA! as an independent, Australian, strategic health + wellness communications agency 15 years ago, I never dreamt it would be so successful, and would still be going strong, so many years later," said Kirsten.
"It's been an incredible journey. I'm incredibly proud of what we've built at VIVA! Communications, and of the exceptionally high quality services we offer our existing and growing clientele."
As VIVA! Communications enters its 16th year of operation, it continues to grow from strength to strength, locally and internationally.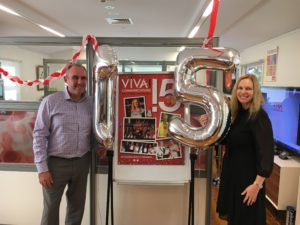 As the sole Australian representative of Global PR (GHPR) – the world's largest network of independently owned health and medical PR agencies – VIVA! Communications has played an integral role in securing business not only locally, but across the Asia Pacific region, through creative strategy and a strong partnership formulation.
According to VIVA! Communications' Managing Director, Paul Jans, remaining independent has enabled the agency to think creatively and deftly at all times to meet clients' communication goals.
"Increasingly, curious and status quo-averse pharmaceutical and healthcare companies are engaging flexible, nimble and highly experienced independent agencies and partnerships to provide strategic communications counsel, as opposed to the rigid, traditional holding companies," Paul said.
"Through GLOBALHealthPR (www.globalhealthpr.com), clients gain a wealth of benefits, including the opportunity to obtain local, regional and global health communication strategies that come with a streamlined, central administration and one key point of contact. "This independent model allows clients to access superior local and regional marketplace insights, a trusted global network, and experts across a wide range of areas," said Paul.
Recent years have seen VIVA! Communications attract a diversity of clients from across the health + wellness arena, including, but not limited to Amgen, MSD, Ashley and Martin, Apotex, Medibio, Ferring Pharmaceuticals, and the Australasian College of Dermatologists.
The company has also celebrated the second anniversary of its Queensland office, which has been vital in executing successful local and national consumer health + wellness communication campaigns for QIMR Berghofer Medical Research Institute, Lung Foundation of Australia, and Medreleaf Australia, among others.
According to Kirsten, independence has proven critical to VIVA! Communications' long-standing success.
"Independence affords our agency freedom and flexibility, which in turn, breeds creativity and passion.
"Independence allows us to team with clients whom we like, and respect, who share our unrivalled passion for health + wellness, on projects that are frequently fascinating, and inspiring," Kirsten said.
"Independence arms us with the opportunity to make strategic, sound business choices that are tailored to our agency, rather than to a parent holding company, or another agency.
"Independence offers our clientele ongoing access to senior consultants with vast contacts and experience," said Kirsten.
"Finally, independence provides our staff with the chance to make a genuine, invaluable contribution to the business, its direction, and longevity."
Having achieved eight per cent per cent YoY fee/revenue growth in the past financial year, VIVA! Communications is looking forward to further success in the future.