VIVA! clinches Australia's best Health & Community Relations campaigns at annual PRIA Golden Target Awards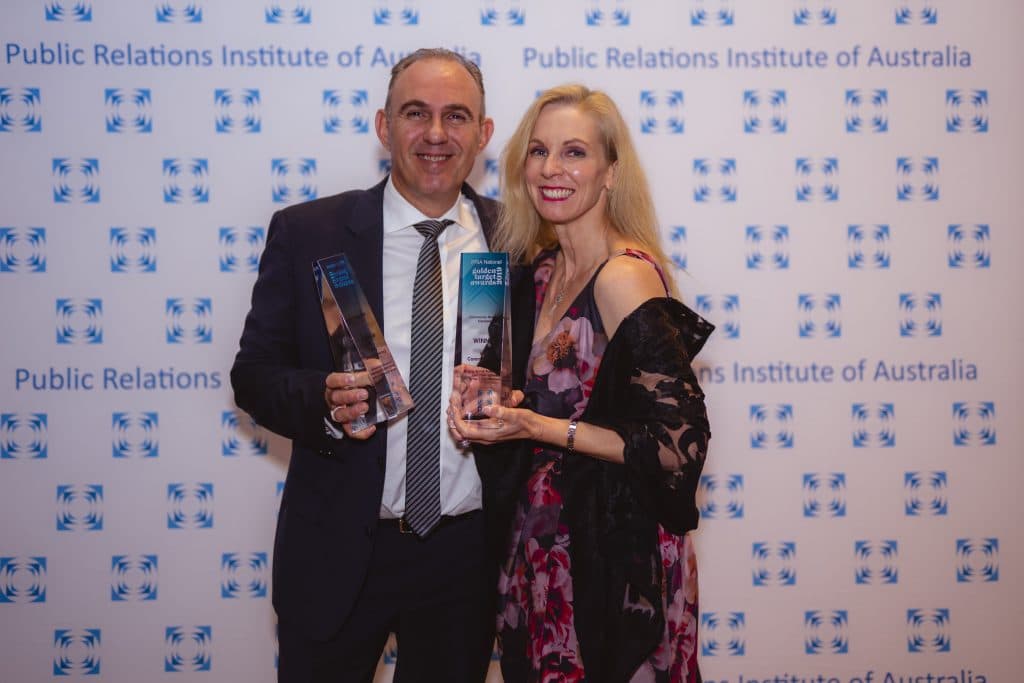 VIVA! Communications' Principal, Kirsten Bruce and Managing Director, Paul Jans had the pleasure of attending the Public Relations Institute of Australia's (PRIA) annual conference in Melbourne yesterday before topping the day off with a fabulous night at the National Public Relations Institute of Australia (PRIA) Golden Target Awards 2019, where VIVA! scooped three gongs!
With the Golden Target Awards growing increasingly competitive each year, we were thrilled to have won Australia's best Health Campaign and Community Relations Campaign, and to have also been awarded Highly Commended for Australia's best Small Consultancy of the year, in recognition of our best in class communications work we perform.
For our winning Health Campaign, we teamed with the Pharmacy Guild of Australia to encourage adult Australians to have their annual flu shot in pharmacy. For our winning Community Relations campaign, we partnered with Lung Foundation Australia to urge Australians aged 65+, and those who are at risk of the potentially devastating infection, to get immunised against the vaccine-preventable infection.
"I'm so proud of our agency for clinching three awards at this year's annual, National PRIA Golden Target Awards. It is due recognition for the time and effort that we all invest in our client campaigns in the pursuit of excellence," said Kirsten.
"I'd like to take this opportunity to thank our invaluable clientele, suppliers and partners for continuing to invest their faith and trust in VIVA!, to enable us to deliver best in class campaigns.
"Importantly, I would also like to thank every member of Team VIVA! for their unflagging passion for, and relentless commitment to, health + wellness communications, and for doing so much good. After more than 17 years of operation, it's so gratifying to see that we are continuing as an agency, to build upon our success," Kirsten said.
To learn more about VIVA! Communications and our award-winning, disruptive health + wellness communication campaigns, head to www.vivacommunications.com.au