VIVA! appoints director of healthcare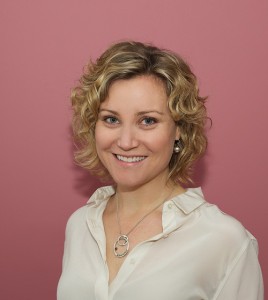 Award winning specialist health + wellness PR agency, VIVA! Communications, is pleased to announce the appointment of a highly experienced health PR practitioner, Melissa Chlad, to the position of Director, commencing February 11, 2012.
Melissa has held senior roles in global public relations agencies in London and Sydney. Most recently, she was practice director, health at Hill+Knowlton Strategies, Sydney, where she managed a number of high profile clients and award-winning campaigns.
Melissa brings more than 15 years experience in health and pharmaceutical communications strategy to her new role at VIVA! Communications where she will be supporting VIVA! Principal, Kirsten Bruce and her specialist health + wellness team.
"Melissa's experience across a broad range of strategic programs, her passion for health + wellness, and commitment to supporting and fostering junior staff should prove invaluable to team VIVA!," said Mr Paul Jans, Managing Director, VIVA! Communications.
"She's a great fit for VIVA!, having led cross-functional teams and driven fully-integrated communication campaigns involving PR, medical education and advertising.
"We're looking forward to working with Melissa to continue to grow our specialist health + wellness team and support our growing clientele," Mr Jans said.
Melissa has coordinated countless medical and consumer media campaigns, product launches, license extensions, government and patient lobbying campaigns and patient education programs.
In addition to her experience operating in the British, Canadian and Australian health systems, Melissa brings extensive community campaign expertise to her work, having spent four years working in local government and public affairs.