Visiting GLOBALHealthPR HQ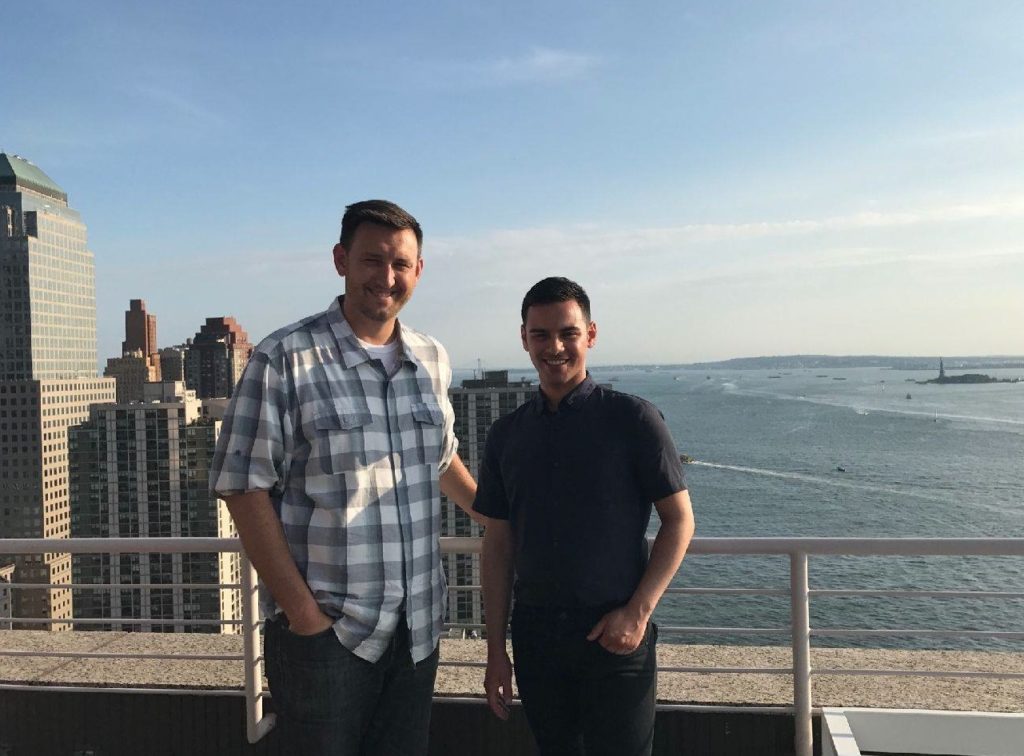 VIVA! Communications' Junior Account Manager, John Wanna, visited GLOBALHealthPR HQ – the world's largest, independent health and science communications agency partnership, which we represent exclusively in Australia – and our American partner, Spectrum, in New York on August 22, 2017.
Upon approaching the GHPR office, located close to the World Trade Centre, John was impressed by the corporate vibe of the precinct occupied by a plethora of firms.
John was introduced to the Spectrum Science team and granted an insightful afternoon tour of our US partner's impressive office by GLOBALHealthPR Executive Vice President, Tim Goddard, comprising a shared, open space layout of workstations occupied by multiple teams specialising in different aspects of PR.
John was particularly impressed by Spectrum's private "pitching rooms", which offer PR consultants a quiet zone to pitch their respective stories to media outlets, citing "Spectrum performs their PR campaigns with so much gusto."
John felt privileged to have been granted the opportunity to visit GLOBALHealthPR hQ, explaining, "It was rare to have the opportunity to step into GLOBALHealthPR HQ given the distance between Sydney to New York.
"The agency's technology was cutting-edge, enabling each consultant to efficiently connect nationally and globally with all of their team members, in real-time."
John was particularly interested in the different workplace culture, including US working hours and workplace expectations, and was surprised by the 15 – 20 minute long US lunch break compared to the system of a set lunch break in Australia of anywhere between half hour to an hour.
He also found GLOBALHealthPR's innovative "digital zone" to be of interest, whereby each campaign is brought to "life" via social media, online content and infographics.
John left New York feeling optimistic about the opportunity for future collaboration with our US GLOBALHealthPR partner.