Tim Goddard appointed President of GLOBALHealthPR®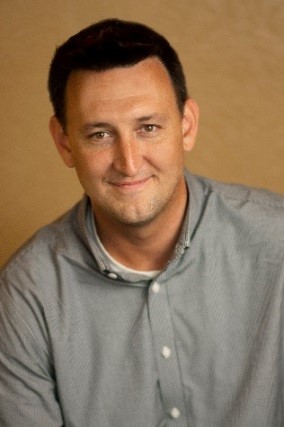 Tim Goddard was today appointed President of GLOBALHealthPR® (GHPR) – the world's largest partnership of independent healthcare-focused communication agencies. 
Mr Goddard, who served as GHPR's Executive Vice President over the past two years, will from today assume additional responsibilities as President. He will oversee the network's strategy, business development, partner relations and growth.   
He initially joined GHPR and its chair agency, Spectrum Science Communications, in 2015 following almost a decade at Chamberlain Healthcare Public Relations, in both New York and London.
Former GHPR President, Jonathan Wilson, will now transition into the role of Chair for GHPR, and will work alongside Mr Goddard to set the strategic vision for the network in the ensuing years. Mr Wilson will also maintain his daily role as CEO of the leading U.S.-based healthcare communications agency, Spectrum.
"Tim's tireless work ethic, focused leadership and genuine dedication to our mission make him the perfect leader to continue to meet the evolving needs of the companies and organisations we serve globally," said Mr Wilson.
"He has been instrumental in delivering our vision for the network of the future, where independent agencies – all successful experts in their own right – seamlessly deliver impactful global strategies anchored in strong local and regional insights."
According to Paul Jans, Managing Director of VIVA! Communications, whose agency represents GHPR exclusively in Australia and also serves as the partnership's Hub Lead for Asia-Pacific, Mr Goddard is most deserving of this role.
"Over the past couple of years, Tim has been a valuable asset to VIVA! Communications in ANZ, and to the GLOBALHealthPR network at large, particularly in Asia-Pacific. His strong, strategic leadership has enabled our valuable ANZ clientele to build trust in the GHPR brand far beyond local borders, and our GHPR Asia-Pacific partners to identify and harness exciting regional business opportunities.
"We look forward to working with Tim in his new role as President of GHPR, in further strengthening and expanding our partnership throughout Asia-Pacific," Mr Jans said.     
During his tenure with GHPR, Mr Goddard has helped to expand GHPR's footprint in key markets throughout Asia-Pacific, Europe, Latin America and Africa, including the addition of seven new partner agencies. He has enhanced relationships in emerging markets to enable the delivery of health communications programming in more than 60 countries under the GHPR umbrella.  Moreover, he has overseen a significantly expanded investment in the business and agency infrastructure to foster additional international collaboration and improve client service.
"I am truly honored to work with our outstanding partner agencies in this expanded capacity as we continue to redefine the traditional agency network model, to deliver the best in healthcare communications everywhere in the world," said Mr Goddard.
"Beyond our depth of healthcare expertise, what differentiates this network is the strong collaborative relationships between agencies – relationships that fuel exceptional global communication strategies for clients across the health and life science industries."
About GLOBALHealthPR®
GLOBALHealthPR is a partnership of independently owned and operated health and science communications agencies that choose to work together based on common values. With more than 700 health specialist communication professionals, researchers and medical advisers on staff serving more than 200 organisations globally, the agencies that comprise the partnership share a belief in insights-driven strategies and a commitment to collaboration in order to provide clients with the best possible counsel and execution. GLOBALHealthPR's presence spans more than 60 countries, covering Asia-Pacific, Europe, North America, Latin America, the Middle East and Africa. For more information, visit www.globalhealthpr.com or follow us on Twitter: @GLOBALHealthPR.
About VIVA! Communications
VIVA! Communications is a leading, independent, award-winning Australian health + wellness communications agency. Founded in 2002, VIVA! is recognised for delivering proactive, innovative, versatile and outcomes-driven work to the local and international medical, pharmaceutical (medicines and devices), biotech, community health + wellness and lifestyle sectors. VIVA!'s communications strategists are skilled disruptors who navigate the complex healthcare environment and communications challenges. To learn more, head to www.vivacommunications.com.au or follow VIVA! on Facebook @VivaCommunications or Twitter @vivacomms.