Tailoring medicines through DNA sequencing – the future of medicine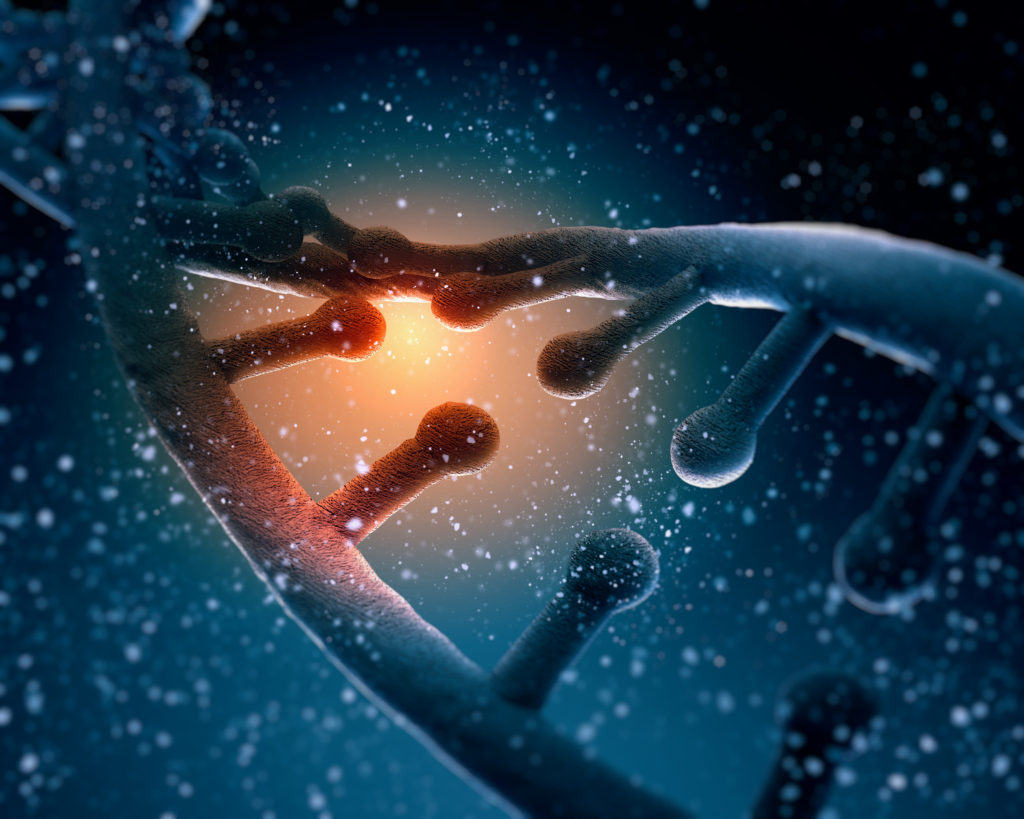 It sounds like the stuff of science fiction, but scientists and health researchers believe genetic testing should lead to the personalisation of medicine to an individual's DNA – a practice that will be the norm within 15 years.
Breakthroughs in DNA sequencing have already led to the development of cancer vaccines for melanoma skin cancer, which are showing success in clinical trials.
According to a story published in the Courier Mail today (September 8, 2017), big scientific gains in the field of genomics are arming scientists with a better understanding of which genes cause certain conditions.
A media release issued by the European Society for Medical Oncology today  following a presentation in Madrid overnight, suggests DNA sequencing could open the doors to the tailoring of medication to many, hard to treat, rare cancers, for which there are currently no treatments available.
"Thanks to DNA sequencing, patients with rare cancers for which no standard treatment is available, could receive existing therapies that work in patients treated for different cancers, but who carry the same genetic mutations," an ESMO spokesperson said.
Professor Emile Voest from the Netherlands Cancer Institute, Amsterdam, who led a research study investigating how patient sub-groups could benefit from existing medications beyond their currently registered indications, said DNA sequencing has identified common genetic mutations which result in varying forms of cancer.
"By sequencing the whole genome in so many patients, we found commonalities between tumours and DNA mistakes. For example, the ERBB2 gene is mainly screened for in breast cancer patients, but we know that it is also present in patients with other tumour types," said Prof Voest.
"Now that we are able to identify these patients, the question is: How can we get them to benefit from existing, potentially active drugs?"
According to today's Courier Mail story, DNA will allow tailoring of treatments for individuals, "whole genome sequencing", which identifies every gene that comprises a person's DNA, is likely to become a routine component of medical treatment over the next few years.
Speaking to the paper, Queensland Health Minister, The Hon. Cameron Dick MP, said genome sequencing would replace many of the genetic tests that are currently used within the next 10 to 15 years, and "nearly all patients with significant cancers will have whole exome sequences to inform treatment choices.
"Recent advances in sequencing technologies, in particular whole exome/genome deep re-sequencing, has made next generation sequencing available at an affordable cost, and allows the interrogation of all genetic variants," Mr Dick said.
QIMR Berghofer Medical Research Institute researchers have been using DNA sequencing as part of global trials to determine how best to personalise treatment for difficult to treat medical conditions including anorexia nervosa, clinical depression and alcohol dependence.
Moreover, a new genomics centre which opened last month (August) at Princess Alexandra Hospital, Brisbane will eventually offer screening of cancer-causing genetic mutations for up to 2,000 people.
The Children's Cancer Institute, Sydney, is using DNA profiling for the launch of a national clinical trial of genomic therapies this month, which is open to any child confronting a terminal diagnosis or with limited treatment options.
Executive Director of the Children's Cancer Institute, Prof. Michelle Haber, spoke to The Australian about the study on August 26, 2017, citing DNA profiling conducted during a lead-up program had changed the diagnoses of four children, who were being incorrectly treated for specific cancers.
"What that means is the child can be … on completely the wrong set of drugs," Prof Haber said.
Geneticist, Head of the Genetic Epidemiology Group at QIMR Berghofer Medical Research Institute and Lead Investigator for the The Australian Genetics of Depression Study, Prof Nick Martin, Brisbane said pinpointing the specific genes that cause clinical depression should lead to better treatments within the next decade.
"Genetics is the best way forward for solving these complex traits like clinical depression, because it is actually a way of finding out what's gone wrong.
"When your car breaks down, the first thing you do is try to find out what in particular has gone wrong. Only then can the mechanic fix it. It's exactly the same with diseases. We need to find out exactly what's gone wrong, and then we can design a drug or some other treatment that hits that directly," said Prof Martin.
"This approach has already proved successful for several complex diseases including macular degeneration and rheumatoid arthritis, and there's no reason it shouldn't work for psychiatric illnesses too.
So, personalised medicine is clearly shaping up to be the future of disease management, and it's clearly closer than we think.