Steve & Lynette Waugh championing cause close to heart: stroke prevention – September 4, 2015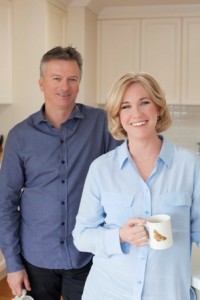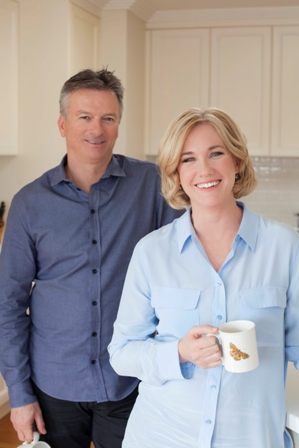 Australian cricket legend, Steve Waugh, AO, is joining his wife and stroke survivor, Lynette, 49, health professionals and stroke survivors, to champion public awareness of stroke, its often fatal consequences, and the importance of early detection today (Wednesday, September 2, 2015).
With more than 60,000 Australians experiencing stroke each year,1 one-in-430 (17,273) of whom are from NSW,2 Steve and Lynette, who survived a devastating haemorrhagic stroke in August, 2006, are urging members of the community to visit their local Blooms The Chemist pharmacy for a free Stroke Risk Assessment this Stroke Risk Awareness Month (September).
According to Steve, his wife experienced a stroke at the age of 40, without warning.
"It was completely unexpected, and an extremely intimidating and terrifying experience for everyone.
"Lynette has since spent the past nine years working to reclaim her speech, memory and hearing – a battle she continues to wage today," Steve said.
"Mistakenly, many of us tend to think of stroke as an older person's condition. But stroke can strike anyone, at any age.
"One-in-six people will have a stroke during their lifetime.1 While stroke currently has no cure,1 importantly, the most common type of stroke can be prevented,"3,4 said Steve.
"Your pharmacist represents a good first port of call to determine your risk of stroke."
Stroke is one of our nation's biggest killers,5,6 and the second most common cause of disability in Australia.1
"Stroke is the third most common cause of death in men, killing more men than prostate cancer, and the second most common cause of death among women, killing more women than breast cancer,"6 said General Practitioner, Dr Richard Kidd, Nundah Doctors, Surgery, Brisbane.
There are two major types of stroke: ischaemic stroke, the most common type, responsible for four-in-five (80 per cent) strokes, that is lifestyle-preventable;3 and haemorrhagic stroke, responsible for one-in-five (20 per cent) strokes.3
Risk factors for stroke include older age, gender, family history, medical conditions and lifestyle.7,8 Lifestyle factors that increase the risk of stroke include high blood pressure, high cholesterol, obesity, cigarette smoking, poor diet and exercise, and high alcohol consumption.7,8
"While certain stroke risk factors cannot be controlled, lifestyle risk factors for stroke can,"7,8 Dr Kidd said.
"With the help of your family doctor and pharmacist, you can reduce your risk of stroke by reducing high blood pressure, quitting smoking, reducing excess weight, achieving good control of diabetes and reducing excessive alcohol. A significant family history may indicate investigation for less common risk factors. A healthy diet, regular physical activity, screening for stroke risk and regular visits to your doctor and pharmacist, are all measures that help prevent stroke."7,8
"I have no family history of stroke. I don't smoke, and I'm not a big drinker. My stroke just happened," explained the former Australian Test Cricket Captain's wife, Lynette, who considers herself very fortunate to have survived stroke.
"It [stroke] was an unusual experience that left me cocooned. I didn't understand why I was in hospital. I didn't even know I'd had surgery on my head."
Lynette cites her biggest frustration with stroke has been its effect on her immediate family.
"A stroke is sudden and abrupt to the blood supply to the brain, and that's how it affects the family as well. It's sudden and abrupt to a family."
Reflecting on the arduous, ongoing recovery process from stroke, Lynette advises "It's important not to be in a hurry when recovering from stroke. The re-learning process is ongoing. It's something you need to keep working on every day.
"I was in speech therapy twice-a-week and had daily activities to complete. I had to learn to talk all over again," said Lynette.
As a stroke survivor, Lynette contends she is well-positioned to campaign for heightened public awareness of stroke and its often devastating consequences.
"My message to the public is to be aware of stroke, to not ignore any potential signs of stroke, and if present, to jot these signs down.
"Having a Stroke Risk Assessment is an initial step toward stroke prevention," Lynette said.
According to Kurt Smith, Working Partner and Pharmacist, Blooms The Chemist, Wyong, NSW, an ischaemic stroke can be prevented by addressing simple lifestyle factors through a Stroke Risk Assessment.7,8
"A Stroke Risk Assessment takes less than 10 minutes. It involves a pharmacist taking your blood pressure and asking a series of simple questions designed to assess your overall risk of stroke.
"Should the pharmacist consider you to be at-risk of stroke, you will be advised to seek prompt medical advice," Kurt said.
"The results will be feature in a Doctor referral form for the patient to share with their doctor."
Social media manager, Deb, 53, Sydney, lost her mother, Sylvia, 70, in July this year, following four ischemic strokes over the past four years.
The heavy smoker, mother-of-three and grandmother-to-four, lost her ability to walk and talk, her independence and eventually, her ability to care for herself. After her third stroke last year, her husband, Edward, became her full-time carer.
"It was hard for Mum because, eventually, she couldn't even make a cup of coffee, feed herself, get dressed, go to the toilet or have a shower," said Deb.
"Mum was in and out of hospital after her second stroke, until she passed away. It was devastating to see what stroke can do to a loved one.
"A Stroke Risk Assessment could have prevented Mum's stroke, and had I known they existed at the time, I would have encouraged her to have had one, because stroke prevention is key," Deb said.
"Dealing with stroke and the impact it has on the individual and their family, is heart-wrenching.
"I would urge anyone to undergo a simple Stroke Risk Assessment to help prevent the devastation that results from stroke," said Deb.
About stroke
Stroke is a medical emergency that can lead to brain damage or even death.9,10 Stroke occurs when blood flow to the brain is interrupted, either by a blockage in an artery, or a bleed in the brain.11 Interrupted blood flow stops nutrients and oxygen reaching affected parts of the brain, resulting in brain cell death in those areas.
If you suspect you, a family member or friend is at-risk of stroke, visit your local Blooms The Chemist pharmacist for a Stroke Risk Assessment this Stroke Risk Awareness Month. Stroke Risk Assessments are being run throughout major metropolitan and regional areas of NSW, QLD and in Melbourne. For further information, head to http://www.blooms.net.au/monitoring-management/.