Return to lock-down sees Victorian pharmacists step up for community members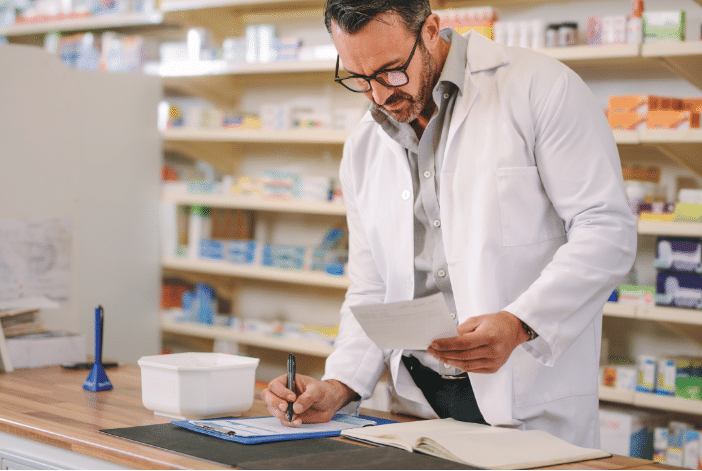 With parts of Victoria entering Stage 3 restrictions last night (8 July) pharmacists on the frontline are stepping up to provide essential services to local residents facing six-week stay-at-home orders.
With over 932 active COVID-19 cases in Victoria, pharmacists in the greater Melbourne and Mitchel Shire are responding to the crisis swiftly to ensure continuity of care for the community.
During the crisis, pharmacists have been supporting panicked and confused residents by coordinating the supply of medicines, extending delivery services, and working additional hours.
Facing physical and mental exhaustion, pharmacists in the region are also putting themselves at great risk of infection.
According to Quoc Sam, MPS at Acher Pharmacy in Flemington, the health and wellbeing of his staff was his priority for the business and for continuity of services to the community. He supplies staff with masks and hand sanitiser, although government support would be welcome.
Dimitra Tsucala of Ascot Vale Pharmacy – located around the public housing towers in lockdown – told Australian Pharmacist that there has been a delay in accurate, reliable information and mental health support. She cited that staff were working with the Department of Health and Human Services (DHHS) to ensure that all patients receive treatments needed.
Pharmacies are facing the challenges of constant regulatory changes, sudden drastic changes in workflow and procedures for social distancing. Furthermore, the border closure will also affect those pharmacy staff living in NSW who may face long delays getting to and from work. It will also affect hospital and public health services in the region, as the systems are split across the border.
Communities on local-down are experiencing significant anxiety and stress during an uncertain and rapidly changing environment. As Australia's most trusted healthcare professional, Pharmacists play a pivotal role in the health and wellbeing of the communities in which they serve.
Anyone with symptoms must stay home and isolate from family, friend's and the workplace, said Victoria's Chief Health Officer Professor Brett Sutton.