Research reveals a 63 per cent increase in eating disorders during last year's COVID-19 lockdowns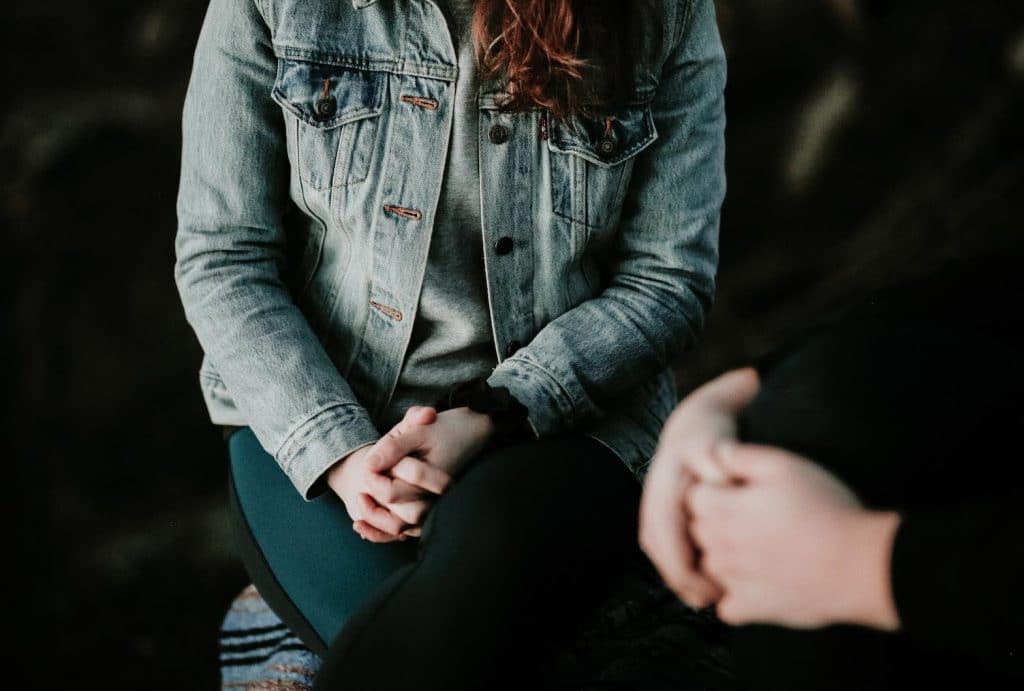 New research recently published in the Journal of Paediatrics and Child Health reveals how the COVID-19 lockdowns have fuelled a rise in the number of our nation's reported eating disorders (EDs)
The annual presentations of people living with an eating disorder (ED) to a specialist paediatric ED service in Melbourne, increased by 63 per cent from an average of 99, between 2017-19, to 161 in 2020, most of which occurred during Melbourne's lockdowns.
This new research is disconcerting given adolescence is a critical time in an individual's emotional and social development, during which the foundations for mental well-being are established.
According to the new research published in the Journal of Paediatrics and Child Health,"The influx of patients with no apparent predisposing mental health or medical conditions in 2020 suggests that many of these patients may have not otherwise developed an [ED] given a normal year."
This finding is supported by Murdoch Children's Research Institute analysts who determined thatin 2020, just 12 per cent of presentations for anorexia nervosa were patients experiencing a relapse, while 40 per cent of presentations were patients who had just developed the illness.
These findings have spurred an industry call for furtherunderstanding of how COVID-19, and subsequent educational and social interruptions, are influencing EDs.
According to the researchers, "The impact of social restrictions, including school closures, on young people is evident in this study, as more than one-third of these adolescents reported isolation and loneliness, and almost a quarter reported boredom."
The feelings of isolation and loneliness have been exacerbated by social distancing measures, quarantine and limitations on group gatherings, including sports and recreational activities. People were separated from their support networks of friends, teachers and peers as learning and socialising moved online.
Concerningly, EDs still have a high mortality rate, with an estimated 450 out of the 25,000 Australians living with anorexia nervosa dying from the mental illness each year.
This research aligns with therecent release of the first national 'Australian Eating Disorders Research & Translation Strategy 2021 – 2031' in September 21, 2021, which aims to make EDs a national research priority, and to improve the lives of those both living with EDs, and their families.
Led by the InsideOut Institute, the Translation Strategy was developed through a national consultation and collaboration process building upon decades of work from the Australian research community, clinicians, service providers, ED organisations and those with lived experience of an ED. The Translation Strategy maintains 70 per cent of people living with an ED will not receive treatment, while only 20 per cent of those who do receive treatment, receive an evidence-based (proven) treatment.
By making ED research a national priority, InsideOut is striving to prevent future ED-related illnesses, and therefore, to reduce the associated high morbidity and death rates.
To learn more about the 'Australian Eating Disorders Research & Translation Strategy 2021 – 2031', head to: insideoutinstitute.org.au/national-strategy/#gsc.tab=0
Should you suspect that you, or a loved one, may be living with an eating disorder, speak to your local healthcare practitioner without delay, or head to www.insideoutinstitute.org.au to complete their screener and assessment, and to access more information and professional support.
Australian professional patient support services offering 24/7 helpline services include:
Beyond Blue: 1300 22 4636
LifeLine: 13 11 14
Men's Line Australia: 1300 78 99 78
Kids Help Line: 1800 55 1800.
---