Protecting your skin from the Australian sun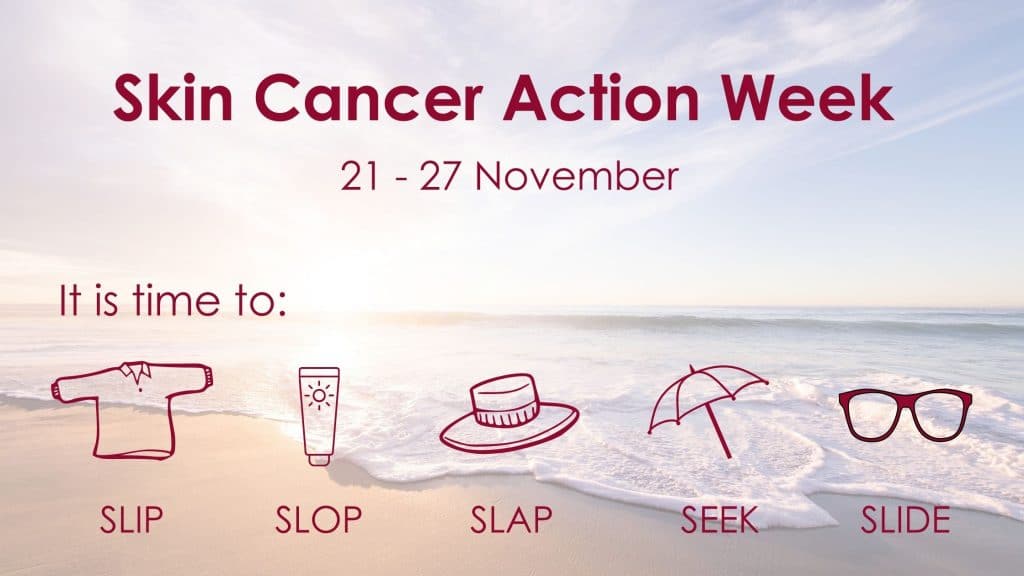 Australia is renowned for our hot, sunny weather and days spent at the beach.
However, with some of the highest levels of ultraviolet (UV) radiation in world, Australia ranks number one in skin cancer rates, globally.
This week marks Skin Cancer Action Week, serving as reminder for Aussies to be proactive in protecting their skin against harmful sun exposure and undergoing regular skin checks.
Without proper protection, time spent under the harsh sun comes at a cost. Approximately 2-in-3 Australians will be diagnosed with non-melanoma skin cancer (NMSC) before 70 years of age¹. In particular, high rates of NMSC are seen amongst the nation's forgotten sunburnt generation (those born between 1950 and 1965), who are now facing the consequences of decades of unprotected sun exposure.
NMSC is Australia's most common cancer, with almost one million new cases being treated across the country each year. This is nearly five times the incidence of all other cancers combined¹.
The main cause of skin cancer is overexposure to UV radiation, which is responsible for over 95 per cent of skin cancer cases. According to Cancer Council Australia, the best way to protect your skin is through a combination of sun protection measures:
Slip on some sun-protective clothing that covers as much skin as possible.
Slop on broad spectrum, water resistant SPF30 (or higher) sunscreen. Put it on 20 minutes before you go outdoors and every two hours afterwards. Sunscreen should never be used to extend the time you spend in the sun.
Slap on a hat – broad brim or legionnaire style to protect your face, head, neck and ears.
Seek shade.
Slide on some sunglasses – make sure they meet Australian Standards.
Each year, NMSC costs the Australian Government's Medicare Benefits Scheme (MBS) upwards of $700 million. However, for many Australians living with the disease, the burden stems from the untold physical, mental and emotional impacts caused by decades of symptoms and scarring from sun damage.
New treatment options for the management of NMSC are critical to helping ease the burden and improve outcomes for Australians living with the disease.
Volumetric Modulated Arc Therapy (VMAT) is a cutting-edge radiation technology that can now be accessed at GenesisCare clinics as an innovative therapy option for NMSC, offering highly targeted and personalised treatment for Australian patients.
According to Dr Chelsie O'Connor, GenesisCare Radiation Oncologist, "NMSC commonly occurs in highly visible areas such as the face, and can severely impact a patient's quality of life. Modern radiation therapy techniques, such as VMAT, are now affording patients an effective, non-invasive alternative to treat their NMSC."
In recent years, VIVA! has partnered with Genesiscare to increase awareness of the impacts of skin cancer, and the availability of innovative treatment options for the disease.
However, the most important thing to remember is prevention is key.
We urge all Australians to remain diligent about sun safety every time you go outside, to reduce your risk of skin cancer.
To learn more about how to protect your skin from the sun visit: https://www.cancer.org.au/cancer-information/causes-and-prevention/sun-safety/preventing-skin-cancer
References:
Australian Institute of Health and Welfare & Cancer Australia, Non-melanoma skin cancer: general practice consultations, hospitalisation and mortality, in Cancer series no.43. 2008: Canberra.