New hep C treatments make disease elimination a possibility by 2026 in Australia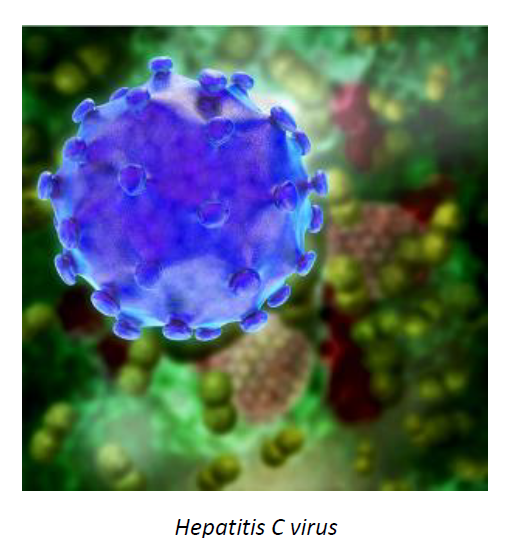 Australia is on track to achieve hepatitis C (hep C) elimination within 10 years, having treated more than 30,000 people in 2016.1 This is according to a new report1, released today (February 21, 2017), which coincides with the availability of the latest hep C treatment, ZEPATIER® (elbasvir/grazoprevir), on the Pharmaceutical Benefits Scheme (PBS).2
The Kirby Institute's 'Monitoring Hepatitis C Treatment Uptake in Australia' provides information on the initial months of the internationally-leading direct-acting antiviral (DAA) hep C treatment program in Australia.1 The number of people treated through the PBS in 2016 (an estimated 30,000 – 33,000) was 10-fold higher than recent years, representing one of the most rapid uptakes of treatment worldwide.1,3
The rapid hep C treatment uptake far exceeds the target set by the Australian National Hepatitis C Strategy to increase the number of people receiving antiviral treatment by 50 per cent each year,4 and sets Australia on the path to achieving HCV elimination within a decade. The report also highlights an increasing proportion of patients are being treated by general practitioners and all jurisdictions have seen an encouraging uptake.1
Professor Greg Dore, Head of the Kirby Institute's Viral Hepatitis Clinical Research Program, Sydney, welcomed the addition of a new treatment option to the PBS.
"Australia has a unique opportunity to eliminate a major infectious disease, potentially the first opportunity through treatment intervention," said Prof Dore.
ZEPATIER is now available to treat a range of people living with one of two different strains of hep C – genotypes 1 or 4.6 ZEPATIER works by eliminating hep C in the body.7 It is the first of a new class of medicines, called DAAs, to be reimbursed on the PBS for adults living with the genotype 4 strain.2
Despite recent progress toward elimination, Professor Alex Thompson, Director of Gastroenterology, St Vincent's Hospital, Melbourne, called for heightened public awareness and urgency surrounding the need to treat, and ultimately cure, hep C.
"It is important that we engage and treat all individuals living with hep C, with a particular emphasis on marginalised people. Public awareness and elimination are inextricably linked."
"Most hep C cases can now be cured, preventing progressive liver disease and the spread of infection. However timely access to treatment is critical," Prof Thompson said.
About Hepatitis C
Hepatitis C is a liver disease caused by the hep C virus, which is spread through contaminated blood or bodily fluids.8 There are six main genotypes (strains) of hep C.9 The most prevalent genotypes in Australia are 1 and 3.9 Hep C can cause both immediate and ongoing (chronic) hepatitis infection, ranging from a mild illness lasting a few weeks, to serious, life-long illness.10
More than 230,000 Australians are living with hep C, which, if left untreated, can damage the liver, causing liver cirrhosis, liver cancer, and liver failure.3,5 Each month, an estimated 250 Australians living with hep C develop liver disease, or liver cancer.11
To learn more about the incidence, diagnosis and treatment options for hepatitis C, check out this infographic! 
References
The Kirby Institute. Monitoring Hepatitis C Treatment Uptake in Australia. Available at http://kirby.unsw.edu.au/ [last accessed February 21, 2017].

The Kirby Institute. HIV, viral hepatitis and sexually transmissible infections in Australia Annual Surveillance Report 2016. The Kirby Institute, UNSW Australia, Sydney NSW 2052.

The Australian Government Department of Health. Fourth National Hepatitis C Strategy 2014–2017.

Hepatitis Australia 2014, Fast Facts on Hepatitis C http://www.hepatitisaustralia.com/information-for-journalists/. [last accessed January 13, 2017].

Australian Government. Pharmaceutical Benefits Scheme. Public Summary Document – July 2016 PBAC Meeting.

ZEPATIER® Consumer Medicine Information, August 2016. Available at https://www.ebs.tga.gov.au/ebs/picmi/picmirepository.nsf/pdf?OpenAgent&id=CP-2016-CMI-02467-1&d=2017011316114622483 [last accessed January 13, 2017].
Hepatitis Australia 2015, Transmission of Hepatitis C. Available at http://www.hepatitisaustralia.com/hepatitis-c-facts/transmission [last accessed January 13, 2017].

Thompson A 2016, Australian recommendations for the management of hepatitis C virus infection: a consensus statement, The Medical Journal of Australia, vol. 7, no. 204, pp. 268-272.

Holmes J et al 2013, The Right Upper Quadrant. Hepatitis C: An update, Australian Family Physician 42, No. 7. July 2013, pg. 452-456.
Hepatitis Australia. http://www.hepatitisaustralia.com/newsarticles/christmas-comes-early-for-australians-living-with-hepatitis-c/19/12/2015 [last accessed January 13, 2017].