New blood cancer therapy granted TGA approval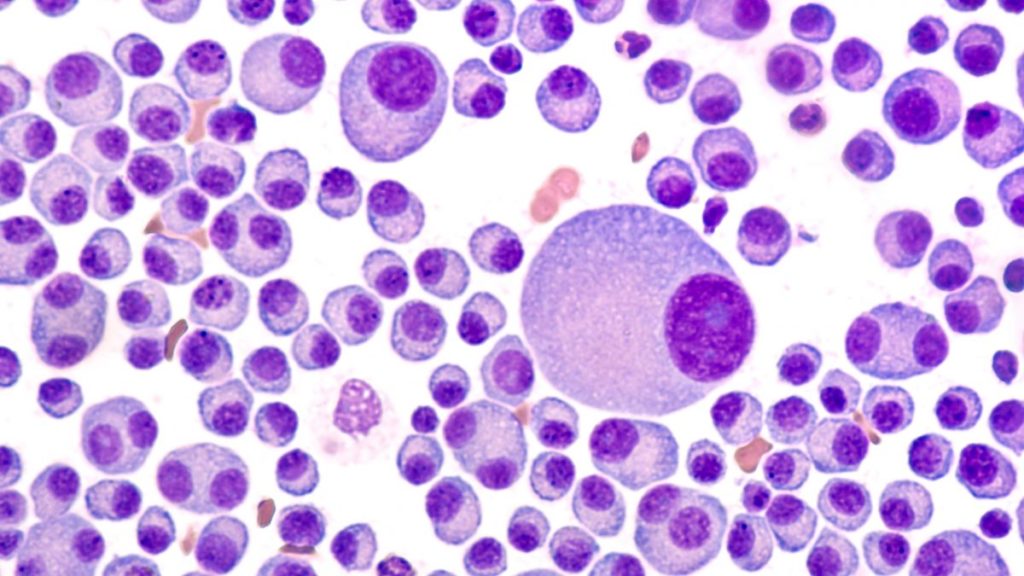 There was some promising news for the Australian multiple myeloma community this month with the Therapeutic Goods Administration (TGA) approval of a new triplet therapy.
Myeloma is a life-threatening blood cancer, not to be confused with the skin cancer, melanoma. It develops from plasma cells typically found in the bone marrow and can affect multiple areas at the same time, hence its name, multiple myeloma (MM).
An estimated 1,885 new cases of MM are diagnosed each year, and tragically, the disease claims the lives of approximately 905 Australians per annum. The typical MM disease course includes periods of symptomatic myeloma, followed by periods of remission. Eventually, the disease becomes non-responsive to treatment.
Celgene's POMALYST® (pomalidomide), in combination with bortezomib and dexamethasone (PVd), is now TGA approved for the treatment of patients with relapsed or refractory MM who have received at least one prior treatment regimen, including lenalidomide.
According to Professor Andrew Spencer, Head of the Malignant Haematology and Stem Cell Transplantation Service at The Alfred Hospital and Professor of Haematology at Monash University, Melbourne, providing PVd to patients with relapsed myeloma represents one of the most significant advances for the Australian myeloma community over the past decade.
"The TGA approval enables our patients to gain earlier access to pomalidomide, an agent widely regarded as an effective and well-tolerated Immunomodulatory (IMiD) anti-myeloma agent.
"It's exciting that for the first time in Australia, the combination of an IMiD with a proteasome inhibitor, both globally recognised standards of care, will be potentially available for patients," said Prof Spencer.
Myeloma Australia CEO, Steve Roach, similarly welcomed the availability of new treatment options to help address the clinical unmet needs of Australian MM patients.
"Myeloma accounts for approximately 15 per cent of blood cancers and 1 per cent of cancers generally. Although multiple myeloma remains incurable, survival for patients with the disease has improved thanks to the availability and advancement of treatment options.
"The availability of PVd on the TGA represents a significant improvement for Australians living with MM. We hope that with increased accessibility to novel myeloma treatments, the disease will eventually be managed as a chronic condition rather than a fatal one," Mr Roach said.
Learn more about myeloma here: www.myeloma.org.au and access their support line on 1800 MYELOMA (693 566).