Nearly 1-in-10 Aussie adults hospitalised with flu end up in intensive care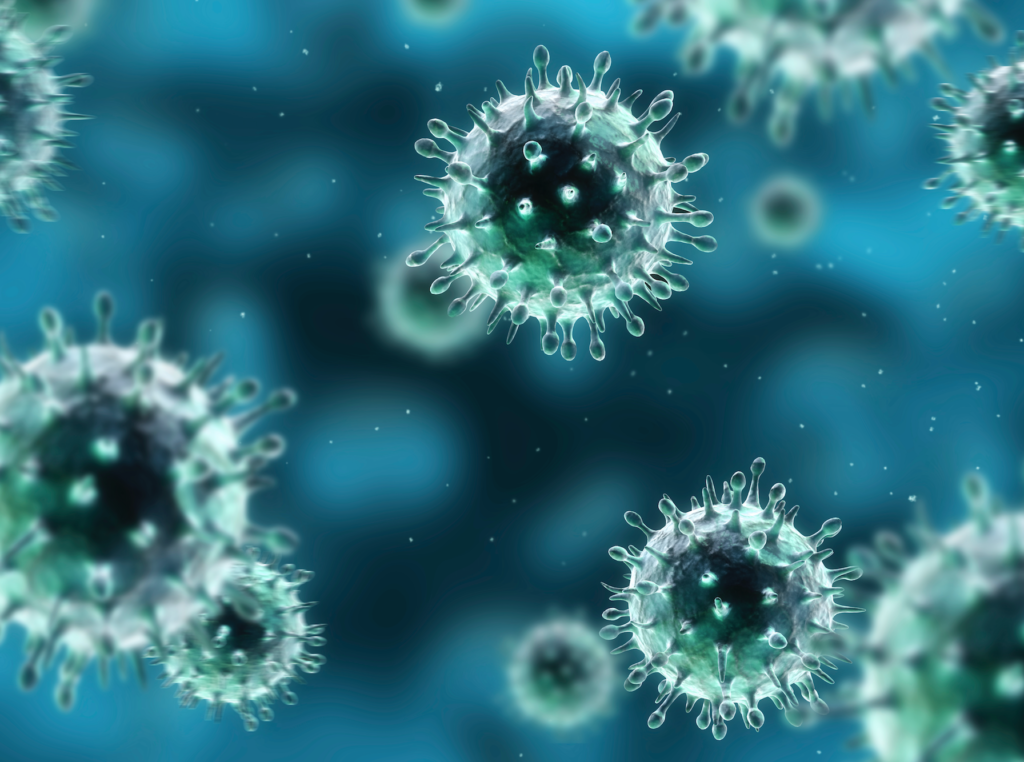 Pharmacists are urging community to protect against flu infection.
Nearly one-in-10 Australian adults who are hospitalised with the flu are admitted to intensive care (ICU).
This confronting statistic from last year's flu season, which saw an estimated 5,800 adults hospitalised with the flu (9.4 per cent of those aged under 65 years required ICU), is driving The Pharmacy Guild of Australia's public health plea to vaccinate now against the virus.
According to The Guild National President, George Tambassis, Canberra, given the 19,000 reported flu cases in Australia already this calendar year, we must build "community immunity" against flu through vaccination.
"While there are people at high risk of the flu, including those aged 65 and above, the flu can in fact strike anyone, even the young, fit and healthy. In fact, one-in-four people who are hospitalised with the flu have no underlying medical condition.
"The Australian Government recommends an annual flu shot for all Australians aged over six months, said Mr Tambassis."
Pharmacist and Vice-President of the NSW Branch of the Guild, Caroline Diamantis, Sydney, agrees vaccination is the best defence against contracting the flu virus.
"Having an annual flu shot affords protection against the most commonly circulating viral strains predicted for this year's flu season. Importantly, research has shown that among adults hospitalised with the flu, those vaccinated against the virus were 59 per cent less likely to be admitted to ICU than those who were not.
"Furthermore, among adults confined to ICU with the flu, those who were vaccinated were discharged from hospital an average of four days earlier than those who were not vaccinated", Ms Diamantis said.
"There still remains however, a level of complacency within the community with regard to annual flu vaccination, with one-in-four Australian adults mistakenly thinking they do not need a flu shot8 because they think the virus won't strike them."
Trained community pharmacists commenced administering flu vaccines in some Australian jurisdictions in 2014, and by 2017, trained community pharmacists in all States and Territories were permitted to administer flu shots in pharmacy. Growing numbers of Guild member pharmacies now have pharmacists trained to administer flu vaccines.
"Record numbers of Australians were vaccinated against the flu last year, with local pharmacies playing an important role in this public health achievement," said Ms Diamantis.
At the Australian Pharmacy Professional Conference (APP 2019) held on the Gold Coast earlier this month, the Federal Health Minister praised the invaluable role played by pharmacists in "saving lives and protecting lives" through expanded community pharmacy vaccination services, citing 2017 saw 1,150 Australians tragically lose their lives to the flu.10 In 2018 however, this number dropped by 90 per cent, to just over 100 people.
"Community pharmacists are among Australia's most accessible healthcare professionals. Importantly, 95 per cent of capital city-based residents, and 72 per cent of those based in regional areas live within 2.5 kilometres of a pharmacy," Mr Tambassis said.
"There are many benefits to having a flu shot in one of Australia's 5,700 community pharmacies, including convenience, cost and the minimal time required to schedule an appointment."
Health enthusiast, netball player and university student, Kristen, 26, Sydney, failed to protect against the flu for the first-time last year and bore the full brunt of the virus. It took six weeks for Kristen to mount a full recovery from the infection, including two weeks spent "masked in isolation" at home, away from her family and friends.
"I really under-estimated the severity of the infection. It was a very rude awakening to experience the flu," said Kristen.
She felt exhausted to the point at which she "fainted twice, slept for three weeks straight" and was eventually unable to breathe.
"It felt like my nose and throat were closing up. My temperature soared to 41 degrees. It was absolutely terrifying," Kristen said.
"I had always received my flu shot through work but missed it in 2018 because I was studying. Up until then, I'd never really understood the importance of having an annual flu shot."
The flu remains one of the world's greatest vaccine-preventable public health challenges. Each year an estimated 1 billion flu cases occur, three-to-five million of which are considered severe. The World Health Organization (WHO) recommends annual flu vaccination as the most effective way to prevent viral infection.
"Greater public awareness of the need to protect against the flu, and understanding of the risk posed to all Australians, including the young and old, healthy or otherwise, is crucial to building community immunity," said Mr Tambassis.
Your best shot at protecting yourself, your loved ones, and the community at large against flu, is a flu shot. Ask your community pharmacist about flu vaccination today.
About the flu
The flu is a highly contagious illness. The virus is transmitted easily from person-to-person via droplets and small particles produced when infected people cough or sneeze, and through hand contact with contaminated surfaces. The flu is characterised by a sudden high fever, cough (usually dry), headache, muscle and joint pain, feeling unwell, and a sore throat. Research shows healthy working adults vaccinated against the flu have nearly half the number of doctor's visits and sick days due to upper respiratory illness, compared to those unvaccinated.
About flu vaccination
Vaccination offers the best defence against flu infection, and can in fact, reduce a person's risk of flu-related illness between 40 and 60 per cent. Importantly, flu vaccination promotes 'community immunity', whereby if enough people are vaccinated against the infection, they can help protect those who cannot be vaccinated, including the sick, or very young infants. Pharmacists in all States and Territories can be trained to administer flu shots for adults.
About The Pharmacy Guild of Australia (The Guild)
The Pharmacy Guild of Australia is the nation's peak industry body representing more than 5,700 community pharmacies. The Guild supports community pharmacy in delivering quality health outcomes to all Australians. Pharmacists must complete specialist vaccination training to obtain accreditation to offer flu vaccination in-pharmacy.
The Guild believes all Australians should have equal access to an 'appropriate' flu vaccine. Some vaccines for at-risk groups, including those aged 65 or older, are distributed under the National Immunisation Program (NIP), however local pharmacies receive access to these NIP vaccines only in a limited number of jurisdictions (currently Victoria, Western Australia and the ACT). In order to best protect the community's immunity against infection, The Guild believes pharmacies in all jurisdictions should have access to NIP flu vaccines for the benefit of all of their patients.
To learn more, head to www.guild.org.au