Milton Catelin appointed as new Medicines Australia CEO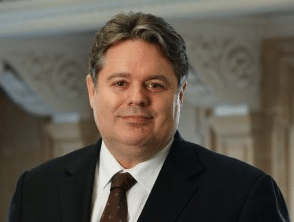 Medicines Australia has announced the appointment of Milton Catelin as its new Chief Executive Officer (CEO) (August 24, 2016). Mr Catelin will take over from interim CEO Lee Hill in early October, 2016.
Returning to Australia after a 13-year international career, including Chief Executive of the World Coal Association (WCA) and Chief of Partnerships & Public Affairs with the United Nations Enivronment Programme (UNEP) in Geneva, Mr Catelin will be heading the Innovative Medicines Industry's peak body from Canberra.
In an official statement released by Medicines Australia, Mr Catelin is described as having vast experience in policy development and leadership roles both locally and internationally. His two decades of experience in the Australian public service and international leadership roles within policy institutions and industry associations have lead to an expertise that is highly regarded and sought after around the world.
"I am honoured to be appointed as the CEO of Medicines Australia which represents such an important part of the Australian health sector," Mr Catelin said.
"Medicines Australia plays such a crucial role in advocacy and policy development to ensure that the Australian community has fast, affordable access to the latest innovative medicines and vaccines.
"It will be a privilege to lead this important work on behalf of the members who are at the forefront of medical science innovation both in Australia and around the world," said Mr Catelin.
"I am looking forward to engaging with policy makers and the community about the wonderful work our members do to not only improve health outcomes for patients but also build the Australian economy through significant investment and jobs creation, particularly within Australia's Universities, research centres and biotechnology businesses."
Aside from his extensive career in the Australian Public Service, Mr Catelin has also served on expert panels and advisory groups, including former UK Prime Minister Tony Blair's Breaking the Deadlock initiative on climate change and as a member of the World Economic Forum (WEF) Global Agenda Council on Decarbonising Energy.
Medicines Australia Chairman, Mr Wes Cook, congratulated Mr Catelin on his appointment as CEO, stating he is confident Mr Catelin's leadership of Medicines Australia will add further strength to the industry and benefit the patients the industry serves.
"Milton Catelin is a fantastic appointment for Medicines Australia and on behalf of the members I congratulate him for taking on this important role for the innovative medicines industry," said Mr Cook.