Lend your support to The World's Greatest Shave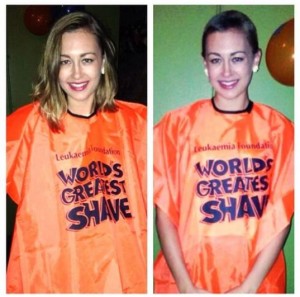 The World's Greatest Shave, supporting blood cancer, will be held next week between March 12-to-15, 2015.
It's not too late to participate and there are various ways you can support the initiative, whether by attending an event, donating to a host, or taking on the challenge by shaving your head!
According to the Leukaemia Foundation, 31 Australians are diagnosed with leukaemia, lymphoma or myeloma each day – diseases that collectively affect around 12,000 Australians.
The World's Greatest Shave gives you an opportunity to give back to those who are directly affected by blood cancer.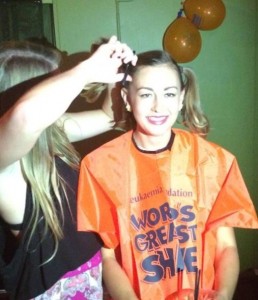 The World's Greatest Shave is a Leukaemia Foundation initiative, meaning all money donated will be channelled directly to funding research and patient support programs.
Sydney university student, Amy Roche, 21, participated in The World's Greatest Shave last year by hosting an event and shaving off her long golden locks.
Amy was inspired by a classmate from high school who had previously participated in the Shave. However her main motivation for shaving off her locks was the loss of her partner's close friend to Leukaemia at only 21 years of age.
Initially aiming to raise $1,000, Amy ended up more than tripling her goal, raising an impressive $3,500 for the worthy cause!
Show your support to the Leukaemia Foundation today. Head to The World's Greatest Shave website and sign up to shave or colour your hair, or sponsor a shaver or a team today.