It's not goodbye, it's see you later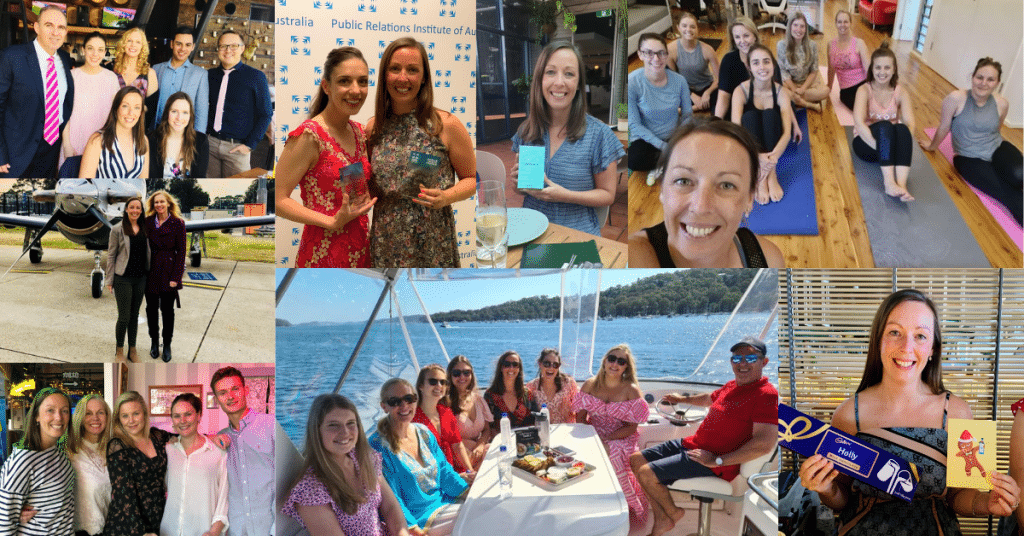 Regulatory codes, compliance teams, acronyms and writing gut-wrenching patient case studies were probably the first and hardest things to get my head around when I jumped headfirst into the healthcare industry and life at VIVA! Communications almost four years ago.
As a Brit coming Down Under from an in-house role in the sports industry, there was certainly a lot for me to learn, and quickly. Not least a whole new bunch of consumer and medical journalists, who are hard enough to sell a story into when you've known them for 20 years, let alone with a funny accent and an inability to pronounce product or place names correctly.
But by using everything I'd learned in my communications and marketing career to date, and applying it to the tasks at hand, I soon found myself running disease awareness campaigns, research study recruitment projects and PBS listing announcements for my diverse range of clients.
I had other people to lean on too. One of the things that VIVA! does best is to employ a fantastic team of consultants who all bring different skills, experience and outlooks to the table. So I was able to pick the brains of those around me from agency, clinical and science backgrounds (also read as asking every stupid question under the sun!).
Not least of all was the influence on me of VIVA!'s force of nature, founder and principal, Kirsten Bruce. Kirsten has a passion, energy and laser sharp brain like no other and has done an incredible job guiding VIVA! to almost 19 years in the industry.
When I look back at my time at here, my overarching sense of pride comes from the fact that nearly every project I worked on was doing some good in the world. For example, when we were getting crucial messages out to Australians about a new treatment option, or highlighting the importance of seeking medical advice early on if you found a suspicious mark on your skin, before it was too late.
The bravery of those case studies who came forward to tell their story, often not even known by those closest to them (particularly when we were working on mental health campaigns like those for eating disorders or bipolar), will always stay with me. There were certainly more than a few times when I put the phone down after a case study interview with a tear in my eye and some serious perspective about how lucky I was in my own life.
I also won't forget the thrill of seeing a story I'd worked months on finally getting its run to millions on the evening news. On the other side of that coin there was the feeling of getting up at the crack of dawn for launch day only to hear on your way in that there's been a terrorist attack in your home country and everything you've planned for goes out the window.
I can honestly say not two days were ever the same at VIVA!. From spending one morning in a workshop trying to explain to a client that you need an actual news angle to stand a chance of attracting any editorial media coverage, to flying out to the olive groves in rural New South Wales to learn first-hand about all the benefits of extra virgin olive oil.
While that diversity of daily tasks can be a positive thing, as most people who work in the PR industry will know, it's a hard balance to hit KPIs and keep clients and line managers satisfied, while not neglecting your own mental and physical health. That's why it's been a pleasure the past year running yoga classes for the team so we can take a moment to relax, re-energise and be even more productive in our roles. Although, I never expected my first session would be via something called Zoom in our first week of lockdown at the hands of a global pandemic!
If 2020 proved anything, it's how resilience, work life balance and healthcare communications are more important than ever before.
So, although I leave VIVA! and Australia with a full but somewhat heavy heart, I am excited by the new opportunities that lie ahead of me in Canada and will be forever indebted to Kirsten and our MD, Paul Jans for taking a chance on me and teaching me so much. Finally, I will be eternally grateful for all the amazing colleagues I've learnt from during my time at VIVA! and for all the laughs we've shared.