Infectious diseases expert issues public health warning to avoid secondary surge in COVID-19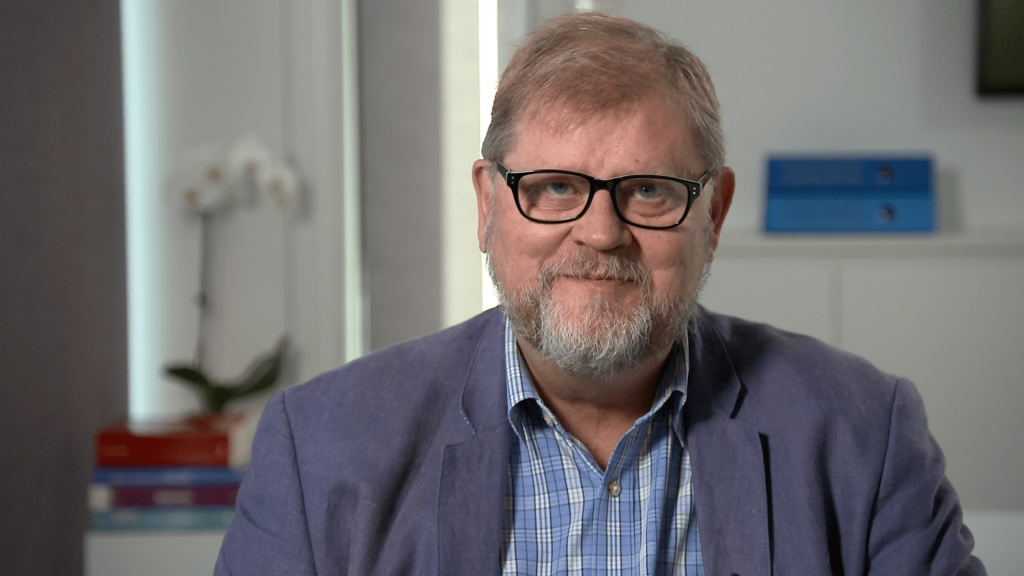 This week, VIVA! Communications' Principal and owner, Kirsten Bruce, Sydney spoke with internationally renowned Infectious Diseases Paediatrician and Immunisation expert, Professor Robert Booy, Sydney. They discussed the impact of COVID-19 on Australians to date, its potential implications moving forward, and the barriers facing scientists in their race to develop a vaccine.
The rapid and effective human transmission rate of COVID-19 has propelled the implementation of social distancing regulations by many countries worldwide to date.
According to Prof Booy, "Social distancing has proven extremely important in the last two months in shutting down the coronavirus, and Australia has been particularly successful. As an additional benefit, social distancing has dramatically decreased the incidence of flu and other viruses in Australia during the past two months that ordinarily transmit through human-to-human contact.
"However, as Australia moves toward relaxing social distancing measures, and people may no longer be as vigilant as before, we are facing real danger. Australians are forgetting the horrors that unfolded in Italy, the UK and the USA and, if we're not careful with our social distancing over the next few months, we could be facing a secondary surge worse than the first," said Prof Booy.
COVID-19 reached pandemic levels rapidly, particularly in comparison to the flu virus, despite it also sharing the trait of being an RNA (ribonucleic acid) virus. Both viruses are very small and mutate easily, due to their inaccuracy when replicating themselves. However, COVID-19 has proven more successful in spreading throughout the world's human population.
"COVID-19 has jumped from an animal, probably a bat, into humans, and has adapted for transmission between humans both easily and effectively. It has a transmission coefficient of two-and-a-half, which means one human will infect two-and-a-half other humans on average, as a result of their own infection," Prof Booy said.
Although many Australians have fortunately, dodged exposure to the first wave of coronavirus, Prof Booy warns COVID-19 could still prove deadly, if contracted at a later date.
"Most likely, if you're an older person who is infected with the COVID-19 virus within the next few months, or next year, it will still be really nasty, and potentially deadly.
"There is a chance, however, that the coronavirus will mutate to a slightly less severe form, which will become the dominant variant of the virus. Should this occur, an infection from the COVID-19 virus in the ensuing years will likely just be the cause of a cold, rather than a severe pneumonia," said Prof Booy.
While the development of a vaccine to protect the global community against COVID-19 has recently been dominating scientific research, a long road lies ahead. Prof Booy maintains there are several reasons why scientists are yet to develop a coronavirus vaccine.
"These relate to the nature of the virus itself, the human immune response not being completely understood, and concerns about the safety of the vaccine. Of particular concern, is that the vaccine must be really effective in protecting the elderly, whose immune systems are poor and don't respond as well to vaccines," Prof Booy said.
The possible upside however, is that once a coronavirus vaccine is developed, we may not need to receive the jab each year, as per the annual flu vaccine.
"With coronavirus, the polymerase enzyme that helps the virus create it's progeny is more accurate than that of the flu virus. So, if a vaccine is developed for coronavirus in the next few months, it's likely to be more steady, reliable, and able to be used for a couple of years.
"If a coronavirus vaccine is developed this year or next, and it is made and distributed in vast quantities, and is safely administered, then we can protect the population," said Prof Booy.
Australia's response to coronavirus to date, has brought with it many learnings that must be considered, should another pandemic occur.
"One of the simple learnings is the importance of good-old infection control, such as hand washing and respiratory etiquette, and we've done these things quite well. A further learning is that live markets, such as those in China, are a cause for real concern, prompting the need for an international enquiry to understand the origin of the complex virus.
"Moving forward, Australia must not lose sight of the things that have worked so well, and must continue to apply them for a chance to keep this virus under control," Prof Booy said.
On a personal front, Prof Booy is working on a new high school educational project – Omega Infectious Science – a free, digital learning resource aiming to spark the interest of the next generation of scientists in infectious diseases. The 10-lesson plan looks at using the science of infection, epidemics and vaccination to arm students with practical examples of why science is important.
"We want to inspire students to consider a career in science, or at least gain a background knowledge of science, to help them better understand the world. If we can do this, we can motivate a whole new generation of scientists, to advance research and develop a vaccine for the next pandemic," said Prof Booy.
On the Omega Infectious Science platform, students can learn from some of Australia's Nobel Prize winning scientists, and leading experts, including Prof Booy himself, to further their interest in, and knowledge of, infectious diseases, to help mould them into Australia's future viral pandemic experts.
Prof Robert Booy is a Professor in Paediatrics, Vaccinology, Epidemiology and Infectious Diseases, University of Sydney, Chair of the Immunisation Coalition and a Founder of Meningococcal Australia. He is also a Senior Professorial Fellow at the National Centre for Immunisation Research and Surveillance (NCIRS), Australia.