How to make and stick to your New Year's resolutions!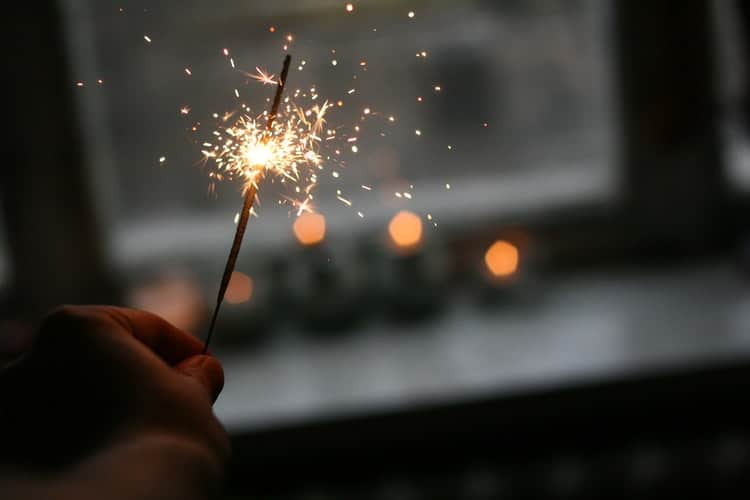 As we approach the end of this watershed year, the setting of our 2020 New Year's resolutions may seem like a lifetime ago.
More than 80% of Australians make New Year's resolutions each year, including learning a new skill, improving one's health and exercising more and getting a new job. However, with only one in five reportedly sticking to their resolutions, here are our top five tips to help you make and keep your 2021 New Year's resolutions.
1. Find your purpose
Asking yourself 'why am I setting myself this goal?' will help you find your purpose, which in turn will help cement your motivation. Between managing work, family, and everything thing in-between, we're more likely to allocate time towards things that we consider important and/or interesting.
2. New Year's Resolutions should be simple and tangible
The key to making your New Year's resolution tangible is to make it quantitative and specific. For example, instead of just saying 'I want to exercise more', specify exactly how often you will go the gym or to a certain exercise class each week. This way, you can measure your progress and accurately reflect on the year passed.
3. Plan and prepare
The how can be just as important at the what and why of New Year's resolutions. Setting a realistic start date can ensure you have enough time to plan and prepare to implement your resolution. Whether that means you wait a few days or you put off launching your goal for a few months, delaying your goal is better than abandoning it altogether. For example, setting the goal of going to the gym near your workplace three times a week may be better suited to commencing when you return to work, instead of January 1. There's nothing to say you can't start with small before that, however having a robust plan of how you will achieve your goals will ultimately help in keeping them!
4. Share your resolutions with others and engage with likeminded people
Sharing your New Year's resolution with family and friends can help you hold yourself accountable, ultimately allowing you to follow through with your resolution.
Additionally, try to surround yourself with other likeminded people who will reinforce your positive habits and support you in achieving your goals.
5. Be kind to yourself
Encountering a setback is one of the most common reasons why people give up on their New Year's resolution, however it's important to remember that tomorrow is a new day! We are all human and things don't always go to plan. If you miss a gym session one day, that won't stop you getting up and continuing the next day. So be kind to yourself, do what you can and remind yourself why you set the goal in the first place!
While COVID-19 has brought much uncertainty and hardship this year, it has also been a year of learning and resilience that we can harness to face any challenges 2021 may bring.
From all of us here at VIVA! Communications, we would like to wish you are very Merry Christmas and a Happy New Year!