Highlights from day 2 – Digital Pharma Marketing Australia Conference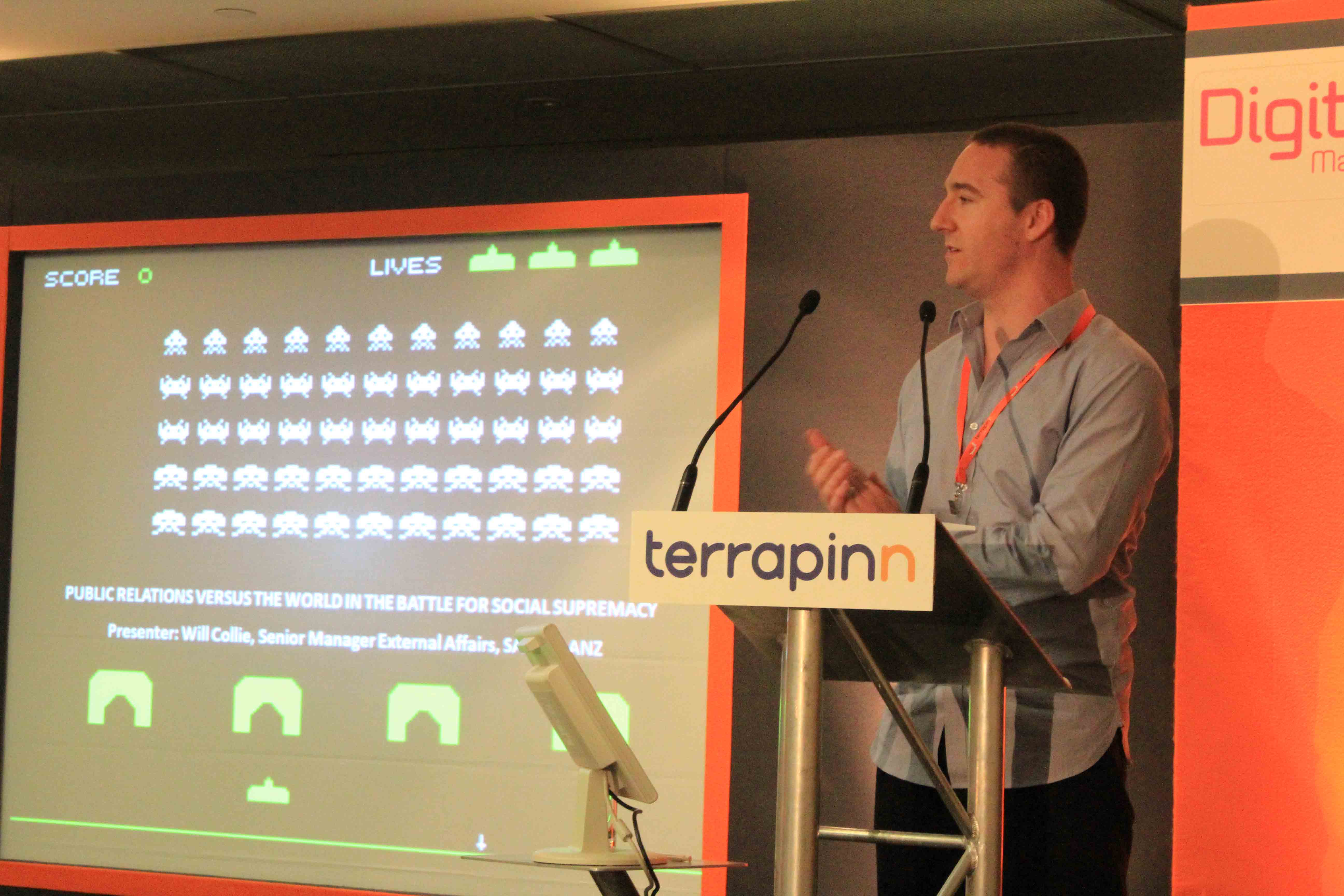 Sanofi's Will Collie says digital is not the strategy – strategy is to apply digital to your marketing mix
Sanofi product manager Andrew Moore opened day two of the Digital Pharma conference with a case study on how pharmaceutical marketers are looking towards social networks for insight.
Andrew rebuked popular myths and phobias surrounding social media, including "it can't help my business", "you can't measure ROI" and "it's safer not to get involved". Notably, he mentioned a 30 day study by Visible involving 224 brands and more than 257,000 posts of prescription and OTC medications that found just 0.3 per cent of brand mentions in social media talk about adverse events.
Senior Manager of External Affairs at Sanofi, Will Collie, supported this presentation by discussing the role of PR and professional communications in pharma marketing and brand strategy, both offline and online.

According to Mr Collie, digital programs should not be developed in silos, but rather, should form part of the overall marketing mix. Digital is not the strategy – strategy is to apply digital to your marketing mix. Digital programs are a collaboration between advertising, stakeholder engagement, patient / consumer, PR and professional communications and medical education.
"PR campaigns remain the same, it's just the vehicle that changes," says Will Collie, Sanofi.
General practitioner and e-healthspace founder, Dr Stephen Barnett provided insights on how to create innovative digital content to effectively engage with healthcare professionals (HCPs).
Although about 10,000 HCPs are using e-healthspace, Dr Barnett says Australia is behind in terms of online doctor interaction.
Dr Barnett's tips on how to interact with doctors via social networks include offering value, helping overcome isolation and ensuring social networks are private and reserved for doctors only.
St Jude Medical's Andrew Scott followed hot on the heels of Dr Barnett's presentation. He spoke about the strengths and weaknesses of tablet devices, such as iPads, in healthcare. According to Mr Scott, while tablet devices are still considered innovative, fun, fast, simple and relatively small, they are also criticised for being distracting to health industry professionals, subject to time management issues, and overly reliant on app technologies.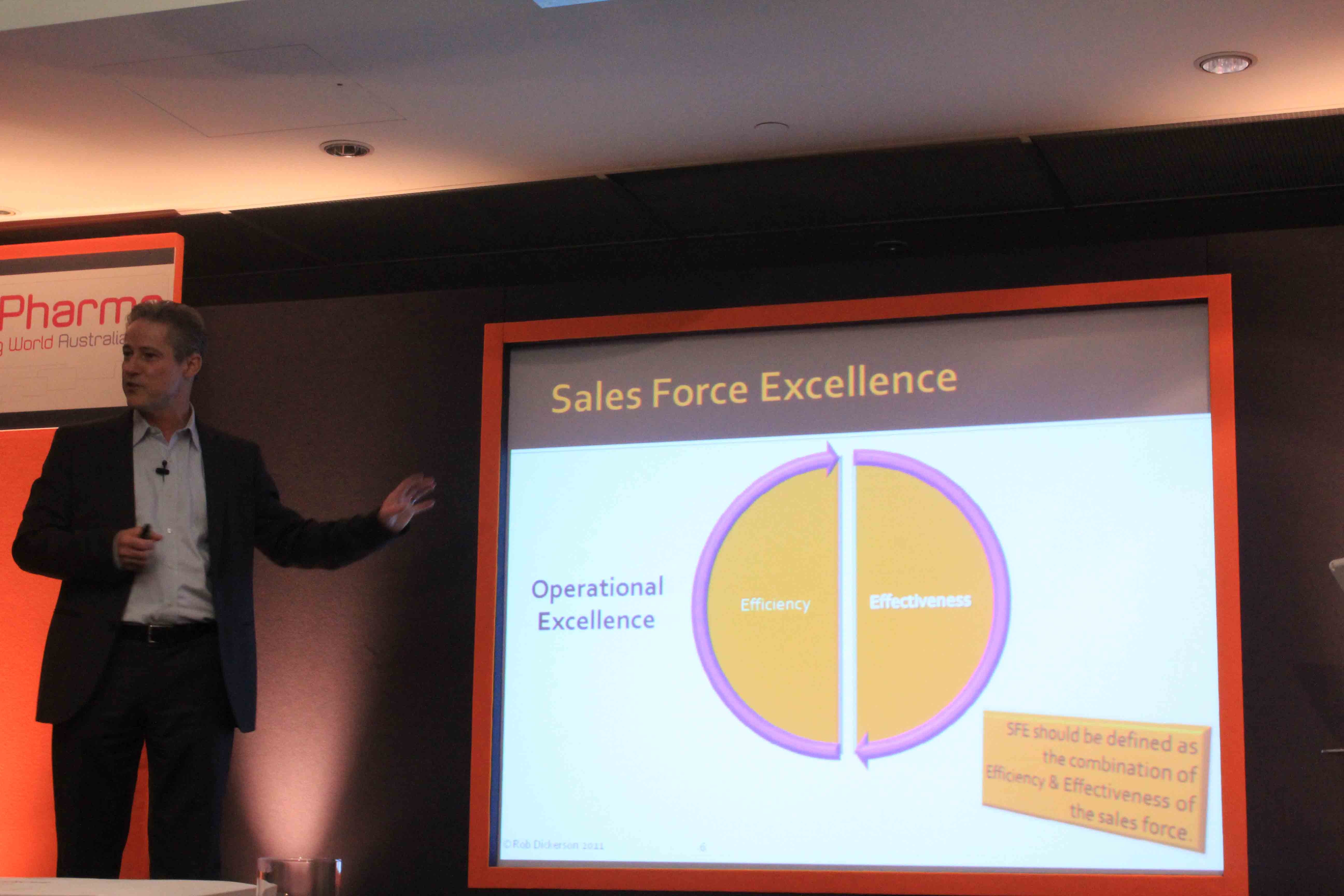 Warner Chilcott's Rob Dickerson cautions against the use of e-detailing during doctor sales calls
But let's not forget the fundamental principles of maintaining quality sales calls to GPs and health specialists. Award-winning Sales and Marketing Director at Warner Chilcott, Rob Dickerson, cautioned against losing sight of customer focus because of digital sales aids, such as iPads.
Mr Dickerson says in the Australian healthcare industry, access to doctors is declining because of insufficient time, lack of objectivity, lack of informational value and uncustomised communication. Unfortunately, pharmaceutical companies are hailing tablet computers, such as the iPad, as "the answer".
Cegedim data, collected between October 2010 and September 2011, has shown the majority of pharmaceutical companies use e-detailing and this has apparently led to longer calls, and improved effectiveness of the call and information/persuasion. However, e-detailing remains in its infancy in deployment and these results may be attributed to the "new and shiny" factor still attached to tablet computers in Australia.
Australia should utilise the US as a good case study of where we will be in a few years with regarding to the use of tablet computers and e-detailing. Alarmingly, US data reveals that sales reps are more engaged in the tablet presentation rather than the rep-to-doctor conversation, while 75 per cent of doctors claim they would not see a rep with a tablet if they were busy.
Mr Dickerson adds it's important to remember call quality will always be king, technology is subservient, sales-type apps are useful and specific training and coaching for reps and managers is beneficial.
Wrapping up the conference with regulatory requirements within the pharma digital space, were Medicines Australia's Deborah Monk and Therapeutic Goods Advertising Code Council's Judith Brimer. According to Ms Monk, under MA's Code of Conduct, rules for promotional materials to HCPs through electronic (digital) media and relationships with the general public are no different than hard-copy promotional materials.
Some regulatory guidelines to consider when developing digital campaigns include password-protecting online materials, adding the product information (PIs) and clearly specifying when online users are being navigated away from a website. When creating the Medicines Australia website, Ms Monk says: "It took a lot it effort to make sure we complied with our own Code."
For more info on DigiPharma and digital health PR & communications programs, contact Kirsten Bruce at VIVA! on 02 9884 9011 or 0401 717 566.
Follow VIVA! on twitter