Health experts issue new public health warning on dangers of e-cigarettes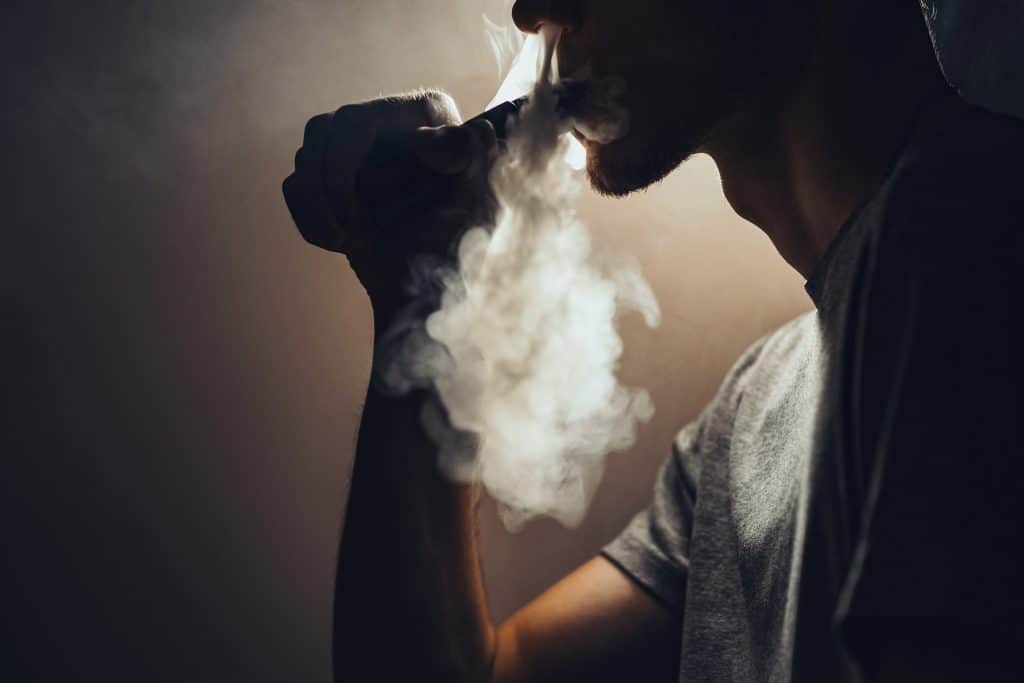 Health experts have this week issued a new public health warning on the dangers of e-cigarettes, or "vaping" after a Queensland man's autopsy revealed he 'most likely' died from vaping-related lung damage.
Peter Hansen, 71, switched from smoking to vaping more than a decade ago, believing it would be better for his health.
Mr Hansen developed shortness of breath while holidaying in the Whitsundays in October last year. After calling an ambulance, he arrived at hospital displaying signs of acute cardiac distress. He was subsequently transported to Mackay Base Hospital, where he was placed in a medically-induced coma, and put on a ventilator as he was no longer able to breathe on his own.
Three days later, his family made the heartbreaking decision to turn off hislife support.
The findings from Mr Hansen's autopsy released last week revealed no other clear cause of death, and surmised Mr Hansen most likely died from EVALI – 'e-cigarette or vaping use-associate lung injury'.
According to health officials,vitamin E acetate found in e-cigarettes is the primary, but not the only cause, of EVALI.
However, given EVALI was only recently identified in 2019, there is still much to learn about the disease, including its causes, symptoms and optimal treatment options.
Respiratory scientist and senior lecturer in Histopathology Health Science at the University of Tasmania, Dr Sukhwinder Sohal, Hobart, is currently researching the impact of vaping on lung health.
After reviewing Mr Hansen's autopsy report, Dr Sohal told the 7.30 program on the ABC, "they found significantly increased numbers of foamy macrophages or inflammatory cells, and there was a lot of fluid build-up in the lungs, which again indicates a strong, strong EVALI case."
Unfortunately, this is not the first EVALI case in Australia. In September 2020,Dekota Stephenson, 15, City was admitted to hospital ICU.
Doctors surmised Dekota had the first known case of EVALI in Australia after presenting to the Children's Hospital in Randwick with back pain, trouble urinating, vomiting, rapid heartbeat, and a 39 degree temperature. Dekota was hospitalised for a week during which she spentthree days partially ventilated on full-face oxygen after becoming hypoxic, when fluid was identified in her lungs.
She had only been vaping for seven months when diagnosed with EVALI, and simple cardiovascular exercises left her breathless for months after her release from hospital.
Between 2015 to 2019, the use of e-cigarettes increased in Australia by a staggering 96 per cent. Concerningly, Tabacco in Australia research found the largest age group using e-cigarettes where those aged between 18 – 24 years, closely followed by those aged 14 – 17 years.
In a bid to curb the dramatic increase in young person's uptake of vaping, the Therapeutics Goods Administration (TGA) announced on October 1 last year, that e-cigarettes and e-liquids containing nicotine are considered prescription only medicines.
A 2021 Medical Journal of Australia study into the chemical analysis of fresh and aged Australian e-cigarette liquids found:
100 per cent contained chemicals with unknown effects on respiratory health;
62 per cent contained chemicals likely to be toxic if vaped repeatedly;
21 per cent contained nicotine – despite in the illegality of this substance in Australia; and
100 per cent of the e-liquids examined were inaccurately labelled.
"It [vapes] looks so innocent, but it could kill you. It's so scary," Dekota told the ABC last year.
With little evidence pertaing to the long-term health implications of vaping, health experts are urging members of the community to consider the dangerous consequences of vaping before picking up their next e-cigarette.
In the interim, Mr Hansen's wife told the ABC that she does not want her husband's death to be in vain.
She is urging those who have lost a loved one who was vaping, to determine the cause of their death, to potentially further research into EVALI and the dangers of vaping.