Former NRL Player, Dan Hunt reinforces the importance of living a purposeful life to Team VIVA!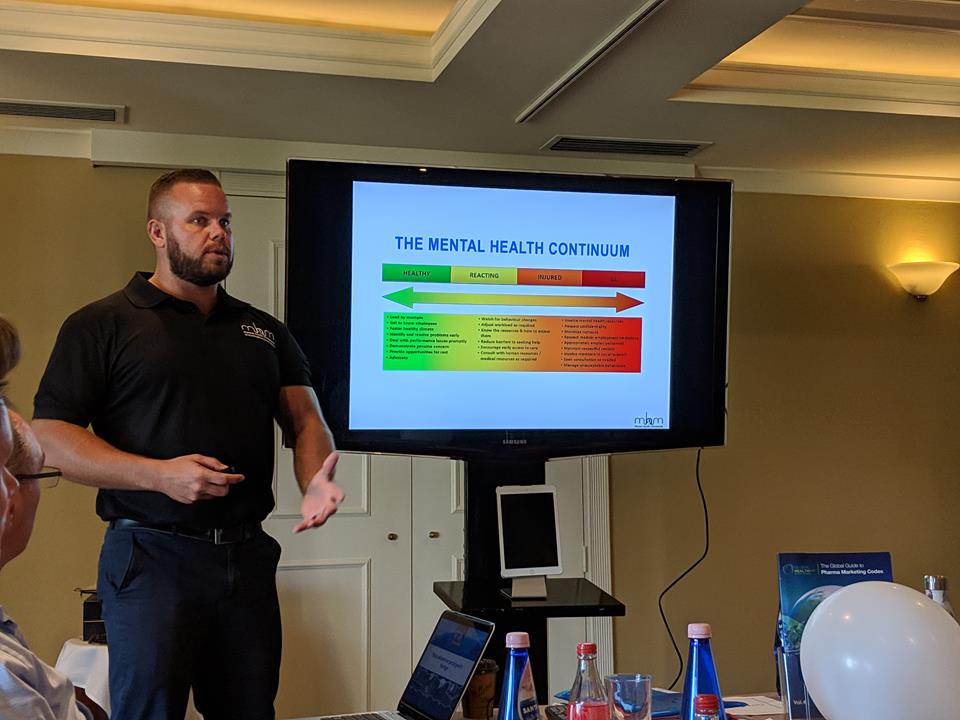 At our recent annual workshop staged at Lilianfels Resort & Spa, Blue Mountains, NSW between 17-18 January, 2019, we reflected on our PR agency's achievements over the past year and discussed strategies to enable us to move forward in 2019.
During our workshop, former NRL star and guest speaker, Dan Hunt, 32, took us on an emotional journey by sharing the plethora of challenges that peppered his youth and professional sporting career that ultimately led to his founding of the 'Mental Health Movement', and inspiring "people to take the first step in being the change this world needs."
Dan spoke honestly about his difficult childhood of domestic violence which triggered his battle with Type II Bipolar Disorder when diagnosed in 2010. His triumphant battle against this insidious mental health illness resonated with all members of Team VIVA!, fostering a sense of healing and connectedness through shared experience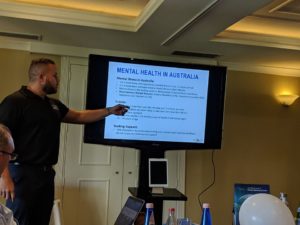 Dan was granted the opportunity to realise his childhood dream of becoming an NRL player in 2007, and spent the ensuing nine years playing for the St George Illawarra Dragons. However, a devastating injury (a ruptured Achilles tendon) that he sustained on field in year brought his outstanding professional rugby league career to a grinding halt.
Rugby was Dan's escape from the past. So when he was left injured and unable to play, he was forced to face his past. Dan spoke of his subsequent loss of purpose and drive, which drove him to abuse strong pain relief medication to conceal his emotional and physical pain. His coach at the time, Wayne Bennett, who could sense something was wrong, asked Dan a simple question: "Are you OK?"
This confronting question which he had failed to ask himself before led Dan, through a mixture of introspection and external support, to realise he was not OK, and to seek subsequent help.
Harnessing the power of story, Dan delivered a highly engaging, poignant and empowering presentation to Team VIVA!, which saw him reflect on his personal journey and growth, which led to his current role as a mental health advocate. Acknowledging he had a problem and seeking professional help enabled Dan to heal and set him on the path of helping others to similarly improve their mental health and wellbeing.
One great example Dan used (that Team VIVA! commandeered) was to visualise a cup filling up with daily stresses and problems, and always ensuring that the cup would not overflow by attempting to identify and solve the problems inside. According to Dan, this can be done by simply setting three goals you wish to achieve each day, thereby establishing a purpose for your day ahead. In conjunction, taking a shower at the end of the day and envisaging your problems and stresses being washed away was another strategy that can have a positive influence on your overall health and wellbeing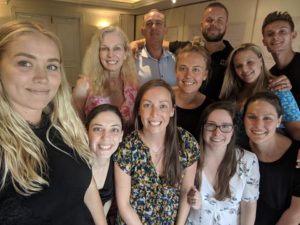 Dan's experiences and life lessons were delivered through powerful metaphors, encouraging us to question our own strategies for maintaining positive mental health. Our entire team was captivated by Dan's passion for maintaining both his own mental health, and the mental health of those whom he encounters.
"It's not about finding one purpose, it's about living a purposeful life" and, "no one is perfect, but try to be the best version of yourself," advised Dan.
Dan concluded with the wise-old mantra: "A problem shared is a problem halved," highlighting the critical importance of honest and open communication for both personal and communal well-being.
Dan's work can be followed through his Mental Health Movement social channels including Facebook and Instagram.