Expert insights with Dr Greg Lyubomirsky – Managing osteoporosis & bone health during COVID-19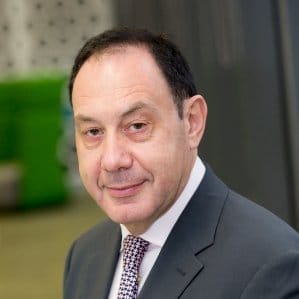 COVID-19 has put the lives of the global community at risk, particularly older individuals and those living with chronic diseases. People with osteoporosis largely fall within both of these categories, and concerningly, current lockdown regulations may be influencing their willingness to access regular medical care.
To learn how COVID-19 is affecting the lives of those living with osteoporosis, VIVA!'s COVID Comms Cast asked Osteoporosis Australia (OA) CEO, Dr Greg Lyubomirsky, Sydney for his perspective on the topic.
"The main message Osteoporosis Australia wishes to impart to Australians living with osteoporosis is that it's critical they continue to remain fully compliant with their medication and treatment, to optimally manage their osteoporosis and bone health during the COVID-19 pandemic."
While many Australians living with osteoporosis may be reluctant to visit their GP in person right now, for fear of potential exposure to COVID-19, Dr Lyubomirsky insists it is vital that patients continue to get their prescriptions filled on time, and to adhere to their health care management plans.
"Any relaxation in medication compliance will increase patients' risk of osteoporotic fracture, and further heighten the burden on their carers' and, potentially, the hospital system, which is already under intense pressure dealing with the current pandemic," said Dr Lyubomirsky.
Fracture Liaison Services (FLS) in hospitals may be scaled back, and change the way they operate. Therefore, further emphasis is required for patients to diligently adhere to their existing treatment regimen prescribed by their GP or healthcare professional (HCP).
The increased burden on the hospital system and subsequent redistribution of HCPs to manage the pandemic is disrupting the usual care of patients living with non-COVID conditions, including those at risk of sustaining fragility fractures.
Dr Lyubomirsky is urging patients to contact their doctor, potentially utilising telehealth services when, and where possible, should they be unable to physically visit a GP or HCP, to minimise their risk of further fracture.
"It is essential that patients strictly follow their doctor's advice and adhere to their care plan. Conversely, patients always have the option of contacting their clinician by phone or video platforms, to ensure they obtain a comprehensive understanding of their bone health and medication requirements.
"Mid- and long-term prevention of secondary fractures is essential to minimise this preventable, future burden on the health care system," Dr Lyubomirsky said.
Hip fractures are a serious health event. They carry a one-year mortality of 20 per cent,1 and represent a leading cause of morbidity and loss of functional independence in the older population.1
"Although the risk of serious infection from COVID-19 is not shown to be greater in those living with osteoporosis, the event of a fracture comes with its own complications, and any additional risk of contracting COVID-19 may severely impact patient outcomes," said
Dr Lyubomirsky.
During Australia's initial wave of panic-buying sparked by COVID-19, concerns were raised about the possibility of prescription medication shortages and patients' reduced access to essential treatment supplies.
According to Dr Lyubomirsky however, given the sufficient stock of anti-osteoporotic medication in pharmacies, "it's important that patients contact their GP or HCP to ensure they can obtain their prescriptions on time, in order to continue their regular treatment.
"Maintaining a healthy intake of dietary calcium and vitamin D supplementation is important for all osteoporosis patients in addition to medication" Dr Lyubomirsky said.
"With government-imposed social distancing measures, patients should consider home-based exercise programs to maintain a sufficient level of weight-bearing activity, to reduce their risk of a fall."
Dr Lyubomirsky is also prompting GPs and HCPs to keep their patients living with chronic conditions, including those with osteoporosis, front of mind during the pandemic.
"It's critical HCPs Australia-wide do not underestimate the importance of maintaining their bone health during COVID-19."
As Australia advances towards the 2020 winter/flu season, vulnerable populations, including people aged 65 years and above, and those living with osteoporosis, should have an annual flu shot without delay, and continue to take other preventative action to minimise their risk of contracting COVID-19.
"Osteoporosis patients will require ongoing support from their GP specifically with medication adherence and with daily lifestyle-related modifications they have made due to the lockdown regulations," said Dr Lyubomirsky.
Dr Lyubomirsky is an Executive Committee member of the Asia Pacific Consortium on Osteoporosis, comprising 39 osteoporosis experts from 19 countries and regions in Asia Pacific, charged with developing tangible solutions to the substantive challenges involving osteoporosis management and fracture prevention in the world's most populated and fastest growing region. Follow APCO on LinkedIn.
Reference
1. C.M. Girgis & R.J. Clinton-Bligh, Osteoporosis in the age of COVID-19. Osteoporosis International: Viewpoints, 2020. Available at: https://www.ncbi.nlm.nih.gov/pmc/articles/PMC7187664/pdf/198_2020_Article_5413.pdf