Dermatologists issuing urgent community plea to safeguard young Aussie lives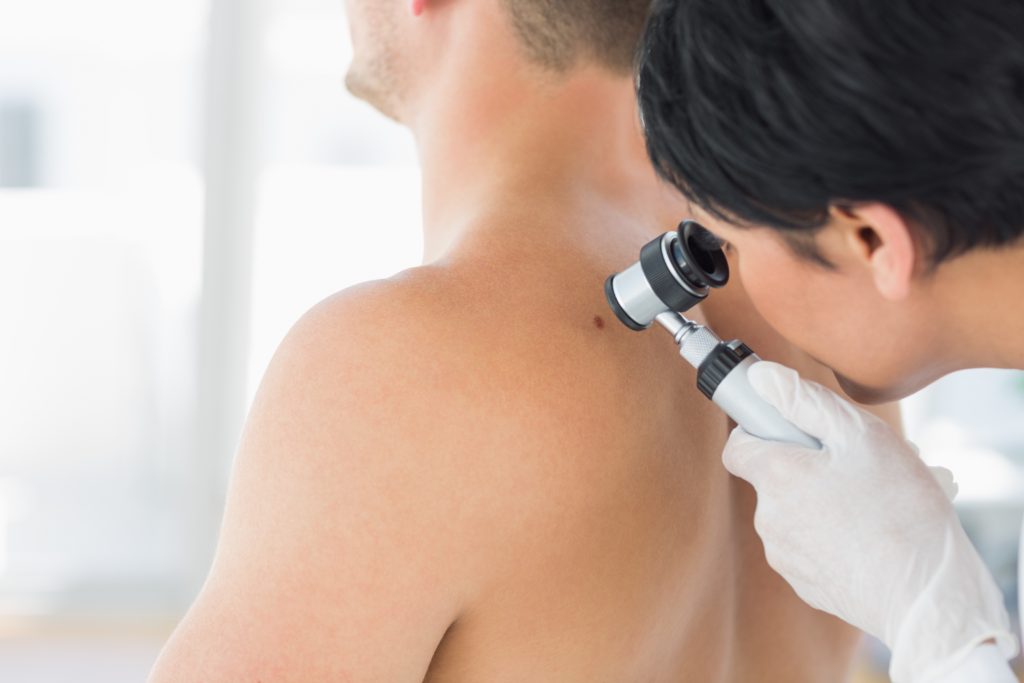 Given melanoma is our nation's leading cancer affecting women (aged 20-to-24) and men (aged 35-to-50),1 the Australasian College of Dermatologists is today calling for early detection of skin cancer to save young Australian lives.
The College's plea is coinciding with an article just published in MJA Insight, in which the two co-authors, leading Queensland-based skin cancer specialist dermatologists, Dr David Francis and Professor H. Peter Soyer, are appealing to the community for early detection and surveillance of those at high risk of melanoma.2
According to newly appointed College President, Dr David Francis, Brisbane, early detection of skin cancer is key to saving young Australian lives. If caught early (stage I), a person's five-year survival rate for melanoma is 99 per cent.1,2 However, this rate significantly declines to 26 per cent among those diagnosed with stage IV melanoma.1,2
"Over the past five decades we have witnessed a 90 per cent increase in the incidence of this deadly disease,1 which is expected to claim the lives of 1,725 Australians this year.1
"We have 12-times the global incidence of melanoma3, with more than 15,200 new diagnoses anticipated for 2019.1 The disease is also extremely costly, with melanoma incurring an estimated $272 million annual cost burden on the public purse,"4 said Dr Francis.
"New data from The University of Queensland Dermatology Research Centre reveals those with a mole count of 20 or more, who also possess the 'red hair' gene, have a 25-fold increased risk of developing a melanoma in their lifetime.5 Encouragingly, these findings are paving the way for focused surveillance of those at high risk."
Although more than 4.5 per cent of our population is living with a long-term skin condition,6 Australia is in the grip of a dermatology workforce shortage, with an estimated 14 per cent deficiency in the projected demand for dermatology services.7
According to Dr Francis, even proactive Australians who choose to seek specialist dermatologist advice, may face prolonged waiting periods, and subsequent, delayed access to life-saving (including skin cancer) treatments.
"To meet the growing skin health needs of our country – the infamous 'melanoma capital of the world' – we must rapidly expand our dermatology training programs to increase the number of practising specialist dermatologists. This will require more government funding for dermatology departments in public teaching hospitals Australia-wide,"2 Dr Francis said.
Fortunately, Australia is making significant progress in the area of teledermatology. The Australian Cancer Research Foundation Australian Centre of Excellence in Melanoma Imaging and Diagnosis (ACRF ACEMID), led by Prof H. Peter Soyer, Director, Dermatology Research Centre, The University of Queensland, Diamantina Institute, Brisbane, is pioneering 3D, whole body imaging machines linked with a telemedicine network. This will enable dermatologists to assess high risk populations, review skin lesion images, and detect more skin cancers earlier on, independent of time, access and location.2
"The 3D body imaging machines will produce an unprecedented, world-wide data set of skin images. They will bolster our capacity to establish artificial intelligence (AI) rules to support clinical decision making, and further aid in the training and education of specialist dermatologists," said Prof Soyer.2
"This program will significantly enhance our capacity to both improve the early detection of melanoma, and ultimately, save lives."
Beach-loving hospitality worker, Nathan, 34, Central Coast, ignored an unusual mole on his shoulder for many months, despite his GP's referral to a specialist dermatologist.
It was only when an acquaintance spotted the mole weeping through his shirt, that Nathan really began to understand the potential gravity of the situation.
"My GP referred me to a dermatologist and told me to get my mole checked out. But I chose to put it on the backburner for a while.
"It did however, briefly cross my mind at the time that it could be a melanoma, due to my family history of the disease," Nathan said.
Nathan eventually chose to take the plunge and visit a specialist dermatologist, who "biopsied the mole and gave me the shocking news that I had stage 2 melanoma which required immediate removal.
"I didn't know much about dermatologists at the time, but I felt very well supported throughout the entire melanoma treatment process, and that I was in safe hands.
"I would urge anyone with a suspicious mark to get their skin checked straight away. I dread to think what may have happened to me, had I left it any longer," said Nathan.
About skin cancer
Melanoma is a type of skin cancer. Skin cancer is the abnormal growth of skin cells caused by cell damage, mostly resulting from exposure to UV radiation from the sun.8 Although largely preventable, skin cancer is one of the most prevalent cancers in Australia.9 The disease accounts for around 80 per cent of new cancer diagnoses, with two-in-three Australians diagnosed with a skin cancer by 70 years of age.8 Our skin cancer diagnosis rates are higher than those in the UK, Canada and the US,8 mainly due to our much higher levels of UV radiation – a major cause of sunburn and skin cell damage.9
About the Australasian College of Dermatologists
The Australasian College of Dermatologists (ACD) is the peak medical college accredited by the Australian Medical Council for the training and professional development of medical practitioners in the specialty of dermatology. The College is a leading provider of resources for the communication of dermatological topics to the community, media, industry and government. The ACD's mission is to lead the achievement of first-class dermatology care and skin health for all Australian communities. The College also aims to raise awareness of the early detection of skin cancer.
To learn more about skin cancer, the role played by a dermatologist in the diagnosis, treatment and prevention of skin cancer, visit www.dermcoll.edu.au.