Cracking the genetic code of bipolar disorder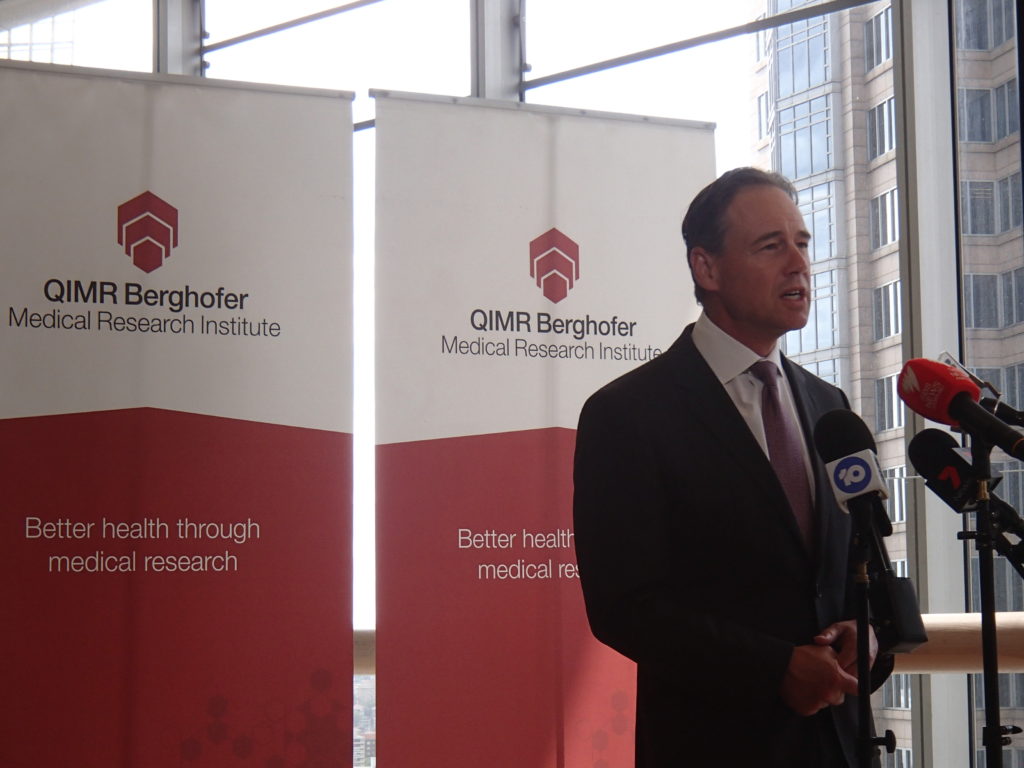 Today, November 20, 2018, VIVA! had the pleasure of partnering with QIMR Berghofer Medical Research Institute to launch the Australian Genetics of Bipolar Disorder Study. The study comprises the Australian arm of the world's largest of its kind to date.
The ground-breaking study hopes to identify the genes that predispose people to bipolar disorder, a chronic mental health illness which results in strong changes in mood and energy levels.
Federal Health Minister, the Hon. Greg Hunt MP, this morning joined study co-investigators, study ambassadors and Australians living with bipolar disorder at the Parliamentary Office, Sydney to officially launch the study.
"Bipolar is deeply personal for me and my family. My mother managed bipolar, and in many ways suffered with bipolar for a long period of time.
"We know that up to 1 in 50 Australians will have to manage bipolar at some stage in their lives, and the highs are high, but the lows are deeply low," said Minister Hunt.
"The Australian Genetics of Bipolar Disorder Study gives us a sense of genuine hope for patients with bipolar, their families, and their treating doctors and nurses. It's about helping to diagnose, and find the right, personalised treatment and cure, for each person with bipolar."
Wife and fitness enthusiast, Bek, who attended the launch and shared her personal story of living with the illness, is also participating in the study.
Describing living with bipolar disorder as "tiresome, scarring and ugly", Bek believes more open, positive discussion around bipolar disorder is required.
"Many people mistakenly believe the illness only afflicts those whose lives are a train wreck.
"To the contrary, my life is good. I have a happy marriage, a solid career and no debt. My life is not a disaster. I live successfully with bipolar disorder," Bek said.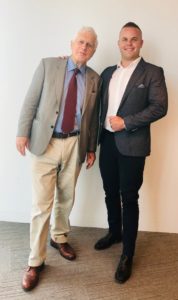 "However, it would be wonderful to learn more about the causes of bipolar disorder and how to prevent, and better treat the illness."
Dan Hunt, former NRL player and founder of the Mental Health Movement, also shared his experience of living with bipolar disorder, as an ambassador for the study.
"Knowing what I know now, I suspect I lived with bipolar disorder II for as long as I can remember. Years before I was diagnosed in 2010, I was very volatile. I have a family history of mental illness. Close members of my family have lived with clinical depression, bipolar disorder and other mental illnesses.
"Having come through it, I am now working to be the best version of myself.
"The Australian Genetics of Bipolar Disorder Study is really important because it will help to provide a scientif
ic base and credibility to the illness. The research will also work to determine the genetic causes of bipolar disor
der, in order to improve our understanding of the illness, and treatment, which is excellent."
Australian adults who have been treated for bipolar can volunteer for the Australian Genetics of Bipolar Disorder Study by heading to www.geneticsofbipolar.org.au, emailing gbp@qimrberghofer.edu.au or calling 1800 257 179.