Channel 10's The Bachelor championing Australia's mental health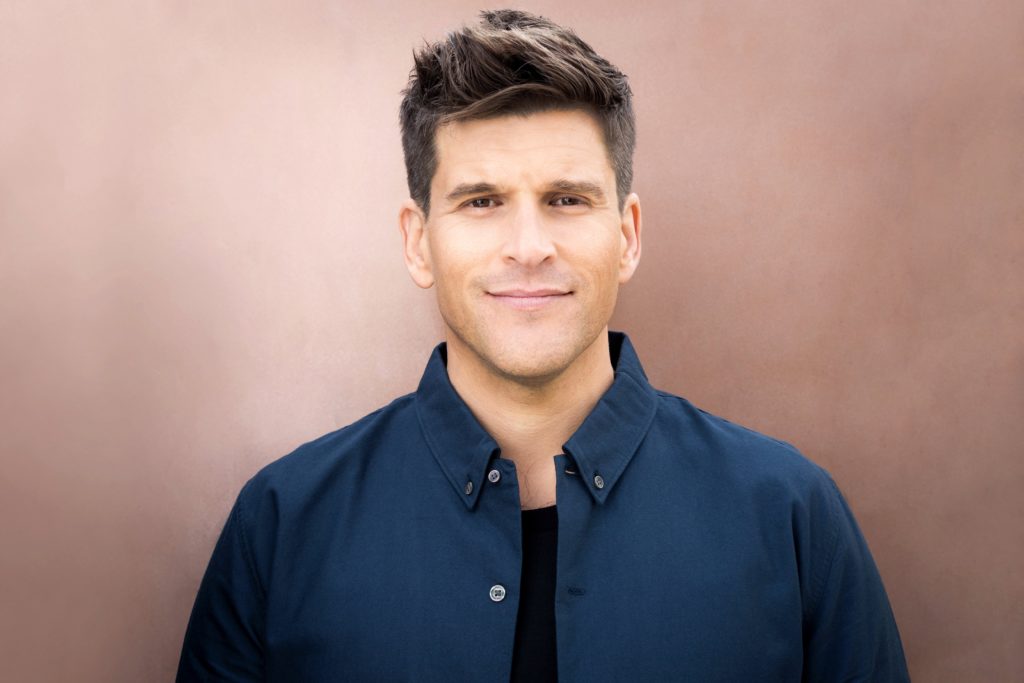 Life's not all a bed of roses for the host of Channel 10's The Bachelor.
The Bachelor host and member of Brisbane's HIT 105 breakfast radio team, Osher Günsberg, has been battling mental illness for many years now.
In 2006, at his colleague's insistence, he sought professional help for his anxiety. He was subsequently diagnosed social anxiety disorder, which has since developed into Generalised Anxiety Disorder and Obsessive Compulsive Disorder (OCD).
Osher has first-hand experience of the heavy stigma surrounding complex mental illness, and its ability to prevent those affected from seeking professional help, and ultimately, accessing treatment.
He has spent this year bravely urging all Australians living with mental illness, including clinical depression, to seek professional help, and treatment.
"When a healthy person has a frightening experience, they witness an initial pang of fear, followed by a being in the moment type of fear, and then acknowledgement that the fear is residing.
"For me, living with a mental illness, I experience that initial pang of fear, and then the switch gets stuck on. It can be switched on for no reason, and I will feel utterly terrified," said Osher.
Osher is currently managing his mental illness with medication, and is living his life in recovery.
"It took quite a long time, meeting with lots of different doctors, and trialing multiple different medications, and listening to different hypotheses about my illness, before we found a treatment that worked for me.
"Prior to accessing this treatment, and going through the process of figuring everything out, I was using alcohol to mask my illness, and to just get through the day. But eventually alcohol, which had started out as a solution to my problem, became the problem, and I had to give it away," Osher said.
"I have tried life without being on medication for my mental illness, and it wasn't working for me. So today I live my life in recovery, and that's okay."
The TV host and radio personality who has chosen to use his profile for good, has this year joined the Board of SANE Australia as a Director in order to shift the community's attitude towards complex mental illnesses, such as clinical depression, anxiety, schizophrenia and eating disorders.
This week (August 21, 2017), Osher generously lent his voice to the Australian Genetics of Depression Study, a ground-breaking international collaboration exploring the genetic risk factors associated with clinical depression, and how genes influence one's response to treatment. QIMR Berghofer Medical Research Institute is leading the Australian arm of the research, and Osher genuinely hopes by lending a hand, he will allow experts to unravel more answers to help combat the illness.
"This research is working to identify ways to better treat people living with clinical depression individually, to more finely-tune the treatment possibilities, and to give people a chance to act before things get out of hand, which is a really great thing.
"For anyone living with clinical depression, or other complex mental illness, I'd say life is too short to live it in pain, and things can get better. Ask for help, and although it will take a little more work than it might take for other people, the extra work will be worth it," said Osher.
"And, to anyone who has never lived with mental illness, it's important for you to know that there are more people in your life than you can possibly imagine, who are living with mental illness, and it is nobody's fault. So, don't tell them to buck up or feel better, as it's not always that easy."
To participate in the Australian Genetics of Depression Study, head here.
To learn more about the work of SANE Australia, head here.
Photo credit: Elizbeth Allnutt