Celebrating a decade in health + wellness communication
Independent, award-winning health + wellness communications agency, VIVA! Communications is celebrating 10 successful years in business today (July 20, 2012).
Established by healthcare PR practitioner, Kirsten Bruce in July, 2002, VIVA! has earned an enviable reputation for delivering proactive, innovative, versatile and outcomes-driven work of the highest quality.
This reputation was recently cemented by the PR Report's independent ranking of VIVA! as the 11th fastest growing PR agency nation-wide, and the country's highest ranking PR agency specialising in health communication. To qualify, PR agencies in the 'fastest growing' category experienced year-on-year annual revenue growth rates of between 20 per cent and 335 per cent between 2010 and 2011.
"I'm incredibly proud of achieving a decade in business in the often unpredictable world of health + wellness communication. Our formula for success rests on five pillars – independence, stability, knowledge, passion and commitment," said Ms Bruce.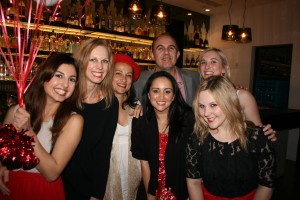 "In particular, this milestone allows us to celebrate our independence, which is highly valued by our clientele for its ability to breed and nurture diversity, creativity and flexibility."
As a tribute to VIVA!'s long-standing experience in health + wellness communications, the company was invited to join GLOBALHealthPR – the world's largest independent public relations group dedicated exclusively to health and medical communication – in April 2011. VIVA! has since operated as the exclusive Australian partner to GLOBALHealthPR, which comprises a strategic network of 16 independent health + wellness partner agencies spanning Asia-Pacific, the Americas and Europe.
"Our independent, global professional network allows us to successfully coordinate culturally-sensitive PR campaigns of local, regional and global orientation," said Ms Bruce.
"This strategic partnership has significantly enhanced our footprint, allowing us to embrace the full spectrum of professional health and wellness communications."
To commemorate VIVA!s 10 year milestone, the team hosted an exclusive 'Touch of Red' party at Sergeants Mess, Chowder Bay, for long-standing clients, supporters, staff and alumni on Friday, July 13. Organised as a surprise for Ms Bruce, the event rewarded the team's steadfast drive, determination and passion for health + wellness communication.
"Team VIVA! organised a fantastic night that was a complete surprise to me. The event allowed us to celebrate VIVA!'s achievements to date, and to embrace the future with resolute confidence.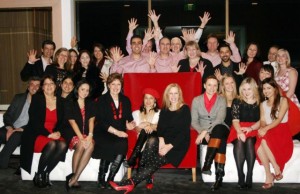 From ventricles and vessels, to viruses and vaccines, team VIVA! has covered it all.
"As we enter our second decade of operation, we will continue to strive for recognition as Australia's leading independent heath + wellness communications agency staffed by a team of highly passionate, professional and motivated communication specialists who thrive on delivering strategic, creative and award-winning counsel," Ms Bruce said.
"Our focus will remain resolute – to continue servicing the local and international medical, pharmaceutical (medicines and devices), biotech and community heath + wellness sectors," Ms Bruce said.