Branding – Giving consumers buyer confidence for OTC medications
Earlier this month the Australian Self Medication Industry (ASMI) 2013 Conference hosted an array of local and international delegates to address the successes, challenges and trends facing the self-medication industry.
Leading Australian journalist, Virginia Trioli, presented to consumer healthcare and industry government representatives, healthcare professionals and academia on the topic of 'Self-Care: Driving a consumer-centric future.'
Given the exponential increase in consumer power and online self-education, ASMI's charter is to ensure consumers have access to safe and effective 'self-care' products.
Marketing Professor from Macquarie University, Scott Koslow, has recently forged a partnership with ASMI to conduct research into the relationship between branding and OTC medicine sales, focusing on the characteristics of consumer choices.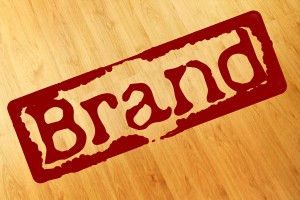 "One of the biggest misunderstandings is the under-estimation of consumer brand loyalty, especially in the sales of OCT medicines," Professor Koslow said.
"Consumers are not seeking information by reading the active ingredients of medicines.
"They are purchasing brands that they are familiar with and it is interesting to see that branding still plays a significant role in sales and how, more importantly, consumers are processing information," said Prof Koslow.
He reinforced the time-deprived nature of consumers and how it is not in their interest to think a lot about purchasing medicines at the retail level. According to Prof Koslow, 'real consumers' can be put off by medical lingo and it is the role of branding to make such information digestible and consumer- friendly. Prof Koslow described the concept of complex medical information deterring consumers as technophobia.
What health + wellness advice can we take from Professor Koslow's consumer analysis of OTC medicines?
Don't underestimate the power of brand recognition – regardless of whether it is a high-profile or personal brand. Consumers relate to well-established brands.
When running a consumer media campaign for complex medications, don't let consumers fall into a state of technophobia. Make your health + wellness PR information, accurate, digestible and informative.
So the next time you choose to self-care, will you flip the product to review its ingredients, or will you choose the brand with which you are most familiar?