Behind the scenes at VIVA! – an intern's perspective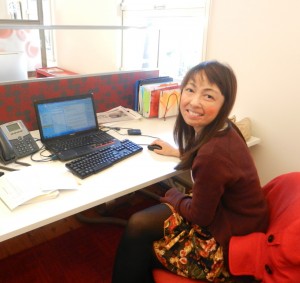 This is my second week as an intern at VIVA! and I've already learned so much.
I've always had an interest in health however it took me a while to find the right degree. I began a Bachelor of Medical Science where I quickly realised that working in a science lab wasn't right for me. After transferring into Bachelor of Science/Arts, I knew that I wanted to undertake a degree which combined my interest in science and the media. Luckily, I found the perfect degree for me after conquering my undergraduate studies – a Masters of Health Communication.
I was really thrown into the deep end during my first week at VIVA! Communications. I was immediately given the task of assisting with a launch we had the next day for Bowel Cancer Australia which aimed to heighten community awareness and understanding of bowel cancer – our country's second biggest cancer killer.
Since then, I've worked on distributing a radio community service announcement featuring TV vet, Dr Harry Cooper, that highlights the seriousness of pneumococcal pneumonia and the importance of protecting oneself through vaccinations.
Working at VIVA! has been a big change from other health-related industries that I've worked in, namely a health economics consultancy and medical software marketing. Health-care PR is much faster-paced, but it's fantastic learning from the top Australian PR agency specialising in health + wellness communication.
Team VIVA! has been very welcoming and I'm thoroughly enjoying my time here.
I'm grateful for the opportunity to put what I've learnt at university into practice and I'm looking forward to learning as much as I can from the VIVA! crew.