Australian Prostate Cancer Research Clinches Global Astellas Oncology Innovation Grant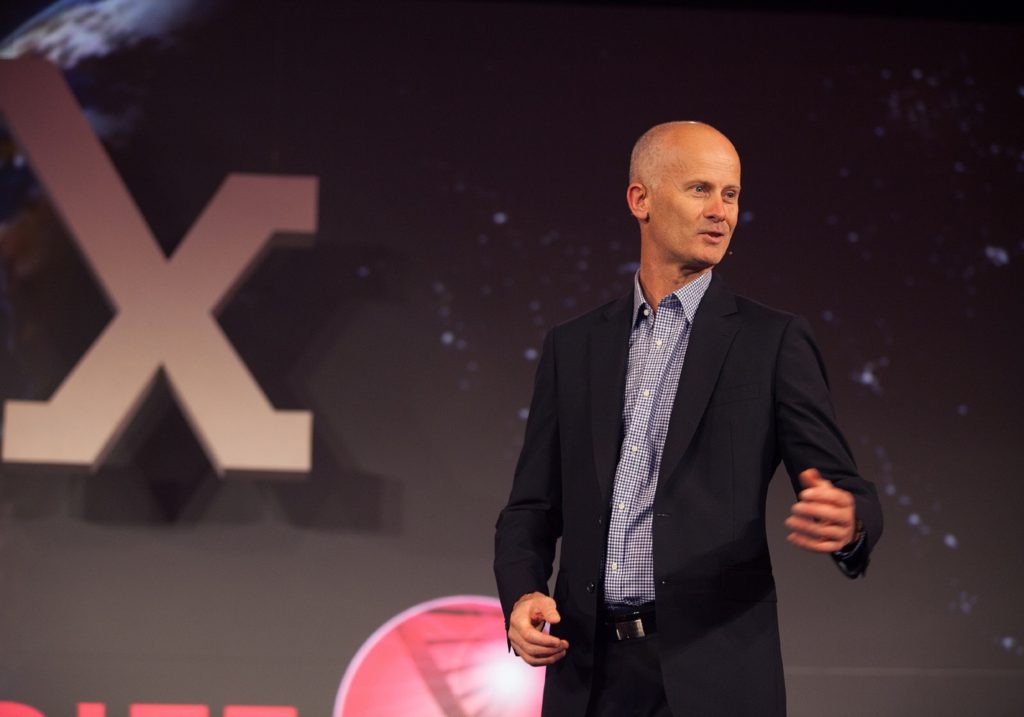 Chief Executive Officer of Australian Prostate Cancer Research (APCR), Mark Harrison, has attracted global recognition for his role in developing APCR's interactive online prostate treatment support service, PROSTMATE™.
Mr Harrison clinched one of two first prizes during a red-carpet announcement at the European Society of Medical Oncology (ESMO) Annual Congress in Copenhagen, Denmark this past week.
The Astellas Oncology C3 prize is a global challenge designed to inspire non-medicine innovations to improve the cancer care experience for patients, carers and their loved ones. Attracting more than 100 C3 Prize entries from patients, carers, health care providers and technology entrepreneurs worldwide, PROSTMATE™ has been recognised as one of only three winning entries.
PROSTMATE™ – a confidential online portal designed to provide community clinical connections for prostate cancer patients, family and friends, across rural, regional and remote areas – has been awarded a $32,840 (USD 25,000) support grant to "bring the idea to life" as well as access to the healthcare start-up community via a one-year membership to MATTER, a community of healthcare entrepeneurs.
According to Mr Harrison, PROSTMATE™ provides digital tools to help prostate cancer patients track their cancer journey, treatments and appointments, and offers a selection of self-help modules to enhance health and wellbeing. PROSTMATE™ also provides users access to online tele-health consults where patients, family members and friends can connect with prostate cancer experts in the comfort of their own home.
"This award demonstrates Australia's leadership in developing world-class solutions for cancer care," Mr Harrison said.
"Many Australian men with prostate cancer face difficulties accessing appropriate, qualified and timely clinical intervention and support, particularly those living in rural, regional and remote areas," Mr Harrison said. "We are trying to solve the unmet need in this community through a companion-based program designed to provide a tailored experience. "PROSTMATE™ is open to anyone affected by prostate cancer, irrespective of their location. We are grateful to Astellas Oncology for leading the charge in changing cancer care for men across Australia," said Mr Harrison.
Along with two other international entries, Mr Harrison was named one of three inaugural C3 Prize winners after five finalists pitched their ideas live at Stanford University's Medicine X to a panel of judges, including Robert Herjavec, dynamic international entrepreneur, and star of the U.S.- and Candian-based television shows Shark Tank and Dragon's Den, respectively.
According to Mr. Herjavec, who chose to partner with Astellas Oncology as a judge following his personal experience as a carer for his mother who died from ovarian cancer in 2007, the winning submissions were assessed on plausibility, creativity and originality, and ability to operationalize/implement the innovative idea for future application
"Based on my personal experience, PROSTMATE™ addresses major unmet needs, such as using technology to connect patients and the healthcare community when physical distance can be cumbersome," said Mr Herjavec.
According to Osamu Takenoya, Managing Director of Astellas Australia, the C3 Prize was designed to discover fresh non-treatment ideas and potential solutions from those with first-hand experience of the challenges patients and carers face on a daily basis.
"With the increasing diagnoses of cancer in Australia, there is a need for innovative tools and resources that may aid patients living with cancer and their carers to improve their quality of life," said Mr. Takenoya.
For more information about the C3 prize, head to www.C3Prize.com.