Aussie researchers identify reason for steroid resistance in asthma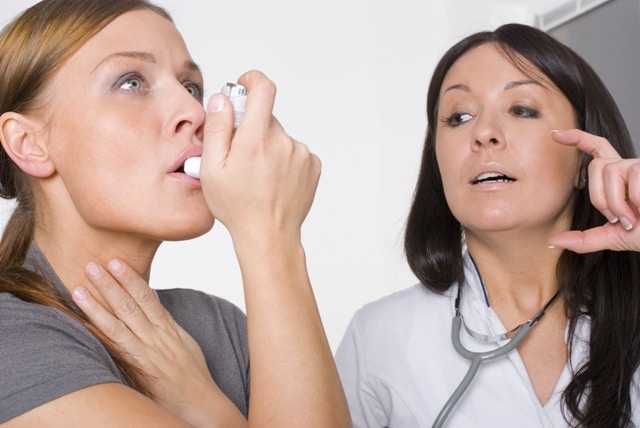 University of Newcastle researchers have discovered a molecule that may drive the onset of steroid resistance in people living with severe asthma.
According to their research just published in the Journal of Allergy and Clinical Immunology, this discovery could lead to the development of a new treatment set to benefit asthma patients whose disease is resistant to steroids.
Professor Phil Hansbro and his team of researchers discovered the microRNA-21 molecule, which triggers inflammation and disease development in those living with steroid resistant asthma.
"Steroid resistance is the biggest issue in severe asthma and effective treatments are urgently needed," said Prof Hansbro.
Speaking to the Australian Journal of Pharmacy, Prof Hansbro explained people living with asthma fail to mount effective immune responses to viruses and bacteria, heightening their susceptibility to infections.
"These infections then drive steroid resistance and a severe asthma phenotype," he said.
To explore the mechanism of action, Prof Hansbro's team used a laboratory model to replicate a steroid-resistant asthma attack, inducing the attack with both infections and allergens.
Along with his team, Dr Handbro found that microRNA-21 was the most expressed microRNA when a severe asthma attack was induced.
"Just before we gave a second allergen dose to induce a severe asthma attack, we profiled the overall expression of microRNAs and found that microRNA-21 was the most highly expressed," said Prof Hansbro.
As part of the 'VIVA' research program, Prof Hansbro and his team are working to develop a treatment that eliminates microRNA-21, to suppress inflammation in order to halt an asthma attack post- steroid use, and to restore patient response to steroidal treatments.