Aussie men with advanced prostate cancer denied access to innovative treatment on Medicare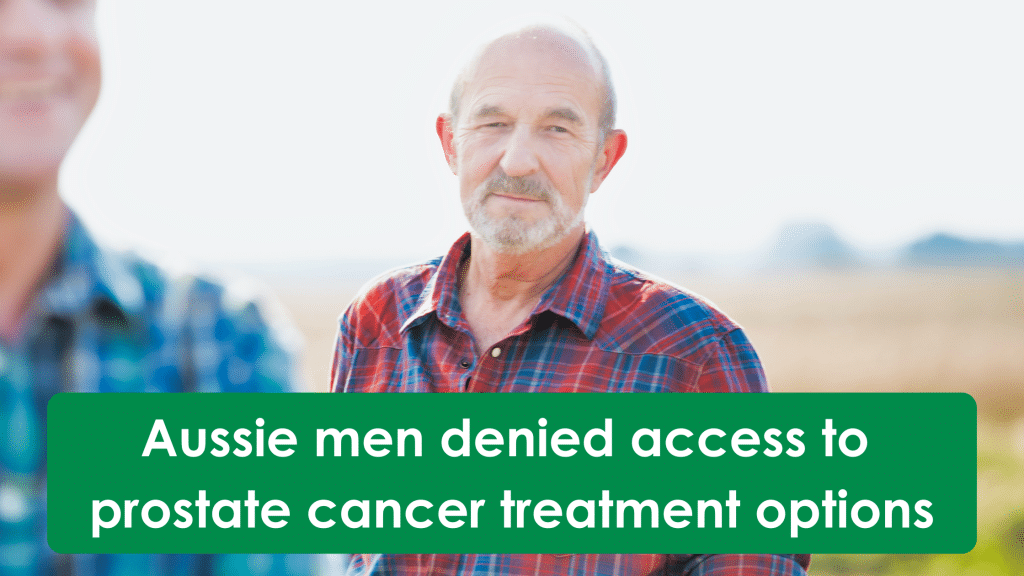 Almost 20,000 Australian men diagnosed each year with prostate cancer are being denied access to an innovative treatment on Medicare for the nation's most common cancer in men.
Two treatment options – low dose rate brachytherapy (LDR-brachytherapy) and external beam radiation therapy – are approved to treat prostate cancer in Australia by the medical regulator, the Therapeutic Goods Administration (TGA). However, the combination treatment is not covered by Medicare for locally advanced cancer which has begun to spread outside the prostate.
According to Dr Joseph Bucci, Radiation Oncologist at St George Public and Private Hospitals, Kogarah, Australian clinicians want to be able to offer this treatment option to their patients.
"In 2017, a landmark clinical trial investigated LDR-brachytherapy and external beam radiation therapy in men with locally advanced prostate cancer. The results revealed the largest tumour control, or 'cure rates' ever seen in radiotherapy.
"Within 24 months of the data being published, medical organisations around the world updated their clinical guidelines to broaden access to this treatment, making it the standard of care across USA, UK, Canada and throughout Europe. Yet four years on and Australian men still can't access it on Medicare," said Dr Bucci.
"As clinicians, we want to offer our patients all available prostate cancer treatment options approved by Australia's regulatory body and implemented globally as a standard of care."
Local Brisbane resident Ken Hurling, OAM (74) was among the first 100 Queensland men to receive brachytherapy for prostate cancer almost 15 years ago, and can't believe the combination therapy still isn't available on Medicare.
"It's really important men have access to different treatment options for their prostate cancer. What's right for one guy might not necessarily be right for another.
"I discussed a few different treatment options with my doctor, including active surveillance of the cancer and hormone therapy, but I wasn't comfortable with any of the options. That was when I was first told about LDR-brachytherapy, and I knew it was right option for me," Ken said.
"I feel like one of the lucky ones as I was able to access the treatment. I know other blokes aren't as fortunate," said Ken.
Low dose-rate brachytherapy (LDR-brachytherapy) for prostate cancer is a minimally invasive, targeted treatment option which helps to reduce the risk of damage to surrounding healthy cells. It involves the insertion of permanent radioactive 'seeds' directly into the prostate, which give off localised radiation over a number of months to kill cancer cells.
Each year almost 20,000 Australian men are diagnosed with prostate cancer. Every Australian man deserves the right to choose from all available prostate cancer treatment options approved by the TGA and implemented globally as a standard of care.
To learn how you can back access to brachytherapy for Australian men, visit backingbrachy.com.au