Arriving at Spectrum in New York City – GLOBALHealthPR Exchange 2016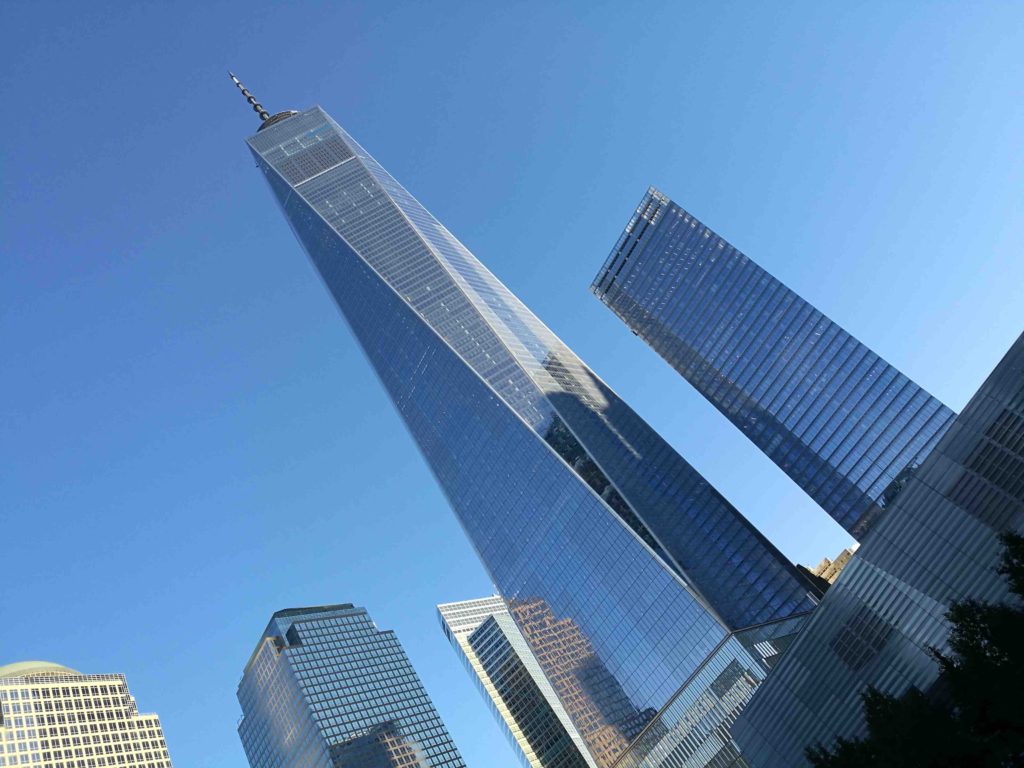 Arriving in New York City on Sunday (September 25, 2016), I was immediately taken aback by the sheer size and volume of the place. It's a phenomenal city to behold.
I was met and escorted around Spectrum's sleek, new office in Battery Park, close to the southernmost tip of Manhattan Island, on floor 26 of a skyscraper by Senior Vice President, GLOBALHealthPR, Tim Goddard.
The Spectrum office has a magnificent view of Battery Park, and the Statue of Liberty is also visible from the office balcony.
After leaving the office on Sunday (September 25, 2016), Tim escorted me to 9/11 memorial pools, and museum, which, although a somewhat solemn experience, offered me a real insight into how this tragedy has served to shape the New York City of today.
The following day I was privileged to meet many members of the NY Spectrum team, and to participate in the agency's BioPharma Practice monthly team meeting, which canvassed various clients and their respective brands.
Later that day, I received a phone call from Senior Vice President, Darby Pearson, who explained the operations of Spectrum's Consumer Science Practice. Unlike much of the medically-oriented work performed by Spectrum, the agency's Consumer Science Practice focuses on telling the scientific story of certain consumer products.
As the day flew by it was fascinating to see how the New York office came to life, and it's been an amazing opportunity to meet with, and work alongside, members of this team.
I look forward to what the rest of this week – my final on the GLOBALHealthPR Professional Exchange Program – has in store for me.
Mark is participating in the GLOBALHealthPR Professional Exchange Program representing exclusive Australian partner, VIVA! Communications. The Program aims to enhance the connectivity of GLOBALHealthPR agencies through collaboration, best practice sharing, and insights into the drivers that affect health and science communications in different markets worldwide, and to build professional relationships with other GLOBALHealthPR personnel around the globe. 
About Mark: Mark Henderson is Queensland Branch Manager of GLOBALHealthPR's Australian partner, VIVA! Communications. To follow his experiences on the GLOBALHealthPR Professional Exchange Program, use #GHPRConnects to join the conversation, and to follow the 2016 Exchange.