APOTEX RUNNER-UP AT 2016 ASMI DIAMOND AWARDS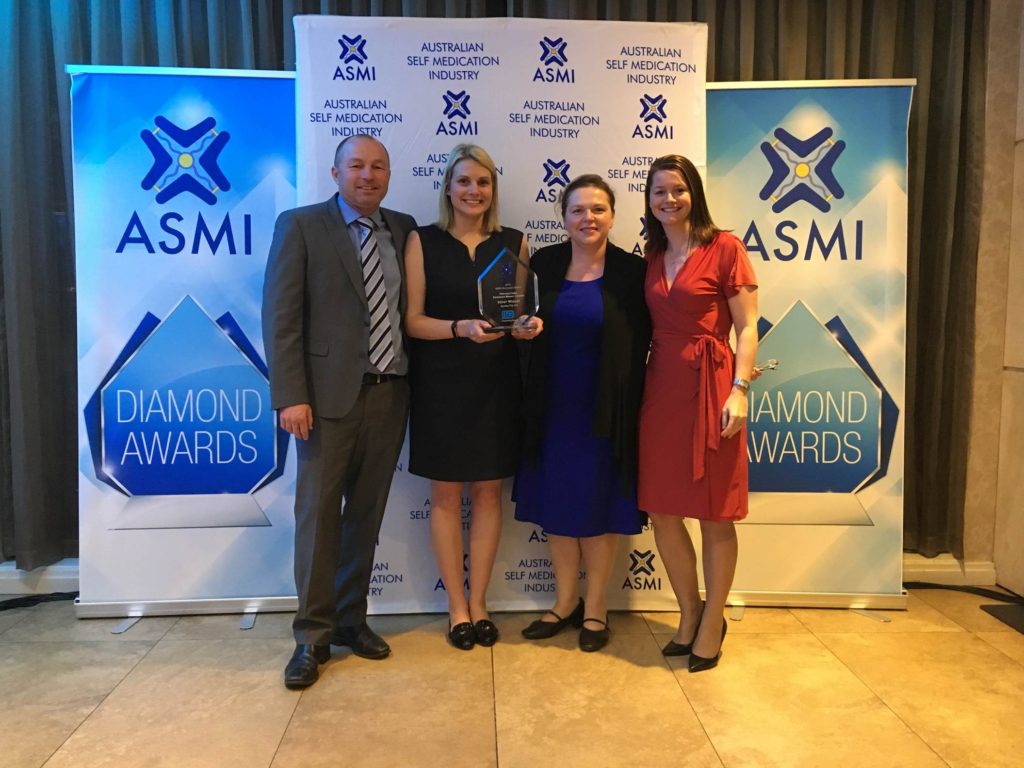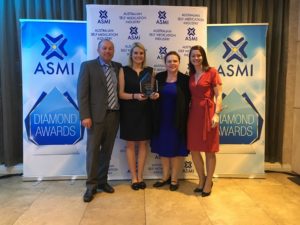 Australia's number one generic medicines company, Apotex clinched runner-up in the "Excellence in Pharmacy Sales – under $100 Million award" at the Australian Self Medication Industry (ASMI) 2016 Diamond Awards held last night at Le Montage, Sydney.
The ASMI sales awards recognise ASMI member companies based on highest overall satisfaction metrics, including 'quality use of medicine' as voted by pharmacists and pharmacy assistants. .
According to Apotex Marketing Director and ASMI Board of Directors Member, Lisa Golden, Apotex is proud to have received industry recognition for its over-the-counter (OTC) brand, APOHEALTH, launched in 2015, with the vision of creating value for pharmacy customers beyond the dispensary.
"This award is testimony to our OTC portfolio – one of the most comprehensive and diverse portfolios available to Australian retail pharmacy.
"As a true business partner to pharmacy, this industry recognition reflects the significant work undertaken by Apotex in a short space of time in providing a comprehensive and diverse OTC range to our customers," said Ms Golden.
"Through our continuing partnership with ASMI and ongoing dedication to advancing consumer health through responsible self-care, we are now looking to 2017 with an even greater focus on business growth and solutions for pharmacy, both in and out of the dispensary, and to improving patient access to healthcare."
Over the next 18 months, Apotex plans to grow its OTC portfolio through new product launches, differentiated presentations, patent challenges and exclusive first-to-market launches, to enable pharmacy to unleash value in front of shop OTC.
APOHEALTH is a range of a 'pharmacy only' OTC brands, including several first-to-market generic products.
APOHEALTH's Cold and Flu remedy products were singled out at the 2016 ASMI Annual Conference's 'State of the Industry" plenary by IRi-Aztec Business Development Manager, Katherine Doric, for being one of five brands that account for more than two-thirds of value growth in the Cough and Cold Remedies category.