Annual Biotechnology Industry Survey reveals strongest recorded business sentiment across sector since 2011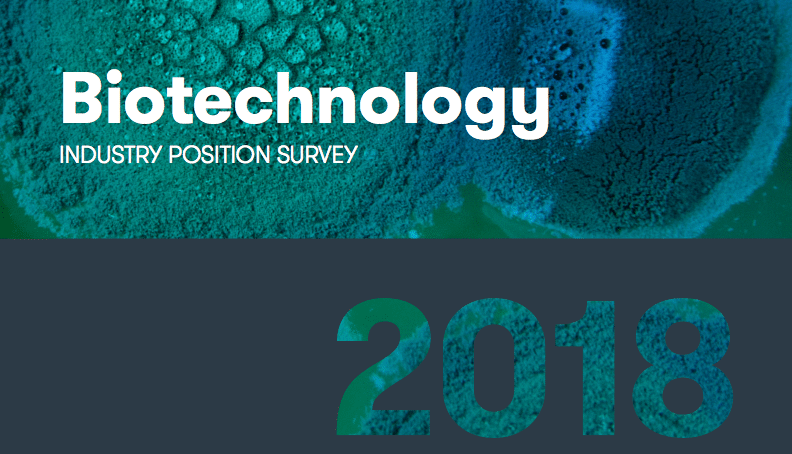 Almost four-in-five (77 per cent) AusBiotech Industry Survey respondents described the past 12 months as 'excellent' or 'good' – a five per cent increase on the previous year, and the strongest result recorded since the survey's inception in 2011.
Furthermore, almost 90 per cent of respondents said they expect their business to grow in 2018, with a record 37 per cent citing the Australian operating environment is conducive to biotechnology business growth. This year also saw the highest ever employment outlook, with 73 per cent of companies indicating an intent to hire in 2018, up from 64 per cent in 2017.
According to Lorraine Chiroiu, Chief Executive Officer, AusBiotech, "A convergence of industry maturity, deal flow, regulatory advances, increased capital and development programs makes this the most buoyant I've seen the sector in my near-decade-long tenure at AusBiotech.
"The survey data agrees. The opportunity is ours to further build this industry towards its potential as a driver of our economy and quality of life," said Ms Chiroiu.
The survey reveals 58 per cent of respondents performed clinical trials in 2017. After a decade of industry advocacy for key aspects of clinical trials, measures announced by the Federal government earlier this year will enable Australia to keep its hard-won momentum and to continue on a growth trajectory in the commercialisation of medical research.
The measures aim to boost Australia's competitive advantage in clinical trials, including a recruitment campaign, new funding, the pledge of a feasibility study involving a one-stop shop for clinical trials, and an exemption from the $4 million cap on the R&D Tax Incentive.
Policy-makers must continue to make the changes necessary to ensure Australia maintains its competitive advantage and ability to attract investment in clinical trials.
Read the full report here.