Addressing daily challenges faced by Australians living with a disability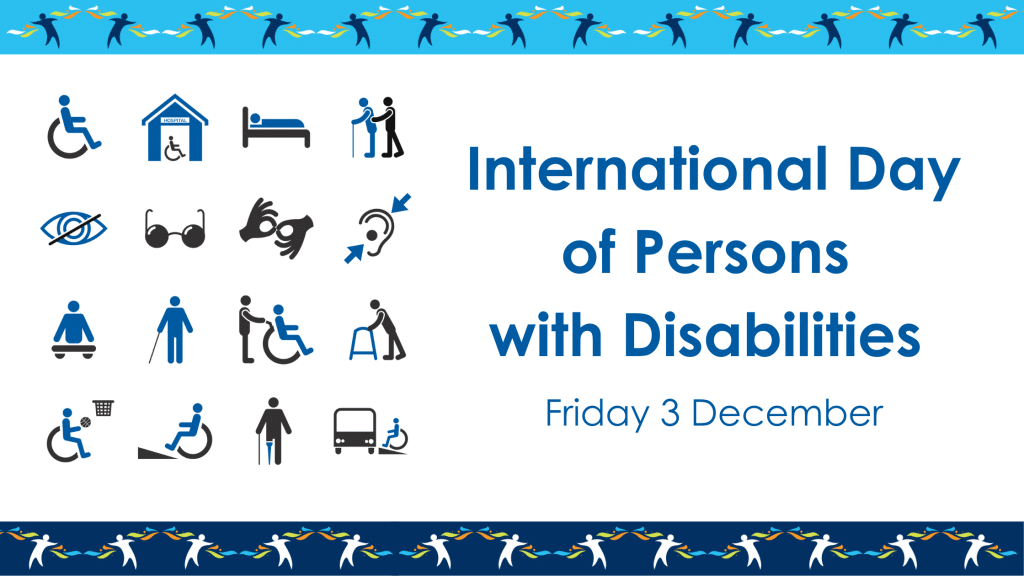 Did you know, more than 4 million Australians are living with a form of disability?
Concerningly, more than half of those living with a disability have reported experiencing social exclusion[1] and a recent report revealed one in ten Australians aged over 15 living with a disability have experienced disability discrimination[2].
Today (3rd December) is International Day of People with Disability (IDPwD).
IDPwD is an opportunity to celebrate the contributions and achievements of people living with a disability and promote inclusion in communities. It also serves as a reminder of the critical need to increase public awareness, understanding and acceptance of people with disabilities in Australia, and around the world.
This year, the United Nations' IDPwD theme is 'Leadership and participation of persons with disabilities toward an inclusive, accessible and sustainable post-COVID-19 world'.
This theme encourages society to celebrate the challenges, barriers and the opportunities for people who live with disabilities, in the context of a global pandemic.
IDPwD are calling for public health officials, political representatives, advocates, supporters, and communities to learn from the experiences of people living with disabilities during this pandemic. As we navigate life post COVID lockdown, it is critical we consider the Australians living with disabilities, who continue to struggle for equality and accessibility to services, that many of us take for granted.
Journalist Robyn Thompson, who was recently diagnosed with Multiple Sclerosis, spoke to ABC News about the daily challenges of finding an accessible public toilet.
The Federal Government's National Public Toilet Map lists more than 22,000 public toilets, however only half of those facilities are listed as accessible.
People like Ms Thompson may therefore be forced to use public toilets that are not wheelchair friendly when there are no accessible toilets available in public spaces.
"I managed to get in [to the bathroom], but I could not turn around to get back out. I was stuck. It's experiences like these that frequently leave me frustrated and distressed about the state of accessible public toilets in Australia," Ms Thompson said.
A Federal Government review of the Premises Standards called for action to improve regulations around accessibility in public areas, including car parks and openings to public facilities. The review also highlighted the need for increased focus on helping people and organisations understand their rights and responsibilities under the standards.
Today, and every day, we urge all Australians to recognise and discuss the inequalities faced daily by people living with a disability.
Starting a conversation with a friend or co-worker can help promote greater awareness, understanding and inclusion of people with disability.
Below are some key steps individuals and companies can take to promote rights for people with disabilities in the workplace:
Creating an accessibility plan
Actively employ people with disabilities
Have accessible places and spaces
Create inclusive and accessible events
Having open and honest discussions about your workplaces current level of disability inclusion[3]
This IDPwD, individuals, schools, community groups, businesses and organisations are encouraged to get involved and hold events such as hosting a morning tea fundraiser on or around 3 December.
For more information on how to be involved in International Day of People with Disabilities visit https://idpwd.org/about/.

---
[1] https://www.bsl.org.au/research/our-research-and-policy-work/social-exclusion-monitor/who-experiences-social-exclusion/
[2] https://www.aihw.gov.au/reports/disability/people-with-disability-in-australia/contents/summary
[3] https://www.aihw.gov.au/reports/disability/people-with-disability-in-australia/contents/employment