A 'touch of red' celebration for VIVA! Communications' founder
Team VIVA! kicked up their heels at a surprise 10th anniversary party for VIVA! Principal, Kirsten Bruce on Friday, July 13, 2012.
The exclusive 'Touch of Red' party held at Sergeants Mess, Chowder Bay, Sydney, commemorated VIVA!'s 10 year milestone with long-standing clients, supporters, staff and alumni.
The event rewarded the team's steadfast drive, determination and passion for health + wellness communication over the past decade and client's and supporters unswerving loyalty.
VIVA!'s first official employee, Ms Jacinta Rose (neé Reid), was invited to reminisce about her tenure at VIVA! Communications.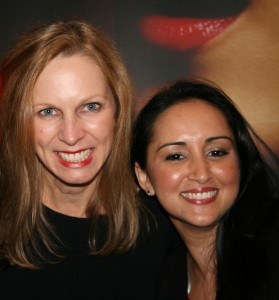 "When I think about my time at VIVA! and with Kirsten, I look back with a smile of appreciation and great fondness.
"I could tell you about the campaigns we nailed, the skills I learned, or the 'no doesn't mean no' way of pitching to the media," said Ms Rose.
"But as a past employee, I have learned something from Kirsten that is unique, and has been empowering for me.
"Kirsten isn't afraid to be Kirsten. She isn't afraid to mix work with a vivacious spirit and sense of humour. This you will see when Kirsten is with her family, staff or clients," Ms Rose said.
"Kirsten has shown me that being who you want to be is more important than who you 'should' be.
"Kirsten encourages you to not only be the best professional, but also shows you that women who wear pink instead of grey and dresses instead of suits, can be the head of one of the most successful PR agencies," said Ms Rose.
"When I think of VIVA!, I think of working hard and laughing just as hard."
Cheers to a fantastic decade of health + wellness communication and another to come!